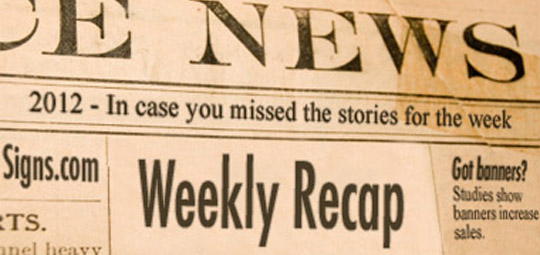 Let March Madness begin! This week the NCAA Tournament kicked off. My bracket is already busted – how about yours? Oh well, more time to catch up on all the great stories of the week. Here is your Weekly Recap for Marth 12th – 16th.
News Stories
Signs.com guest blog post on wedding signs – http://www.affordabletungstenrings.com/the-different-types-of-wedding-signs/
Very sweet building mural installation here is Salt Lake City (time lapse video) – http://www.youtube.com/watch?v=jolpcWg3E-k&feature=youtu.be
Some parenting tips for the digital age – http://mashable.com/2012/03/16/kids-and-tech-parenting-tips-for-the-digital-age/
A look into Utah's Silicon Slopes – http://m.npr.org/news/front/148252561?singlePage=true
On Signs.com
Sign Design: What a 19th Century Philosopher Can Teach Us
Employee Retention: Flexibility Matters
The Ides of March: Tiny Signs, Huge Demise
Harper Grey: Toddler Time
New ADA Signage Regulations Start Today
Does Your Business Feel the Madness in March?