Today's guest post comes from Brad Manuel, founder of nothing knew, a sales consulting firm focused on communication and equipping others with practical principles that will contribute to their success.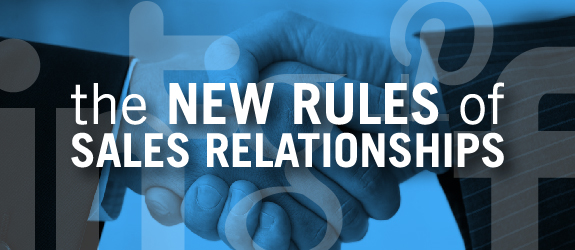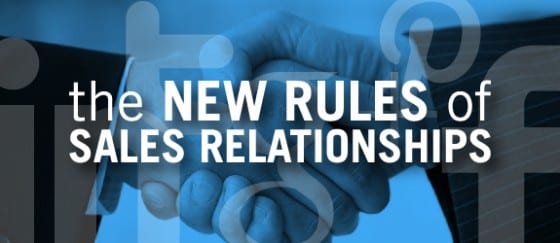 "39% of B2B buyers select a vendor according to the skills of the salesperson rather than price, quality, or service features." – Harvard Business Review 2012
Let's Do Lunch
In many industries, the common practice of taking current and potential clients to lunch 3 times per week is obsolete. And while I love a free meal or a free round of golf, I was never too keen on spending money to meet a quota. Those client "entertainments", however did serve a very important function: building customer connections.
Connection with customers is still very important, but the rules around how those connections are made and maintained have drastically changed. And as a sales manager in today's digital world, understanding these new rules and how to incorporate them into your sales team will ultimately determine how successful your team can be.
Sales Relationships in a Digital Age
Social media and content creation/curation are changing the game of business. Like I mentioned, connections are still imperative but it is becoming increasingly common to use social media as one of the most comprehensive ways to connect with customers. In today's environment, there is almost no excuse for a sales professional to not be developing their own social/professional profiles and no excuse for a sales manager to not develop a strategic plan for helping his sale team incorporate those profiles into their sales plans.
For example, let's say Acme Corporation's sales department created 10 Twitter profiles that were unique to their sales team's territories. Twitter allows the display name and profile image to be changed with each account, as you like. The only thing that remains constant is the company's registered Twitter handles (for example; AcmeCorpSales9).  That number nine can represent, not the sales rep, but the specific territory that the sales rep serves. From the time the company begins to strategically use it, territory-specific social relationships with customers will begin to grow.
Imagine the data that is now available from a sales management standpoint. By establishing thoughtful key performance indicators (KPIs), every territory (and territory manager) can be clued-in on their territory's social activities (followers, tweets or retweets, Facebook "Likes" on a branch's Facebook page, +1's and LinkedIn connections, among other things). These activities equal customer connections. Those connections become leads. Leads become sales.
Even if corporate Twitter user John Smith, who has been managing AcmeCorpSales9, decides to retire, get fired, get promoted, etc., the new account manager taking his place will reap the benefits of having an established social connection in territory #9.
The best part of having a social strategy for your sales team is that the execution of this type of effort is actually made easier with tools like Buffer App, HootSuite, etc., or you can deploy an enterprise software solution. For instance, a company like XYDO, which allows permission-based management of multiple social profiles by a Sales Manager.
Whatever it is, start by developing a strategy to grow your sales team's customer relationships. Use the intelligence of current trends and ever-changing networking tools (Facebook, Twitter, LinkedIn, Google +, team blogging) and get skillful at connecting!