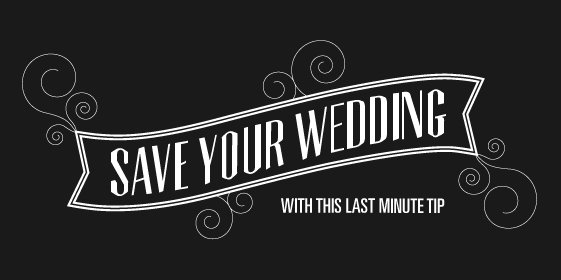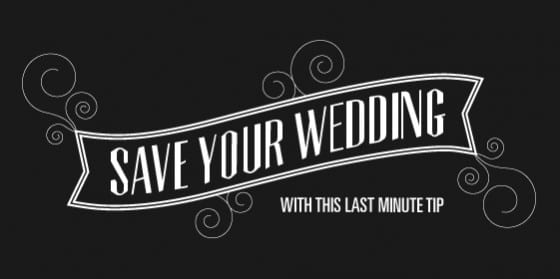 You've spent the last year preparing for your wedding—the perfect dress, the most delicious cake, exquisite flowers. Thousands of dollars and hundreds of hours… all for a 15-minute ceremony and a four-hour party. You've been told it's the best day of your life, which is why you're stressed beyond comprehension. What if no one shows up? Here's a little last minute tip that just might save your wedding.
An Amazing, Hidden Venue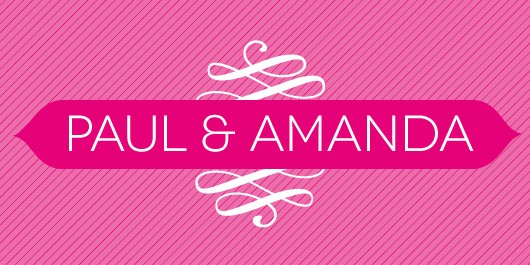 Those last few minutes before you're about to walk down the aisle are a little nerve-wracking. Everyone's been fussing over your hair, your veil and your dress. Your new shoes are pinching your toes just a bit and you're about to face 200 of your closest friends and family as they stare at you while you walk (hopefully not trip) down the aisle.
Imagine the added stress when you find that half the guests haven't arrived. It's already 10 minutes past the time for the ceremony to begin… where is everybody? This happened to my friend Amanda, who held her wedding in the backyard of an absolutely amazing home that featured a full-sized waterfall and pond, grape arbors and a huge rose garden. It was a stunning venue for a wedding. But… it was kind of hard to find. Multi-million dollar homes tend to be tucked away on private roads. This was a whole neighborhood of mansions… thus, a whole neighborhood of private roads.
Amanda had included the address on the invitation, but Google didn't have correct directions. And the winding, curvy roads that branched off into dozens of private roads had her guests driving in circles. Everyone finally showed up, but the ceremony was a half hour late and Amanda had just about melted down by the time they get started. Not a fortuitous start to a wedding party.
Road Work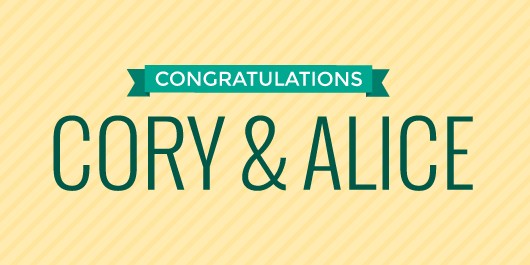 My friend Alice's wedding had a little snag, too. She had chosen a reception center that was very easy to find and was right off a main road. Alice and her mom had stopped in to check with the wedding planner about a week before the wedding, and all looked well.
But the morning of the big day, they arrived to find that they couldn't turn off the main road to get to the reception center—the road was closed for construction! They tried to turn on the next street, but it was closed, too. Finally, they figured out that they could circle around three blocks to the west and enter the neighborhood from that direction. Of course, their guests all had the same problem. The owner of the reception center made a hand-written sign, directing people to go around the other way, but it was mass confusion for awhile.
Directional Signs Save the Day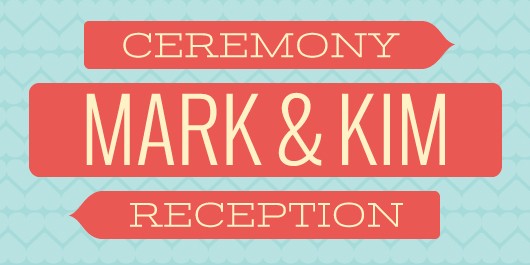 Amanda and Alice had both failed to think of the one thing most important for their weddings—that people could find them! Amanda was well aware that her wedding venue might be difficult to find, but she figured people would Google the address or use the GPS in their cars or on their phones. She hadn't bothered to test the Google directions to make sure people could find her.
Alice had no idea there would be road construction in front of her venue, but she also could have checked ahead of time. The Utah Department of Transportation has a website that lists all construction projects, along with addresses and projected dates. Most states have similar websites so you can plan in advance for road construction.
Amanda and Alice could have worked around the issues at their wedding venues by providing directional signage so that guests could find their way and navigate around potential problems. Yard signs are quick and easy to install along the side of the road. They're weather-proof too, in case of rain or snow.
Bonus Tip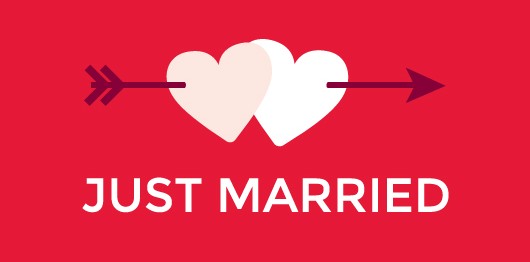 While signage might just save your wedding, here's another tip that will save you some stress: Relax. For the perfect wedding you only need three things:
A wedding officiant.
A designated place.
The people you love.
Your dress might tear, your cake might be wrong, your flowers might not arrive… in the end, none of that really matters. Your wedding day is all about the people you love. Make sure that they can find your ceremony, gather them around you, and you've got the perfect wedding.
All of the designs in this article are available as wedding templates. Click on the one you like to customize it for your wedding!