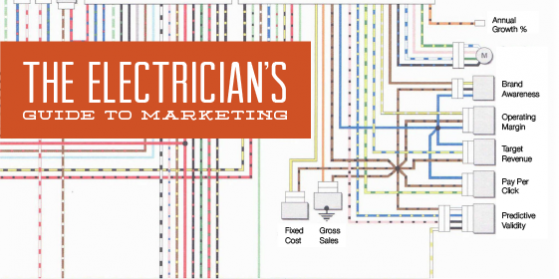 The business of lighting houses and businesses big and small is a big deal. That's why we wanted to take a minute or two and go over some important small business marketing ideas with you. The goal of this guide is to give you some fresh new ideas of ways to market your business and increase your clientele. So lets run through them real quick.
Clean Car With Clear Advertising
Many electricians' most valuable assets are their vehicles. Whether they realize it or not the car or truck they drive can be one of the greatest drivers of business they have. The way they take care of their vehicles and the outward appearance says a lot about how they run their business and treat their tools. So why not make the greatest first impression you can and let people know you take pride in your equipment as well as your business. Take the necessary steps to ensure your vehicle(s) is properly maintained, washed and professional. It goes a long way.
So now that you have a "vehicle" that conveys professionalism in every way you can focus on the message or "advertising" you put on it. You'll be amazed at how much traction and calls you can get from a clear message on your vehicle that lets passersby know what you do, why you're different, and gives them a reason to act. The car advertising can either be a magnet that goes on the side of your vehicle, a window decal on the back or a wrap that will completely change the look of your sweet ride. Now that you know your options you need to decide what the best material will be to get your message across and how you want to present it. If you're still not sold on what car advertising can do for your business we'd like to refer you to this post.
Get Talking Then Get Referrals
As a business owner one of the best small business marketing tips I can give you is that you focus on building relationships with everyone you meet. Usually when you're forming a relationship you're trying to learn a few key things about a person and to get a feel for their personality. So 9 times out of 10 when you've got a few minutes to talk to the guy on the street or the lady in line at the store the question of what do you do for work comes up. That means you get to give them a little spiel about your electrical business and maybe even give them your card. That way the next time they are in need of an electrician or their friends are saying something like "we've got to get this electrical project done in our house" they can think back and remember they talked to that nice guy and will pass your information along. Even in an increasingly sophisticated marketing world, word of mouth marketing and recommendations from trusted friends is extremely important and effective.
Make Clients Feel Appreciated With Discounts
Now you've got your some leads coming in via your car advertising and you're constantly talking to people and getting referrals, you now need to make these people feel valued. When people get treated with respect it makes them feel appreciated as a customer. So why not give them a reason beyond just being a nice guy and offer a discount that comes across as "I appreciate your business" and am willing to show you by offering this amount or this percent off. Or as an incentive for sharing your information and referring clients to you you could think about giving customers a discount for telling others of your services.
Basic Local SEO
While traditional marketing does pay off and keeps you on the customer's mind you need to remember that so much of business is done online today. People want to do their research and know what they are getting into before they hand their hard earned dollars over. So to stay relevant you need to create an online presence and keep your information up to date. If you haven't already done so, be sure to set up a website and ask for honest and open reviews from your current and past customers. Help people understand what it's like to work with you and share your voice and promote your business across all social networks. You can also offer discounts for those who find you online, that way it gives them a call to action and a reason to try out your business.
Once you have a website up and are sharing things socially you can get your information out by signing up on local citation sites such as: Yellow Pages, Yelp, Dex Knows, Citysearch, Superpages, etc. If you want to learn more about local citations or why they are so important read the article found here. There is a particularly valuable quote explaining why it's important for plumbers and electricians. So be sure to take a minute and read it through.
Let There Be Light
This isn't the guide of all guides to marketing your electrical business and there are many important sections we haven't touched on but these suggestions should give you a few new ideas of how to get your name out there both online and off. We wish you success and increased business as you strive to market your small business and literally bring "light" into our future.