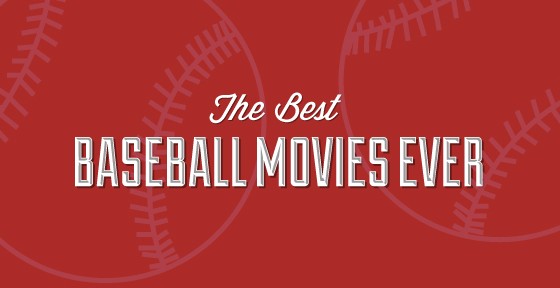 "Baseball was, is and always will be to me the best game in the world."
-Babe Ruth
I'm not the world's biggest sports fan, but to me, the start of the baseball season signifies spring. Those first few games make me feel as though all my senses are finally waking up after a long, dull winter's nap.
A baseball stadium is brighter and shinier that the world outside its gates—the contrast between the pale blue sky and the emerald green grass and the bright white baselines is somehow amplified and dizzying. And that's without a beer, mind you.
The thrumpfh of the ball hitting the catcher's mitt and the crack of the bat when someone finally connects and the low groan of the crowd when the outfielder catches it anyway—baseball has its own distinct sounds. And I love the crisp, clean spring air with just a tiny bite of chill left in it. Jacket weather, but just barely.
But the thing is, I'm a fairweather fan. The shiny, wonderful newness and the sensory overload wears off when the temperature climbs into the low 90's. Then, it's time to head inside, to a dim, cool room, some popcorn and a baseball movie. Here are some of my favorites, in no particular order:
Moneyball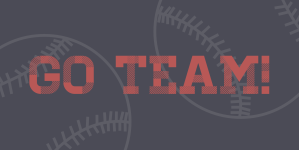 In 2011, when Moneyball premiered in theaters, the top two grossing movies were Harry Potter and the Deathly Hallows Part II and Transformers: Dark of the Moon, both of which had budgets of around $250 million. But Moneyball had Brad Pitt. And Philip Seymour Hoffman. And Jonah Hill. And an amazing true story from baseball's rich history.
In a nutshell, the story goes like this: The Oakland A's were sucking it up in 2001 and they didn't have the big bucks to hire the big hitters. So team manager Billy Beane hired Peter Brand, a math geek with a diploma from Yale. Brand used a mathematical formula to help Beane cobble together a team full of players that no one wanted. Eventually the team went on to win 20 games in a row, breaking the American League record.
Moneyball was nominated for six Academy Awards, including Best Picture, Best Actor and Best Supporting Actor. All without a single explosion or car chase, and on a measly $50 million budget. Math teachers everywhere applauded this movie, which managed to make math cool (a tougher feat than being nominated for an Academy Award).
Bull Durham
If you want to know how to make a baseball player great, then Bull Durham is your movie. And if you want to know how to make a baseball movie great, then Bull Durham is your movie. In 1988, no one had much faith that a movie about baseball could make any money. But with a budget of just $7 million, Bull Durham grossed over $50 million, just in domestic ticket sales. The secret? A savvy mix of baseball, sports politics and sex.
Field of Dreams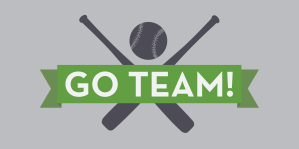 "If you build it, he will come" is one of the most famous baseball movie quotes ever. It doesn't refer to Kevin Costner, who apparently would show up for another baseball movie even though he'd just filmed Bull Durham. Field of Dreams succeeds in capturing the magic of baseball, mostly through some stunning cinematography. But what's even more magical than the fact that Ray Kinsella turns his cornfield into a baseball diamond is the fact that his wife lets him plow under their only source of income… and that she doesn't send him to the loony bin when he claims to start seeing dead baseball players.
The Rookie
Wouldn't it be fabulous if everyone got a second chance to be what they might have been if circumstances had been different? The Rookie is based on the true story of Jim Morris, who got to do exactly that. Jim had a killer fastball as a kid, but between his dad's lack of support and a shoulder injury, he never really got his shot at the major league. So instead he became a science teacher and little league coach. Then the stars aligned and Jim ended up becoming the oldest rookie ever recruited to the league. If you're under the age of twenty, you'll miss the point. But if you're a middle-aged guy facing a midlife crisis, this movie just might give you hope. Or a shoulder injury. Or both.
Ferris Bueller's Day Off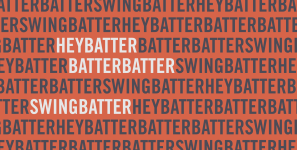 OK, Ferris Bueller's Day Off is not a baseball movie. But it does have that really great scene at the Cub's game where Cameron and Ferris teach an entire movie-going generation how to catcall the opposing team's batters: "Hey batta, batta, batta… sch-wing batta!" The movie also sets unrealistically high expectations for that same generation: if you're going to see a Cub's game, you should get there in a 1961 Ferrari GT California. And you should have a super-hot girl with you. Sadly, many baseball fans lack both.
The Sandlot
Apparently, The Sandlot is the best baseball movie I've never seen. It's a coming-of-age movie about a bunch of kids who play baseball in a vacant lot in 1962. But it's also about growing up. And making mistakes (like finding out that chewing tobacco and carnival rides are a very, very bad combination). I can't reliably report on The Sandlot's fabulousness, but when I asked around, it came up over and over as the baseball movie that topped all others. It was filmed here in Utah, Signs.com's home state.
If you're a more loyal baseball fan than me, and you're willing to enjoy the game even during blistering hot weather, you might want a sign to hold up so you can prove you're the greatest fan ever. The images in this post are all baseball sign templates—click on any one of them to customize it.