When you walk into a restaurant there are typically signs everywhere. This is simply because restaurants have an endless need for signs. Whether it's a permanent need, like displaying your restaurant name and logo, or a temporary one, like displaying daily specials, restaurants of every type use some kind of signage every day.
Temporary signage seems to be what restaurant owners use most. Arguably the most prominent reason would be to promote certain menu options and specials that can vary by day, week or season. If a restaurant is about to open, then restaurant owners need grand opening or coming soon signs, and once their restaurant is in business, they might want a sign that says "Now Open" or "Now Serving". Temporary signage can also be used to advertise that your restaurant is hiring or to display special hours during certain holidays.
While in an ideal world digital signage that is easily changeable could be used for the majority of your signage needs, for most restaurant owners this simply isn't feasible from a cost perspective. Fortunately there are plenty of non-digital sign types that are perfect for the different kinds of temporary needs within any given restaurant. Since we at Signs.com understand these sign types well and know the importance of restaurant signage, we've outlined options for different restaurant sign needs below. This way as a restaurant owner you'll be able to effectively choose which sign type is best for you and your unique situation.
Promoting Deals, Specials, Menus and Drinks
Food deals and specials are common among all restaurants. Likewise seasonal menus and drinks are a common element to most restaurants. Some restaurants may do daily meal specials or they may do a certain food item each day, like a soup of the day. There might also be certain foods or drinks only offered during a specific season or holiday or when a certain bartender is working. Or even before a certain time each day such as Early Bird specials. Whatever your restaurant offers, you need a quick and easy way to display and change those specials and unique menu and beverage offerings. Outlined below are some ways to display these in your restaurant and the pros and cons of each type.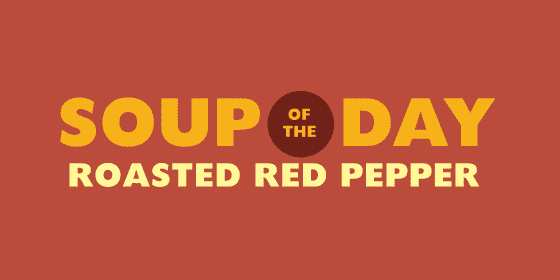 Chalkboards are usually a very popular option. Set one up on an a-frame, easel or mount it to a wall near your entrance. Using a chalkboard is a good choice because it's a very cheap option, plus all it requires is writing down your special and then wiping it off once you're done with it. Use colorful chalk and someone who has nice, legible handwriting to help it stand out and be read by your customers. Chalkboards are also versatile in their placement and easy to move around from day to day as needed.
The disadvantages of a chalkboard are that specials that occur every single week (think "Taco Tuesdays" or something similar) have to be erased and re-written regularly. Additionally anyone that has ever tried to put a lot of small text on a chalkboard will know that it becomes very annoying because while writing you're often accidentally erasing other text. Likewise, if it's not mounted on a wall, unwatched kids or even guests who simply brush up against the menu on accident can quickly erase menu items that need to be visible all of the time. The last disadvantage of a chalkboard is that mounted on a wall they can be difficult to see in restaurants where the ambiance calls for dim lighting.
So while they are flexible and very cost effective using a chalkboard doesn't come without disadvantages and should be carefully considered.
Whiteboards are another option closely related to chalkboards. For all intents and purposes a whiteboard has the same pros and cons of using a chalkboard. Cheap and versatile but sometimes not worth the hassle!
It goes without saying that chalkboards and whiteboards also give certain signals about your restaurant. Undoubtedly a deli or less expensive restaurant can use these without thinking twice but an upscale or fine dining establishment would be wise to avoid such signage options as they may be viewed as tacky or cheap by the customers of the restaurant.
Another choice for specials and promotions is a window decal. Most companies, including us, offer several different kinds of window decals including clear and opaque – read about the differences of these decals. Window decals work great for this purposes because they can be placed in high visibility areas of your restaurant. These are semi-permanent. This just means there is some wiggle room when initially installing them but these are best served for some kind of promotion that will last several months. A daily or weekly special would be better served using a static cling as described below. Place either of these facing outward on a front window or on your doors for customers to see as soon as they walk in. Clear window decals are great because they don't obstruct light or visibility.
A poster is another way to display daily, monthly, seasonal or holiday specials. It's an indoor temporary solution that's inexpensive and easily put on walls throughout the restaurant. You can list every day you're open and then put the deal next to that day, which you can also do for holidays, months or seasons. You can also make a poster that only shows a certain food special for specific holidays and seasons. But there are things to be careful of with posters. If they make contact with moisture, then they'll warp, and they can't be folded or have heavy objects placed on top of them when stored. They also can tear and show wear more quickly than other signage options.
Static clings are perhaps the perfect option for daily or weekly specials. These work not by an adhesive property but by literally clinging to the surface they are applied to. This can be a sneeze guard or glass window and can easily be removed without any cleaning or hassle. This option gives you a great way to display options to customers regardless of how often this changes as static clings are reusable as long as they are stored and handled properly.
Advertising a Grand Opening
Good promotion means that all of your planning and effort leading up to your restaurant's grand opening won't be wasted. A good promotion technique is through signage. Announcing your restaurant is opening soon through eye-catching signs is a sure way to drive people to your business.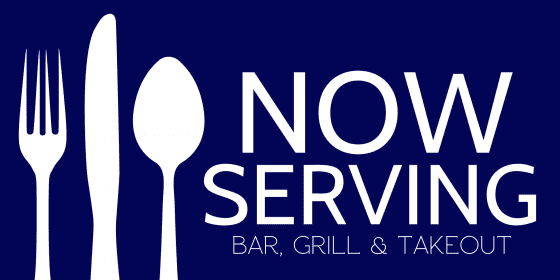 Banners are one of the best ways — if not the best way — to promote a restaurant opening. Our cost-effective banners are some of the highest quality you can get. They are durable, as well as weather and water resistant, and they are one of the easiest types of signs to install and remove. You can have "Grand Opening" or "Now Serving" written in big letters on your banner and let every passerby know they need to try out your restaurant. A big plus for banners is that because of their size and placement it's nearly impossible for people not to see one. Banners can wrinkle easily when shipped and stored but this can be fixed with a little sunlight and heat. Banners are generally affordable and flexible in hanging or mounting as per your needs. Finally banners can also be used for temporary purposes by using velcro on the banner. Swap out dates, times and specials with smaller banner pieces that attach to the bigger banner with velcro. In almost all cases banners will fill an exterior rather than interior signage need for your restaurant.
Yard signs are another option. They can be stuck in the ground right out in front of your restaurant or on one of the corners of your property. The nice thing about yard signs is they're easy to transport, store and put up. Your message can be printed double-sided, so it doesn't matter which side people see them from. One negative about yard signs is because they're stuck in the ground, they don't stand out as well as signs that can be hung up or attached to a building or pole. They usually tend to be smaller than other signs as well. They can also be used for temporary parking and directional needs.
Announcing Holiday Hours, Job Openings and New Management
If you're hiring, you want people to know. If you have special Thanksgiving, Christmas or other holiday hours, then you want people to know that as well. Even one off events such as new management or a new location need temporary solutions. With the proper announcement of these things, you're being a smart business owner and making your customers and possibly future employees happy. The way to properly announce these messages is through the right kind of signage.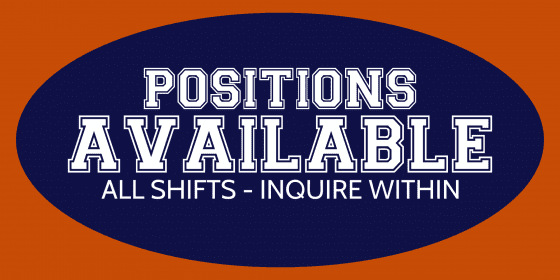 Static clings are a great choice for announcing a job opening or holiday hours. As outlined above they're excellent for these types of temporary signs because they're both repositionable and reusable, and the process of installing and removing one is effortless. Since you have to press them against a window, there is the chance of air bubbles appearing under your signage, but if that happens it's okay because you can simply peel it back and reapply it so it's bubble free. Most people know to look at doors and front windows for restaurant hours and "Now Hiring" signs, so placing your static clings here means people will see them.
If you want a bigger and louder way to announce special hours or that you're hiring, use banners. Using the right size and colors and having the right placement ensures your message is clearly seen, and at a further distance than static clings. Vinyl banners are weather resistant and one of the simplest types of signage to install. The only small issue with a banner is that it might have some wrinkles from shipping or storing, and it takes a couple of hours in the sun or heat for those to come out.
Rigid signs, made of plastic or acrylic, are also two good interior options. You can attach them to your restaurant's walls or put them on a windowsill. With the latter option, your message can be seen for customers inside or outside depending on the placement. Plastic signs are lightweight but still a durable option. A benefit of acrylic signage is that it's safer to use than glass, but a disadvantage is that it will scratch.
 Seating & Directional Signage
Another common need in restaurants is seating arrangements and directional signage. In smaller restaurants, or those with fixed seating arrangements, this need doesn't exist. In bigger restaurants that often adjust seating to accommodate larger parties or busier times, this type of signage is a must.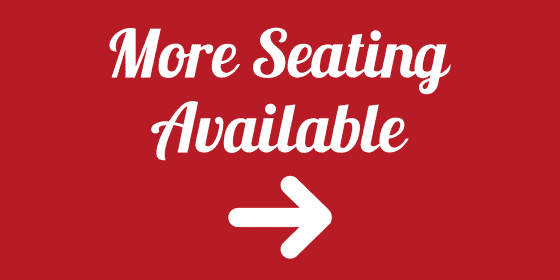 Many of the types of signs already outlined also work well for directional signage. Both acrylic and rigid plastic, whether cut to shape or not, can be easily mounted and removed using screws and bolts. This can be done as part of a sign pole or even on the wall but would be best for semi-permanent seating arrangements. For example, restaurants with patio or exterior seating during the summer months could easily post a "Patio Open" sign and remove it when the weather got colder.
Two other temporary signage options for seating and directional needs are corrugated plastic and foam board signs. While corrugated plastic is usually viewed as an exterior option it also works great indoors and is easily affixed to different surfaces. Likewise foam board signs are a great option for interior needs that can be placed, hung or affixed easily. Both of these options can be cut to shape as needed and are affordable.
Like chalk and whiteboards listed above acrylic will provide a more professional sign for higher end restaurants while rigid or corrugated plastic and foam board signs are probably better suited to less formal venues.
Functional Signage
Another important category of signage needs within restaurants is temporary "functional" signage. This can cover many different needs but most often covers aspects or parts of the restaurant that are currently out of order or service. For example, a static cling, foam board or even rigid plastic sign could easily be put on a bathroom door to let patrons know it is currently out of service, under repair or temporarily being cleaned. Likewise, soft drinks and condiment sections as well as play areas also regularly need such signage.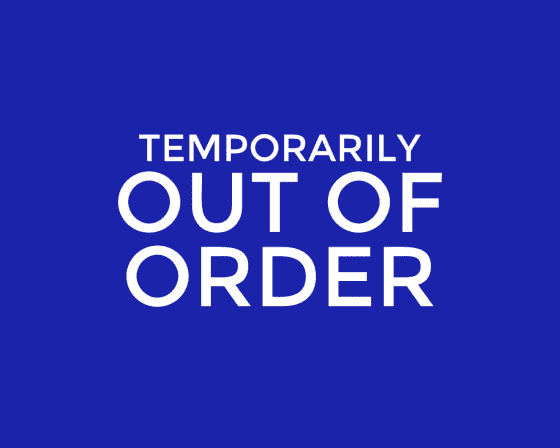 Other options include chalkboards as previously discussed or the more popular plastic a-frame signs seen when there are wet floors due to cleaning or spills.  Lastly, drive thrus and cash registers or lines can also be less frustrating to customers when properly notifying them that they are temporarily closed.
In all of these situations professional signage that is also reusable is far better than a simple piece of paper taped to the malfunctioning fountain drink machine or bathroom. Not only will this reflect well on the company but should build confidence in the business that it is well run and being looked after rather than hastily dealt with or completely ignored.
Kitchen and Staff Signage
The other aspect of restaurant signage is not the customer facing and visible signs but what is used for staff and kitchen purposes. This signage is found in the kitchens, bathrooms, storage and meeting rooms.
Magnets offer a flexible sign that is perfect for many kitchen needs. This can include storage or food instructions, food handling and safety standards, supply availability and freshness and even cheats sheets for staff. Simply place these magnets on large fridges, freezers or other metal surfaces that are often predominant in kitchen settings and change them as needed.
Decals and clings can also be used in a kitchen setting for many of the same temporary needs. Announcing staff meetings, wait assignments for the night, reminders about current recurring specials or promotions, etc can all be communicated to internal and client facing staff so that everyone is on the same page.
As you can see, and most likely already know, there are many needs for temporary restaurant signage and an assortment of types of signage to choose from. Your restaurant type, specific use and budget will help narrow your options and ultimately determine which sign type you go with. As the restaurant owner, it's your responsibility to make sure you have and use the right kind of signs to easily and quickly promote your regular menu, food specials and all the other announcements you might have to make. Any restaurant owner would also do well to find affordable signage that not only meets the constant needs of their unique situation but does so in a professional manner.