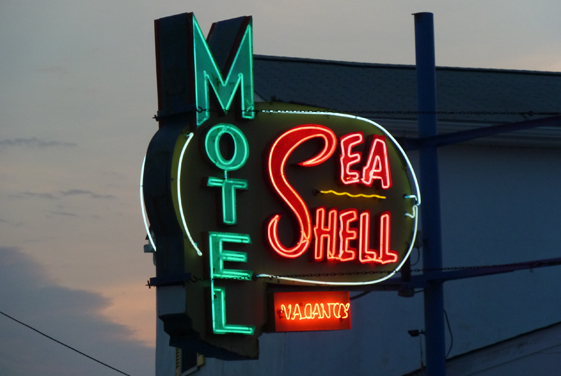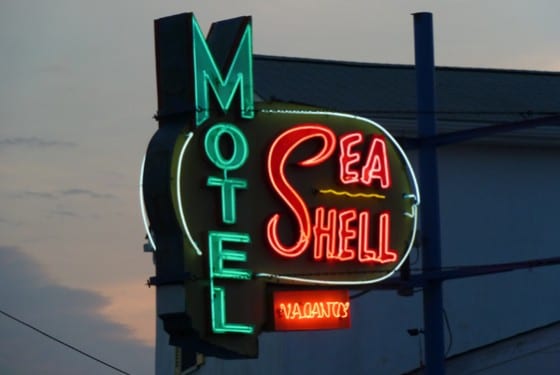 A few days ago we posted my interview with Danielle Kelly from The Neon Museum in Las Vegas. During the interview she mentioned that I must reach out to the Society for Commercial Archeology. She said if you love the older, lesser know signs and buildings of America's roadsides and are interested in helping preserve them, those are the guys to talk to. So I did just that and they didn't disappoint.
When I spoke to Ralph Wilcox, the Society for Commercial Archeology's secretary, I envisioned this Indiana Jones-esque group of individuals combing through dilapidated commercial buildings in search of relics from the past. OK, so I over romanticized a little bit, but in truth the SCA is the largest national organization devoted to the buildings, artifacts, structures, signs, and symbols of the 20th-century commercial landscape.
Founded in 1977, the SCA has grown to over 450 members, mostly from the U.S. and Canada. According to Ralph, "We exist primarily as an advocacy and awareness organization that is dedicated to roadside architecture. In the 60's and 70's, when a lot of roadside commercial signs and buildings were created, people didn't value them because they were relatively new. Then they started being torn down and we lost a lot of great history." Like so many other preservation organizations, the Society for Commercial Archeology really started out of a need to address the frailty of their chosen focal point.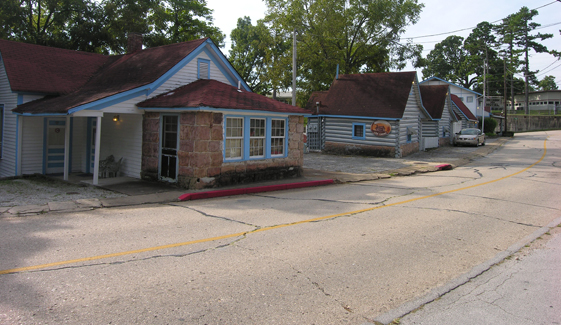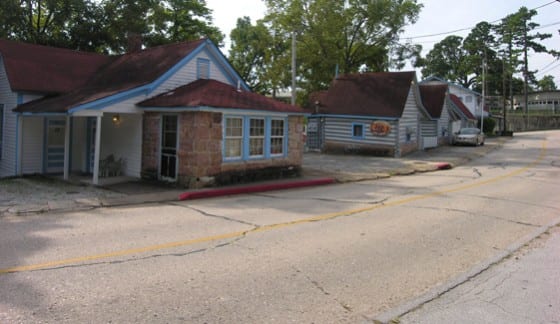 Given the scope of what the society is trying to protect, I asked Ralph how members went about identifying what needs attention and how they choose where to put their focus. Ralph said, "Our membership is very widespread, as is our Board of Directors. They come from various backgrounds and interests. Some are fundraisers, some are historical preservationists by trade and some are academics." Even with the diversity of the society, Ralph admits that it really relies on the public, other organizations, and even government agencies to become aware of signs, buildings and other structures that need attention. Each year, the SCA publishes its Falling by the Wayside list. The list features the top 10 structures that are in danger of being lost, as well as how the public can help protect them.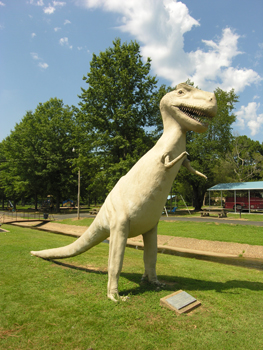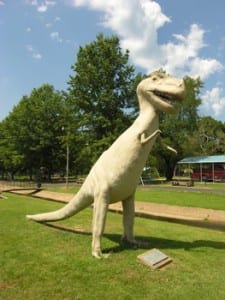 The SCA also hosts a yearly conference in various locations rich in commercial artifacts. Previous locations include Wildwood (the Jersey shore), Reno, and Chattanooga. Next year, the conference is being held in St. Petersburg, Florida. Along with its conference, the SCA produces a couple publications to keep members up to date on current activities. When I asked Ralph what was next, he stated that "converting fans to members is key to the growth of the society." The SCA has a significant Facebook profile with well over 3,000 fans and a great Flickr group with thousands of wonderful images of America's roadsides. Growing its membership not only helps grow advocacy endeavors but also grows the resources that the SCA can contribute to the actual preservation efforts.
No matter what the future holds for the Society for Commercial Archeology, I can guarantee that after celebrating their 35th anniversary last year, it will be around for many more. As a sign enthusiast, I am grateful to organizations like the SCA who fight to make sure that certain pieces of our history are preserved for generations to come. Besides, what would a road trip be without the wacky and wonderful signs, buildings and attractions that dot our roadside landscape?
To learn more about the Society for Commercial Archeology, please visit its website at www.sca-roadside.org.