Every once in awhile, the stress of sign making gets the better of us (hey, sometimes it can be a little overwhelming!).  In those situations, we like to head out of town and explore a city, somewhere new and exciting! In our newest blog post series, "Signs of the City", we'll take you on our adventures with us and highlight some of the awesome things we've discovered! And take a look at some of the city's signage, because, well, it's in our blood.
Not too far from where we call home lies Boulder, Colorado. This bustling college town (Go Buffs!) was the perfect first stop.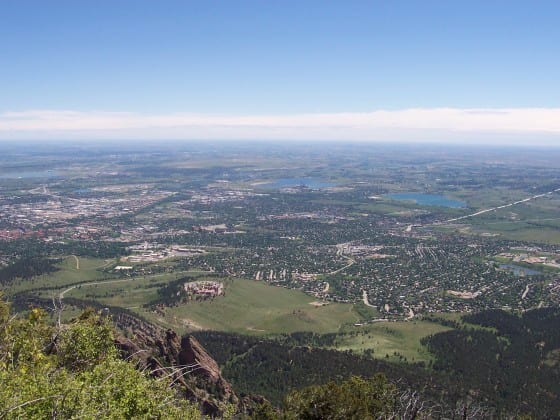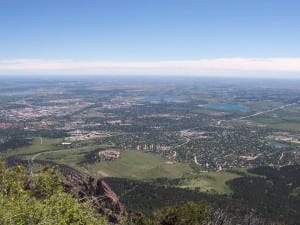 45 minutes northwest of Denver, this college town has roughly 100,000 people (according to the 2010 US Census) crammed in 26 miles. Charming, to say the least, Boulder is an outdoorsman's dream. It is nestled where the Rocky Mountains meet the Great Plains, a gorgeous stretch of terrain known as The Flatirons. Naturally, this had to be our first stop.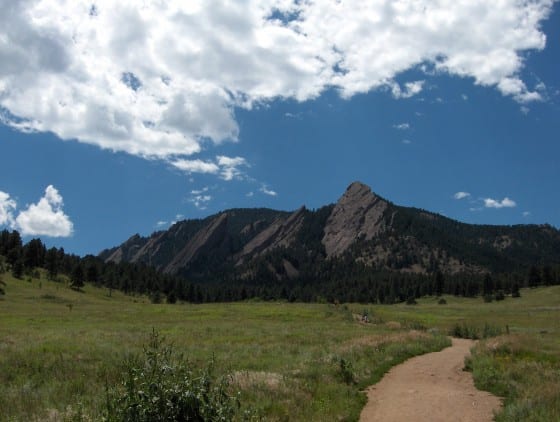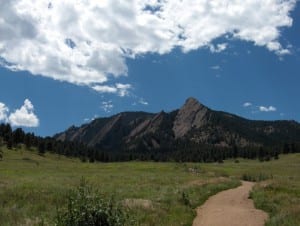 Getting to the Flatirons is easy. Multiple day hikes start at Chautauqua Park,  just southwest of University of Colorado Boulder's campus. We chose to take the scenic Mesa Trail for our hike. It's a moderately easy hike, with only a little incline, great for beginners or people with children.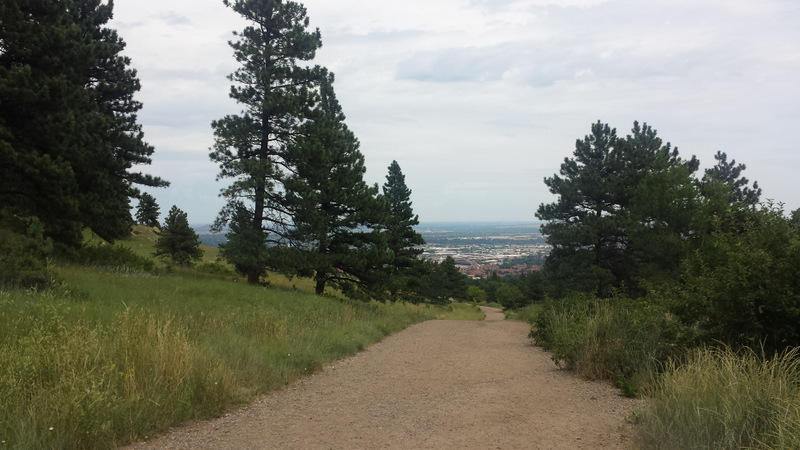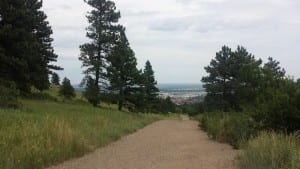 Late summer also showcased wildflowers along the trail!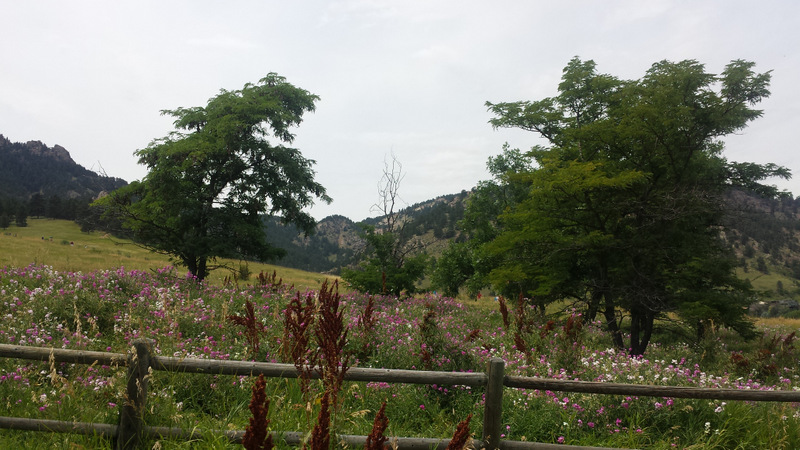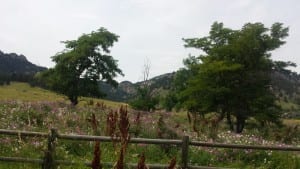 Along the way, there did happen to be this alarming sign! Watch out for critters on this hike!
This undoubtedly isn't the only hike in Boulder. For something a little more moderate, Try taking the stunning Royal Arch hike.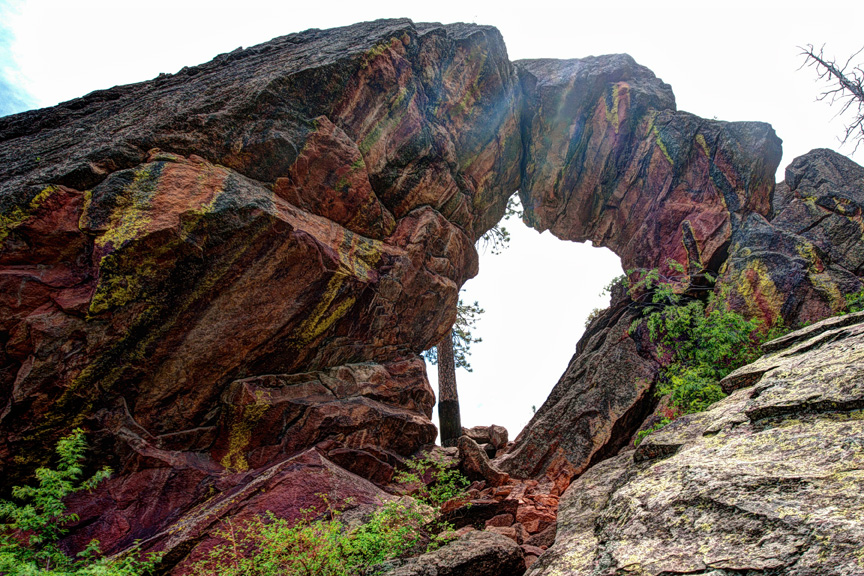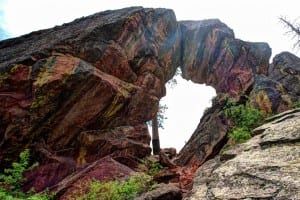 This maintained hike also begins at Chautauqua Park, follows the Mesa Trail up the mountain, but splits off, with important forks marked with (what else) signs. Running more your speed? Check out these trail runs near Boulder from Outdoor Divas!
(Signs.com Note: It's important to mention that signs like the ones marking trailheads or denoting specific rules  are created using a heavy-duty aluminum, the same product sold at Signs.com! If you're needing an outdoor sign that lasts, check our aluminum signs out!)
All that hiking can sure work up an appetite! We headed to Pearl Street Mall for some grub. Pearl Street is the official 'Downtown' of Boulder. Filled with shops and restaurants, this tree-lined street is for pedestrians and bikers only.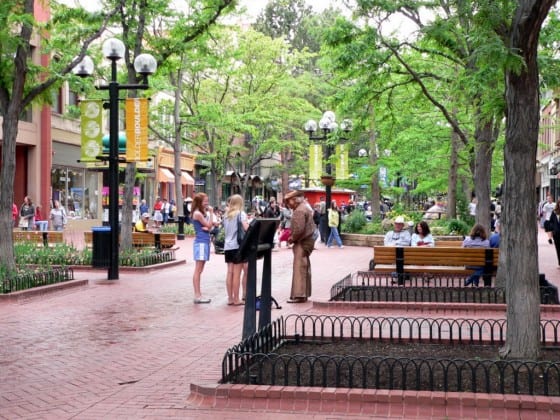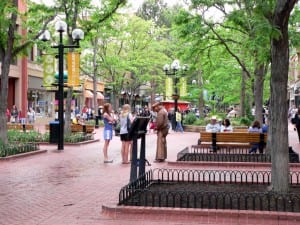 While there are many different restaurants and bars to choose from in Boulder, we'd heard great things about Zeal and headed there for lunch. We weren't disappointed! Like many things in Boulder, this restaurant was Vegan-friendly and had a wide variety of gluten-free options.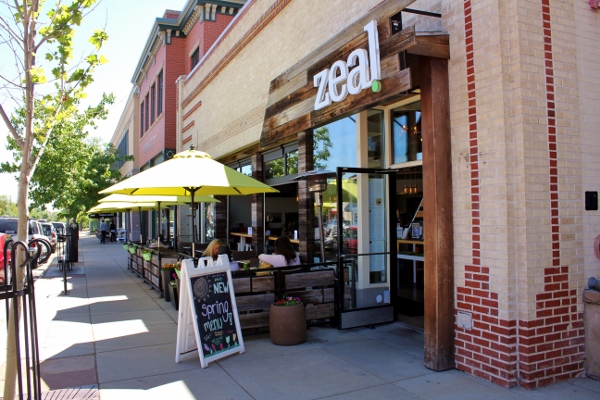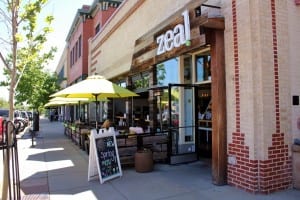 If organic smoothies and oatmeal aren't really your thing, try the award-winning West End Tavern, a smokehouse featuring the "Butcher Block". Naturally, we had to stop here for dinner.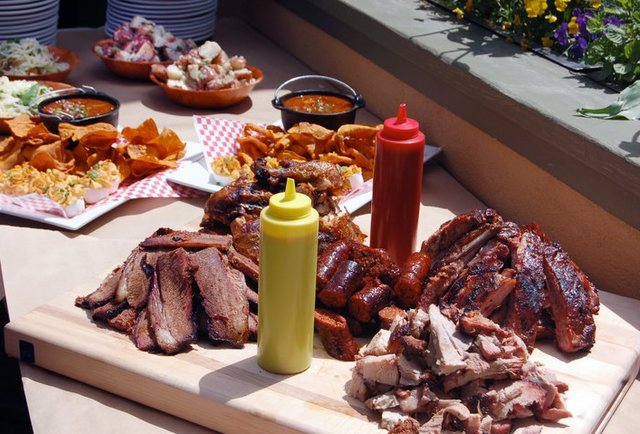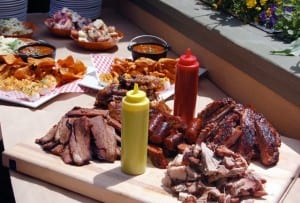 Events are held at Pearl Street year round, so be sure to check out their website before you visit. We just happened to catch the very ending of the annual Ironman Boulder race! What a sight!
As always, signs were always on our minds! In addition to the Ironman vinyl banners above, take a look at a few we found.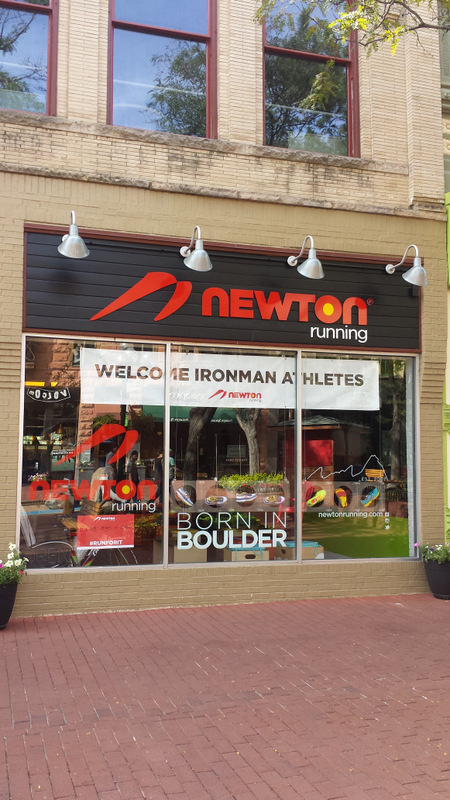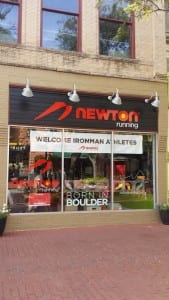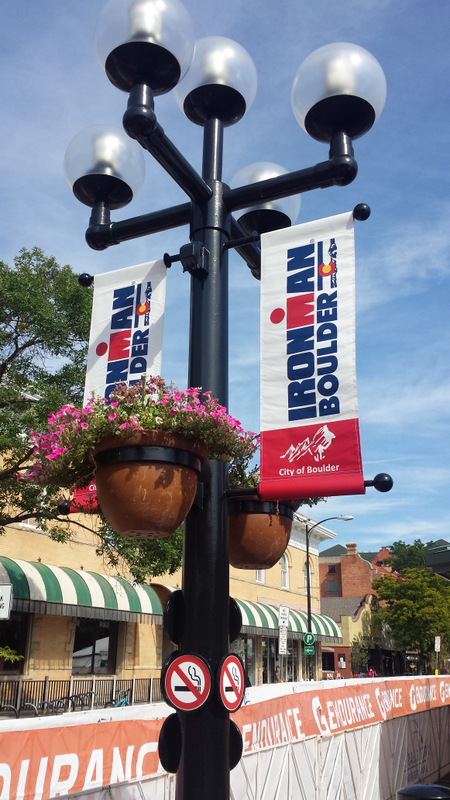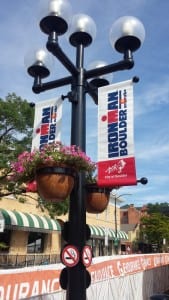 Posters announcing various performances and acts coming to Boulder.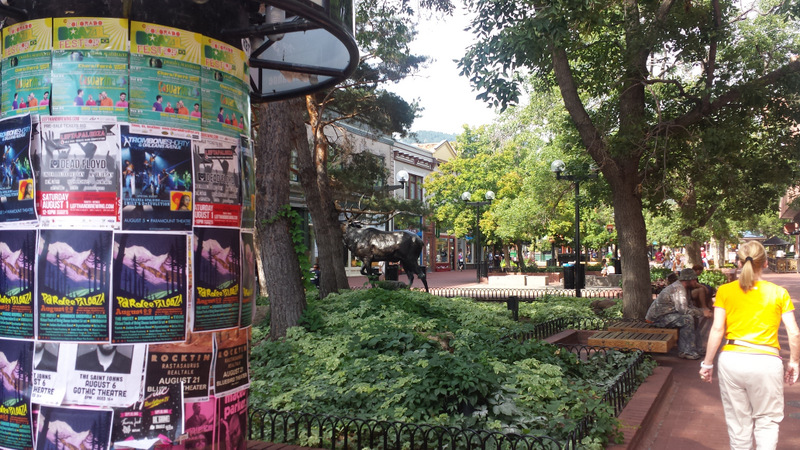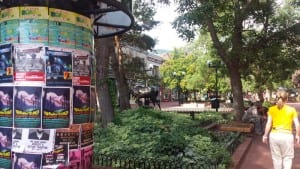 Aluminum signs portraying the city's history.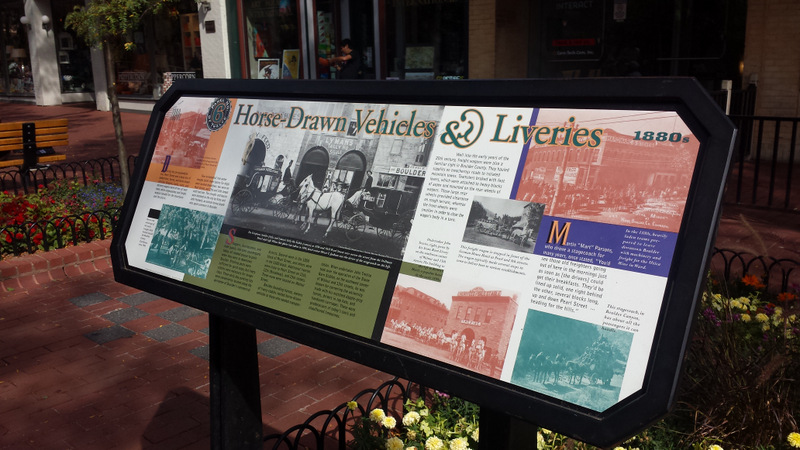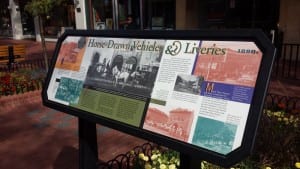 Wooden signs denoting important streets and landmarks.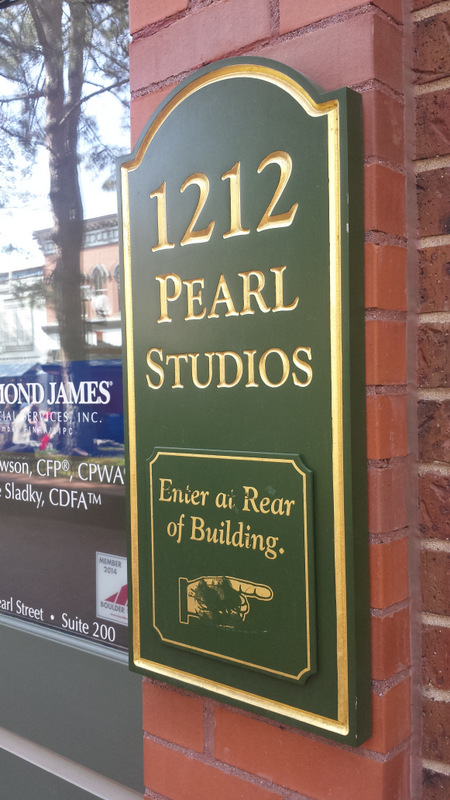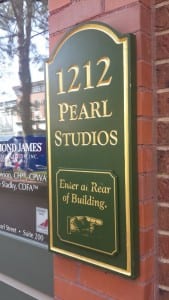 And cute garden signs offering Free-Wifi.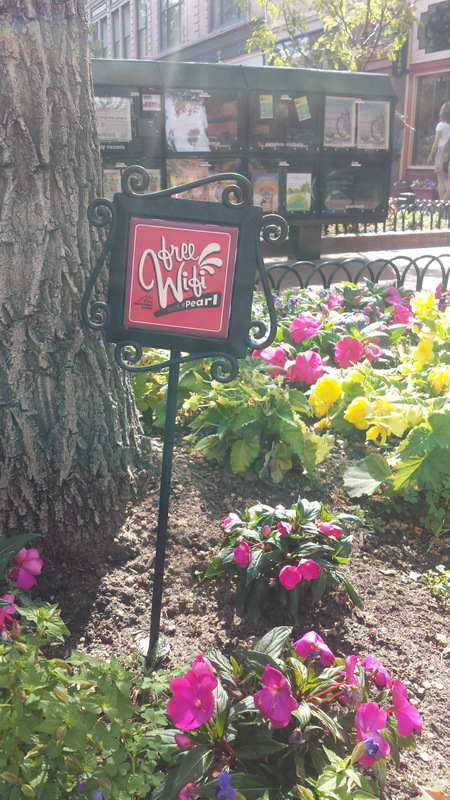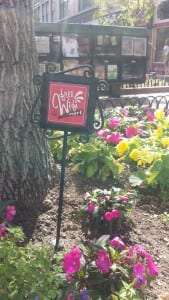 Of course, important aluminum safety signs are a must for any city.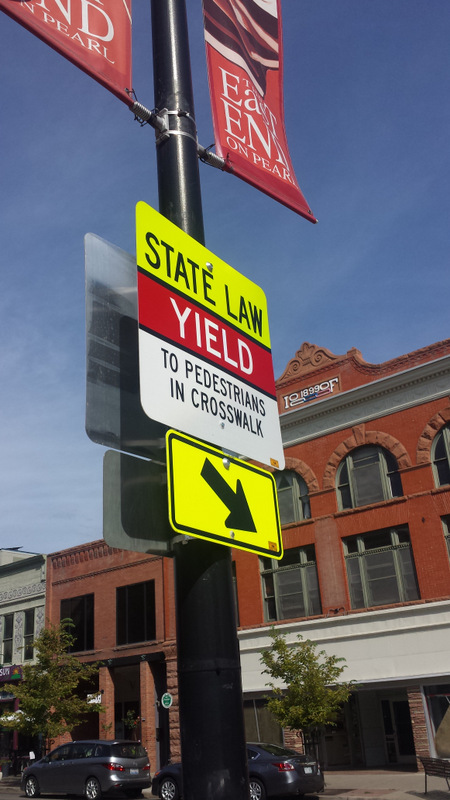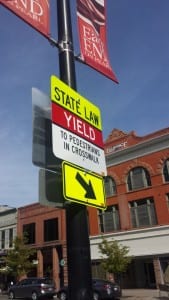 These quirky brushed aluminum signs were in a Boulder bathroom…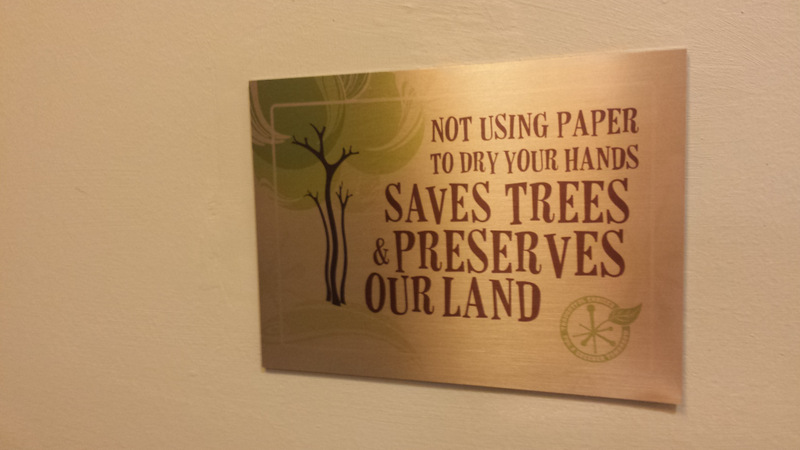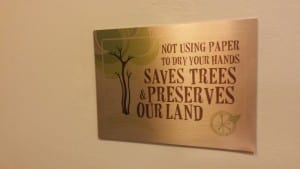 … and these frosted decals marked the entrance to each restroom.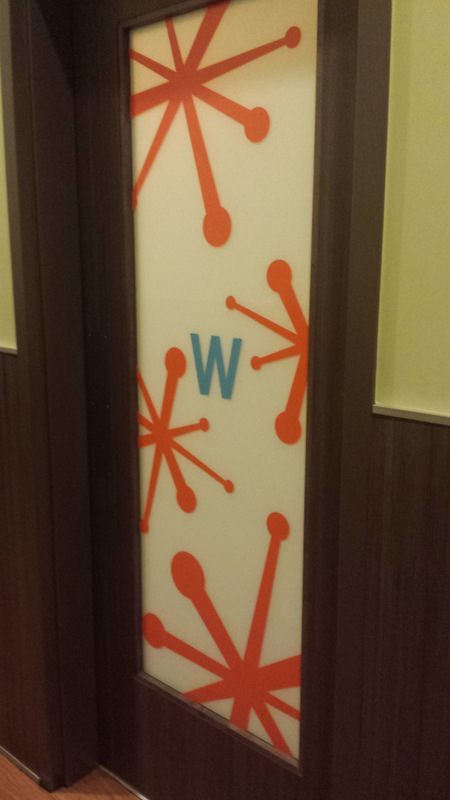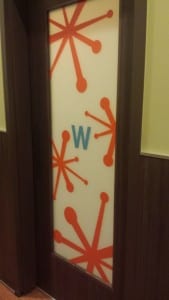 Some signs were a little less professional, but no less quirky.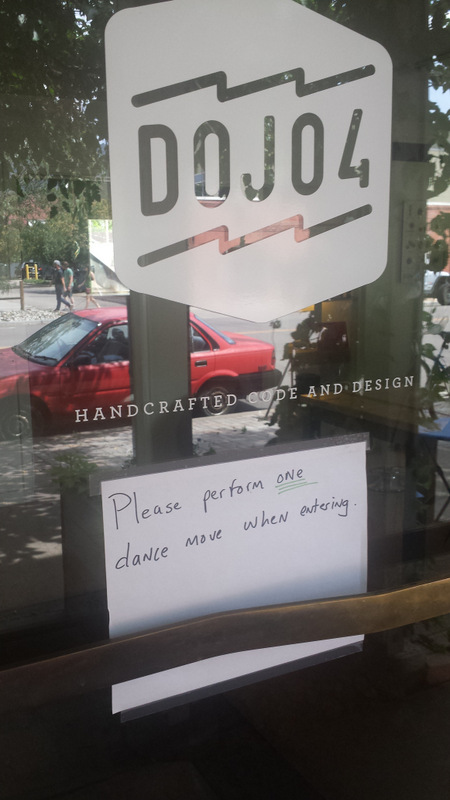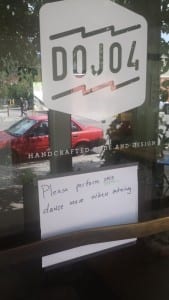 If you have an hour or two to spend in Downtown Boulder, be sure not to miss famous landmarks such as the Boulder Bookstore on Pearl Street, the Boulder Theater for live music and cultural events, and the Boulder Museum of Contemporary Art, which we promise will leave you scratching your head. Or, to get that college feel, take a tour of the University of Colorado Boulder, home of the Buffalo.
However, you choose to spend your time in Boulder, this city just might surprise you. It sure surprised us!