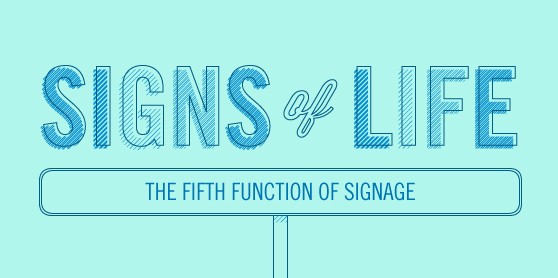 Marketing gurus, designers and sign makers will tell you that signs have four basic functions:
1) Provide information
2) Give directions
3) Identify services and facilities
4) State safety and regulatory rules
At Signs.com, we're constantly aware of these four functions of signage, and we try to help our customers determine which of the functions they need for their signs. But we also know that, for some signs, there is another function:
5) Document our lives.
In this new blog series, "The Signs of Life," we'll bring you the stories of everyday people who use signs to document the events that make up their lives. Today you'll see the sign that welcomes a new baby home for the first time. In coming weeks, we'll bring you the story of a high school teacher and coach who has created a special community in his classroom using signs. And we'll introduce you to Sam, who just celebrated his third birthday in a very big way.
How do you use signs to document your life's events? We want to know! Send us an email at [email protected] and maybe we'll feature your Signs of Life on our blog soon!