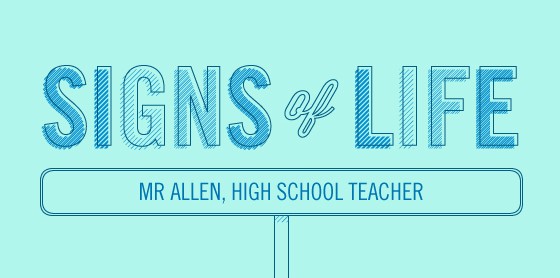 Signs have a lifespan. Some sit by the side of the road for years, providing wayfinding or information. Others get hit by cars or snowplows and knocked down. Event signs have lifespans only as long as the event they assist. Most of these "dead" signs are thrown away, but sometimes they can be repurposed and take on a new purpose. Mr. Allen, a high school biology teacher and track coach, has found a way for signs to help him build a community in his classroom. Here's his story.
I interviewed Coach Allen after track practice. Though he'd released the team almost a half hour earlier, his biology lab was full of kids hanging out. This was no ordinary biology lab: in addition to being full of kids, it was full of signs of all sorts.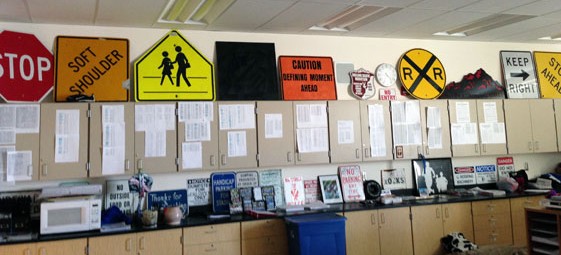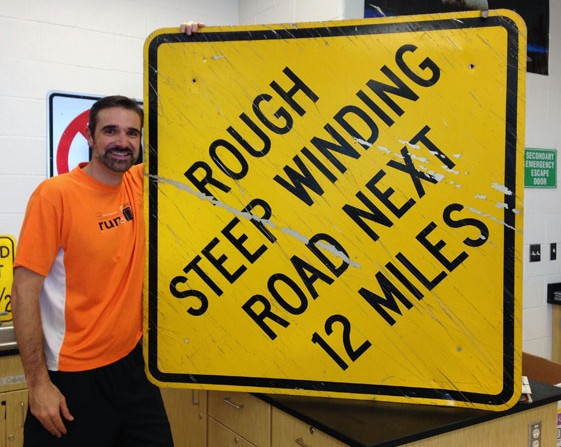 I asked Mr. Allen how the sign tradition began. "I'd been teaching for six years. In 2008, I was doing a running camp in the summertime just before school started. We were at the top of Guardsman Pass, above Brighton Ski Resort, and we did a run that went up over to Park City and came back down. As we came to the big overlook at Guardsman Pass, we saw a big shiny thing down below. Some of the kids decided to go down the trails to see and it turned out to be a sign. They brought it back up and it was a monstrous mountain sign. It says 'Rough, Steep Winding Roads Next 12 Miles.' It was still attached to the pole, but a car had hit it and it had gone over the cliff. There was a car that was smashed down there too. And so we took it home with us and ever since then the signs have just kind of appeared in my room. Kids find them and bring them in."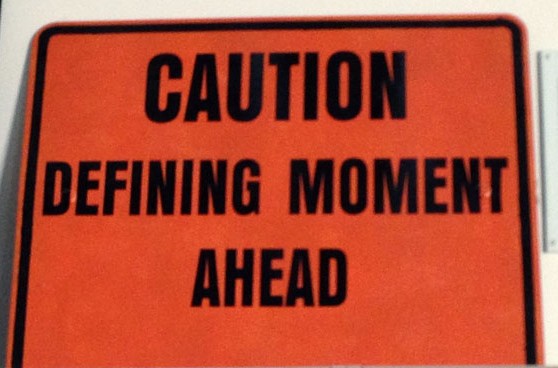 Mr Allen said, "I tell the kids, the rules are: you just can't take signs; they have to be signs that no longer have a home. They come from the sign cemetary. Some have some meanings. Sometimes the kids modify signs. For instance, I often tell the kids tough things are going to be a defining moment for them. It's going to make a difference for them if they want. Some girls found this sign and painted over some of it and added some vinyl letters to make it say, "Caution Defining Moment Ahead." It means something to the kids."

Sometimes students make signs for Mr. Allen and bring them in. "This sign was originally written out on paper, and a student made this in another class and brought it in. Life is Loopy, what goes around comes around. In science, life really does go in circles; there are are cycles. Things that we do, whatever you put into it, you'll get out of it. So I just try to apply that to everything. It's a saying we use a lot in class."
This signs sits in Mr. Allen's desk area. His mom, who's from Cuba, made it for him.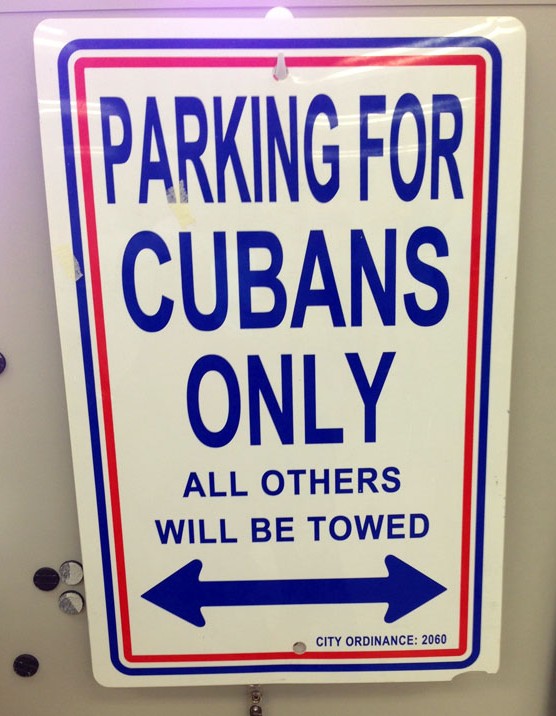 Students brought this one in for the desk area, too: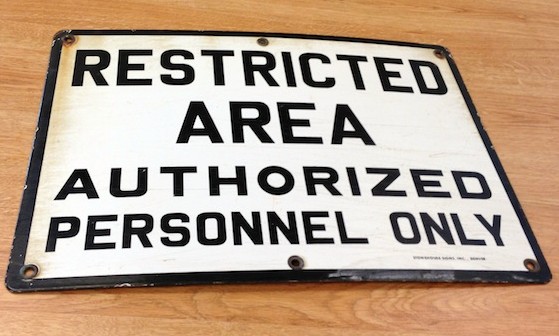 The room is separated into the boys' side and the girls' side. They've each put up their own signs.
On the boys' side: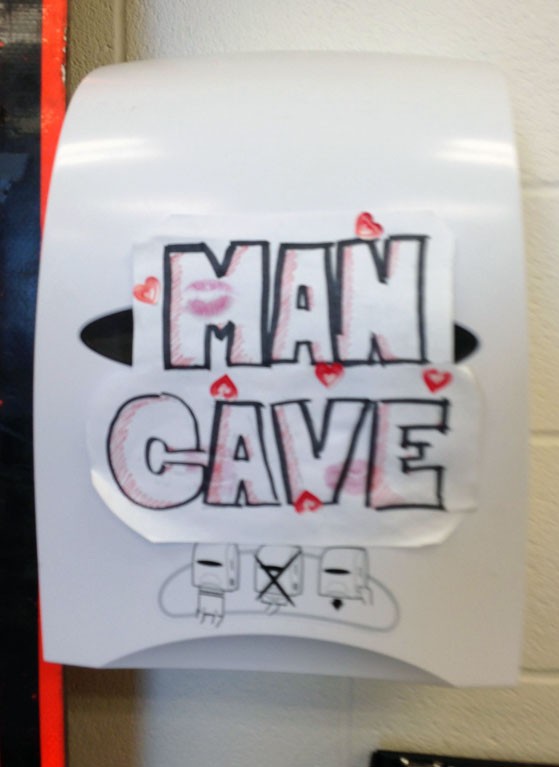 On the girls' side: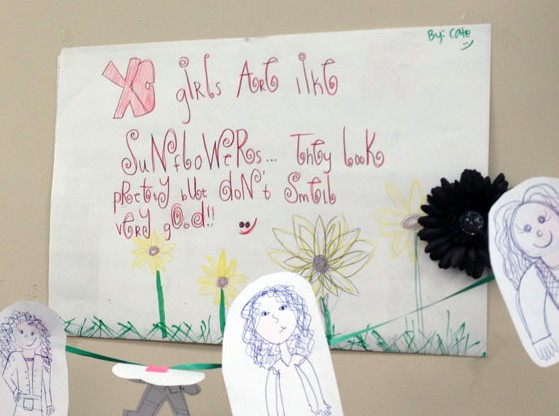 Some of the signs have pop culture references, once the kids modify them: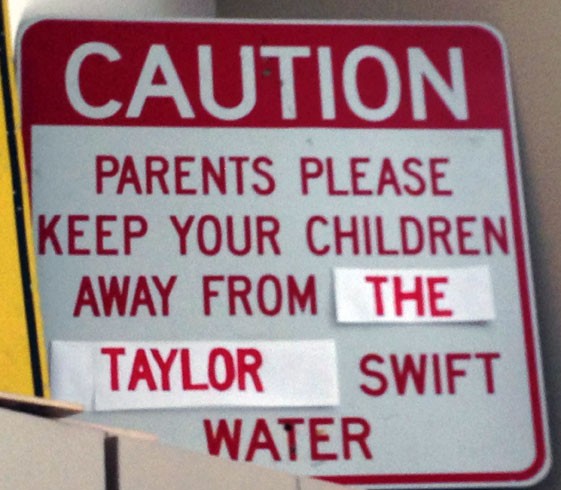 Other signs have special memories attached. Mr. Allen told me, "We found this sign at another of our running camps. It was in the camp site, lying on the ground. So I had the kids all sign it."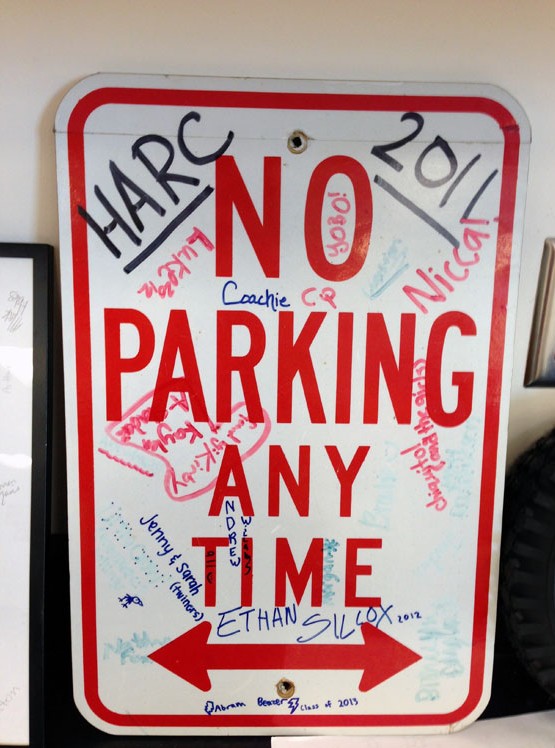 "We found this one at Nationals one year:"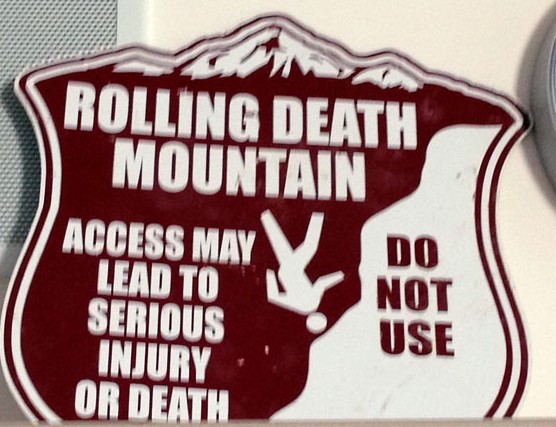 This one's from another race: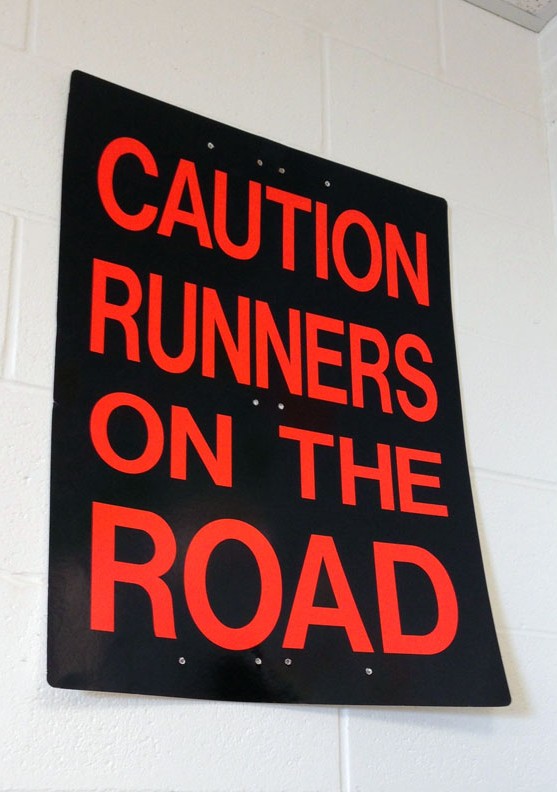 This sign was also modified (obviously not by a freshman):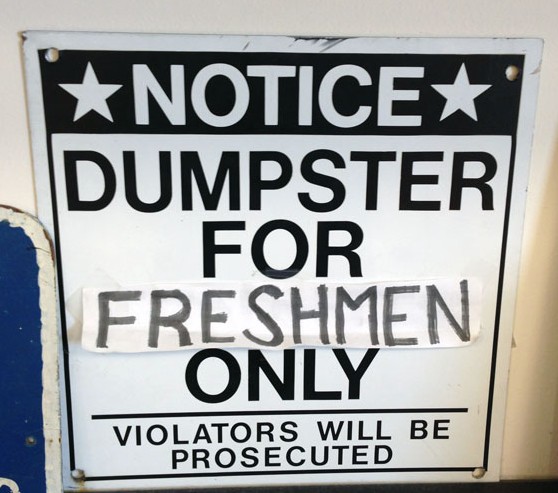 Or the kids modified them as a gift for the coach: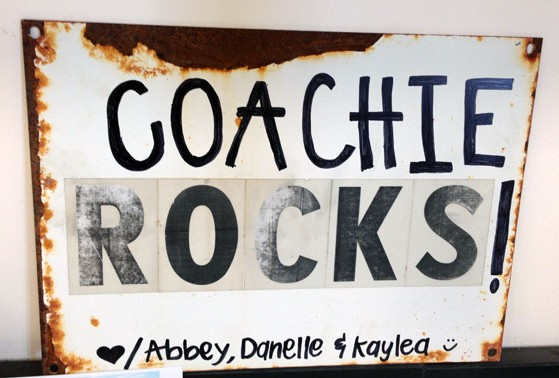 A student from Hawaii brought this in for Mr. Allen: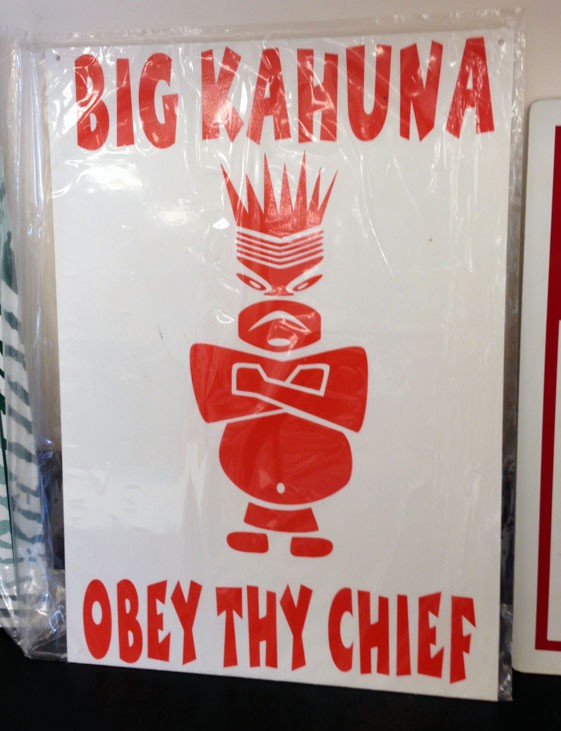 "The kids put the tape on this one to make a mountain. It's from Bear Lake. I was on a run during a student government retreat. I picked it up and ran with it for 3 miles back to where we were in the cabin."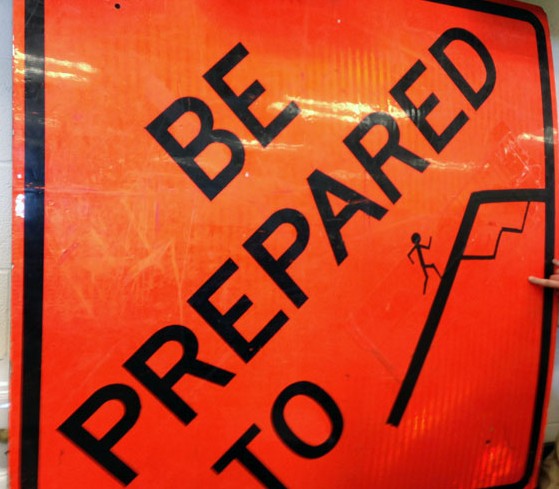 "I wanted to take the signs home one year and the kids said, 'No! That's part of our home here, you can't take them!'
This is as much theirs as it is mine. I have graduates that come back and they feel like this is still part of the room. It's carried over into… this is not a science lab, this is their home. This is a place that they feel like is their home away from home… they have ownership in it. It's their community."
Thanks, Mr. Allen for sharing your signs and your stories with me.