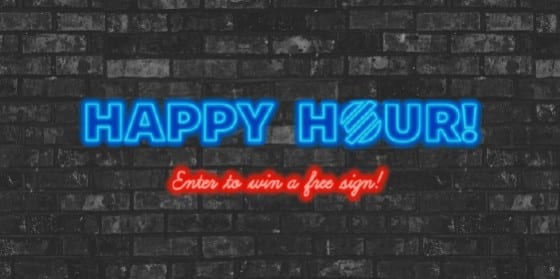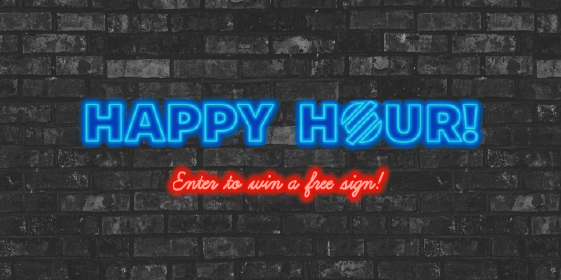 Is there anything more American than the "Happy Hour"? Some believe the origins date back to the military. According to Wikipedia, it was a scheduled time during the day when sailors in the Navy could relax and take in some form of entertainment.
Here at Signs.com, we have decided to take the concept of the happy hour a step further. We aren't just discounting signs, or offering 2 for 1 coupons. We are giving away signs for FREE. That's right. For one hour, it's first come, first serve. It may be a banner, it may be a window decal, it might be something we don't even normally sell on our site!
So, here is how it's going to work. The Signs.com Happy Hour  is going to happen at a random time we select and will last for exactly one hour. Anyone who redeems their sign, will get it absolutely free. But, the only way to be notified of when the Happy Hour will take place is to follow us on one of our many social media sites, or by signing up for our exclusive offers emails. We will announce the Happy Hour just 30 minutes before it starts.
To kick things off, we decided to give everyone a little clue for this week's Happy Hour. It's going to start at 4:00 pm Eastern Standard Time tomorrow, June 11. It will only last for an hour, so make sure you don't miss out! And make sure to like us, follow us, or subscribe to get notified of our next Happy Hour.