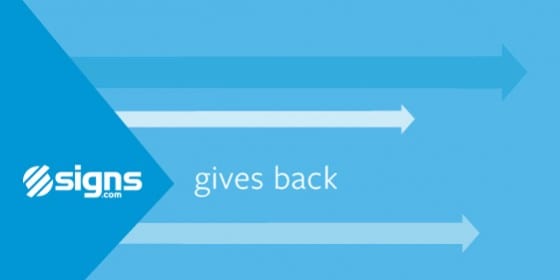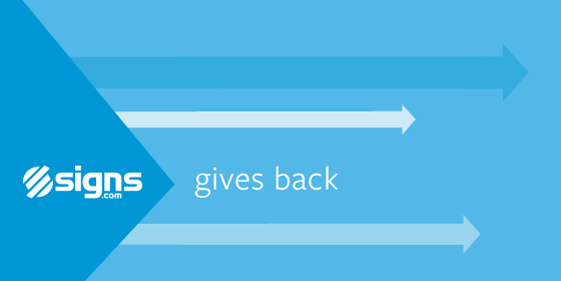 Starting a business is hard. Starting a business in a poverty-stricken country is harder. At Signs.com, we are blessed to be located in a country that fosters startup ambitions, but for some entrepreneurs in the African country of Kenya, just selling enough product to put food on their family's tables is a daily struggle.
Today, we are happy to announce the start of the Signs.com Gives Back program (read the full press release here). The Gives Back program was created to help the budding business owners in Kenya market and grow their small businesses with a custom designed sign.
Our COO, Nelson James says, "Giving back is one of the core values of our company. We would love to give away thousands of signs through the Gives Back program and, hopefully, those signs will play a big role in helping business owners succeed and improve their lives."
Here is how it works:
Signs.com will select an entrepreneur we think deserves a new sign.
That business owner's profile will be posted on our Signs.com Gives Back page.
Once we reach 200 additional Facebook likes, we will donate one professionally designed sign and send it to Kenya.
The process then starts over with a brand new entrepreneur. The more likes we get, the more signs we send!
We will continue to update everyone on how the sign benefits the businesses YOU help support!
So head over to Signs.com Gives Back, like and share our page with your friends and family and make a difference in the life of a Kenyan entrepreneur!