Though signage can certainly be artistic, we don't often think of it as true "art. New York City is a great place to find millions of signs, many of them true works of art and technology. But to find some of the most beautiful signs, those that combine art and function and also speak of a rich, storied history, visitors go underground to the subway.
When the New York City subway system opened on October 27, 1904, each station was delineated with a mosaic-tile identification sign. Creators George C. Heins and Christopher Grant LaFarge thought that the ceramic tile signage would be long-lasting and easy to keep clean. Which they obviously were: they still grace each subway stop, more than 100 years later.
Some of the mosaics are pictorials that connect each subway stop to its geographic features.
For instance, the South Ferry Loop station is decorated with a mosaic that depicts a ship sailing on water.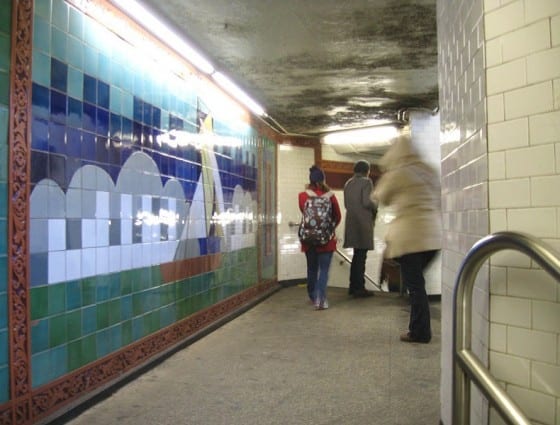 The Astor Place Station has an identifying mosaic sign: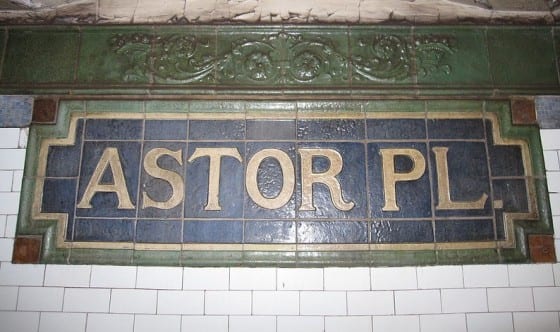 …and also has a cool bas-relief that featuring a beaver, which represents the beaver pelts that made John Jacob Astor wealthy. The featured beaver apparently hasn't been trapped and skinned and made into a man's hat yet.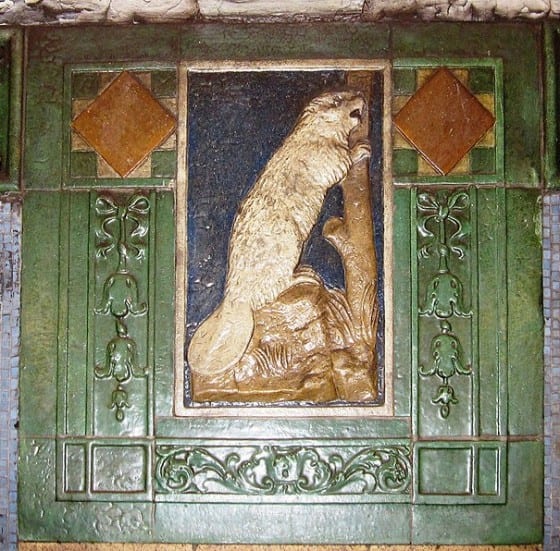 The Columbia University station at 116th Street has an original mosaic by Heins & LaFarge…

… and also has a plaque of the seal of Columbia University: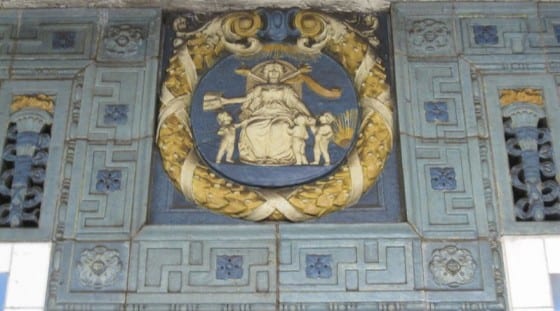 The Delancey Street station has an identifying sign and also features a glass mosaic called Shad Crossing by artist Ming Fay. The Hudson river was once a home to the fish and was a diet staple for immigrants who settled on the lower east side.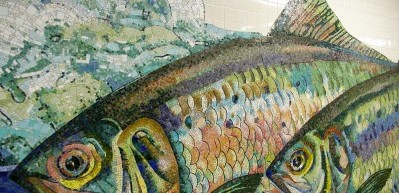 Some of the original mosaic signs provide directions: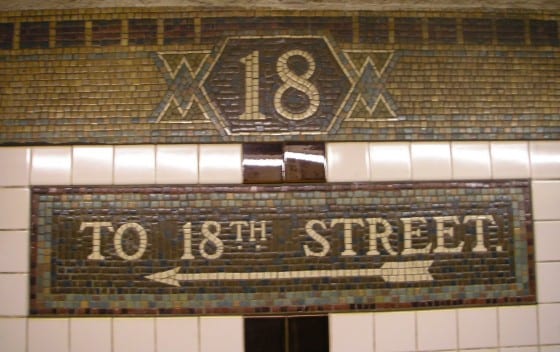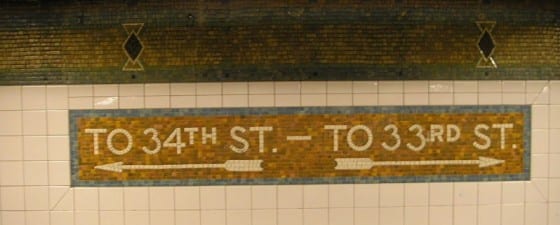 Some of the tile mosaics are just for beauty.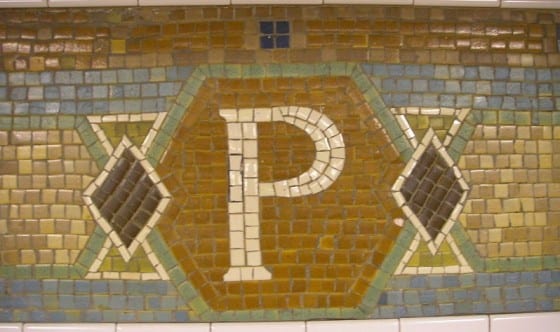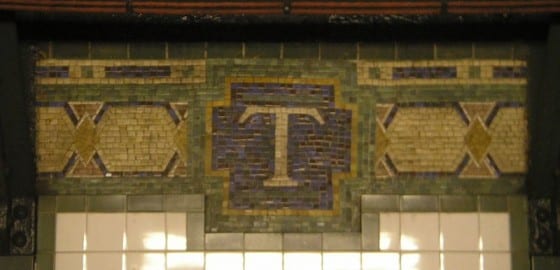 No matter what its origin, artist or purpose, each mosaic in the subway stations of New York is a unique bit of artwork… that also functions as a sign.