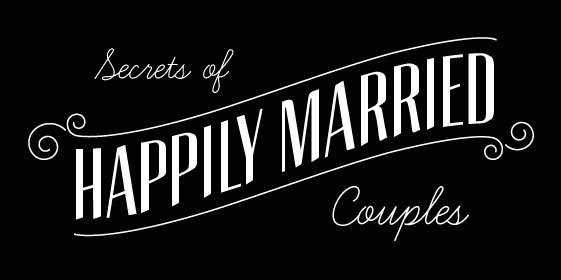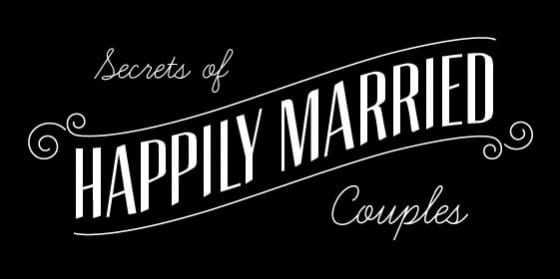 The divorce rate in the U.S. has been steadily declining over the last 10 years, but it's still around 36%. So, what keeps couples together? I asked three couples to tell me their secrets to being happily married.
Kyle and McKell Anderson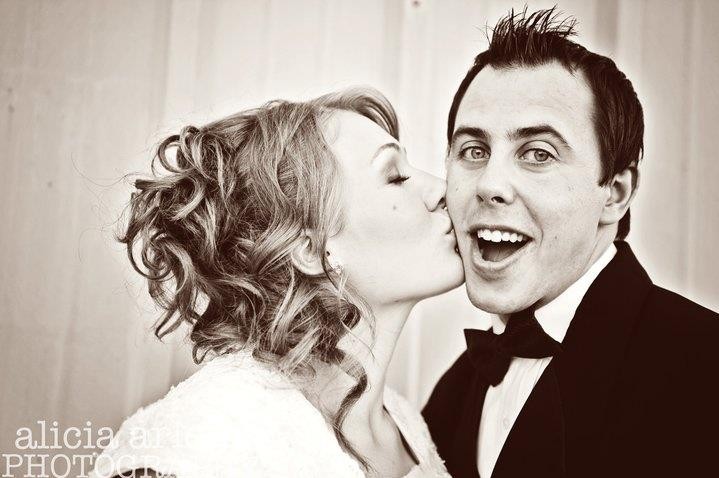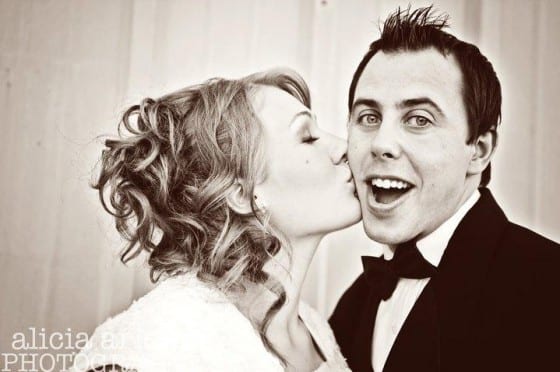 Kyle and McKell Anderson are still newlyweds—they've only been married for about two years. They recently had their first child, a baby boy they named Everett. Kyle is a marketing associate at Signs.com, and his desk is right across from mine, so we chat every so often. When I ask him about his wife and baby, his face lights up. It's obvious that Kyle is madly in love with his wife, McKell. And from the number of photos he has on his cell phone, you can tell he's a proud papa, too. I asked them both to tell me about their marriage, and what they've learned in the first few years.
What do remember about the beginning of your courtship? 
McKell: When I first met Kyle, I was really busy with school and the Vice President of the Business Council so the people I associated with were the highly driven and determined students. We were all working on so many projects all the time that our lives were completely unbalanced – fun to us was listening to a guest speaker over dinner.
Kyle: Yeah, I was more focused on having fun and enjoying school. I was really impressed by McKell—she was so energetic and had all these goals. I think she motivated me a lot.
McKell: Kyle was having fun and living a balanced life. I loved this about him and enjoyed the way our personalities balanced each other out.
What was it about him that made you want to marry him?
McKell:  He supported me and did all that he could to help and has never stopped that. I was first attracted to Kyle's ability to have fun wherever he goes and his great people skills but what made me want to marry him was his kindness. He is always looking out for others and helping them with whatever they need.
What was it about McKell that made you want to marry her?
Kyle: McKell was so focused, so driven. She knew what she wanted and worked hard to get it. I was so impressed by her. But she was also such a good person. Being around her made me want to be better, for her. I knew she would be an amazing wife, and a great mom someday.
How do you handle disagreements?
McKell: Kyle and I have very different argument styles – he likes to think before he talks and I like to talk as I think. We used to be very annoyed by each other because we both hated that we didn't do it the other's way. I know that if I want to discuss something then I need to give Kyle time to think it over and he knows that he needs to give me time to talk it out.
Kyle: We definitely have different ways of thinking things through. I like to go off for a bit and be by myself and think about the issue so I can figure out how I feel about it; she wants to talk about things right away. We've both learned to adjust a little.
McKell:  Accepting that we are different and have different needs has allowed us to improve our decision making and reduce disagreements.
What do you love about McKell now that she's a wife and mom? 
Kyle: How dedicated she is and how much she wants to be better. She's so loving and caring with Everett and wants nothing but the best for him. It makes me want to be a better man.
What do you love about Kyle now that he's a husband and dad?
McKell: Kyle has stepped into the role of husband and father flawlessly – he is fantastic at both. I love the way that he takes such great care of me and Everett. Just seeing his willingness and desire to do everything he can for us shows how much he loves us and makes me love him more.
How has pregnancy and having a baby changed your marriage? 
McKell: We have been lucky that having a baby has greatly improved our marriage. It has brought us closer together and allowed us to really focus on what matters. As I watch Kyle interact with his son – it just reaffirms how much I love him and why I married him in the first place.
Kyle: We have different priorities now. We are more concerned for each other and are more appreciative of what each other does. Plus we've forgotten how to talk like grownups!
What advice would you give to a friend who is getting married? 
McKell: Enjoy every moment because things are always changing. Find out how you two can best settle differences – once you know this your life will be so much better. There will always be differences because you are two different people but if you know how to solve them between the two of you- things will work out.
Kyle: Well my friends up to this point haven't had great luck with marriage. Three of them have divorced. It taught me a lot. I definitely could see that marriage was tough and that if you didn't work at it and strive to put the other person first you're in for a bumpy ride. I think that the best advice I could give is to work at it, communicate with each other, and do your best to make your spouse smile or laugh each day. Laughter and appreciation go a long way.
Rob and Toni Netzler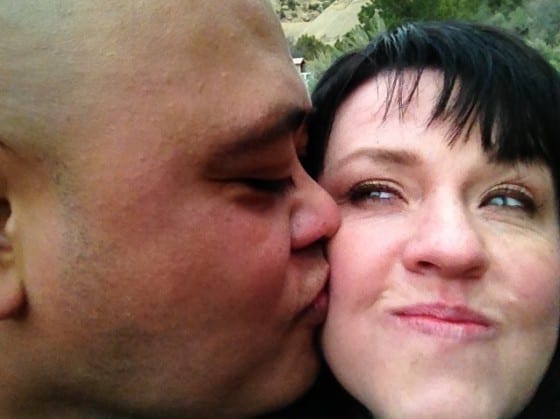 You can tell that Rob and Toni Netzler have been married for 17 years; they have the content familiarity of couples who have been together for a long time. But throughout our interview, it was apparent that they are still very much in love. Rob is a big, tough guy who once played football, but when I asked him why he loves Toni, his eyes got all dreamy and he looked over at her like they had just met (I actually caught him looking at her like that several times during the interview). Toni, who's faced some health challenges, is strong and independent, but is also very attuned to Rob's thoughts and feelings and was quick to express her love and admiration for him.
How did you meet? 
Toni: We met at my friend Connie's birthday party. I didn't like him at first; I thought he was a jerk. I was talking to some people, and then I went to the bathroom and came back and Rob was sitting in my seat. I told him to get out of my chair and he was like, "No, I'm not moving." What a jerk, right? Later, Connie said, "I think my friend Rob likes you."
Rob: I wanted to get her to talk to me; that's why I sat in her chair. And she did talk to me. I thought, "Cool. It worked."
Toni: A group of us used to go to the haunted houses together and Connie said, "I'm going to invite Rob to join us." I thought, "Fine. She can invite anyone she wants, but I don't like this guy." I think she was trying to play matchmaker.
Rob: Connie did invite me. She said "Toni will be there." So of course, I went.
Toni: He was much nicer at the haunted house.
Rob: It blossomed from there.
How did you know that you were right for each other?
Toni: We talked early on about kids and religion. I knew I didn't want kids and I wasn't religious. I told him, "If you want kids, you're barking up the wrong tree."
Rob: I was like, "Wow! I can't believe I'm this lucky." I grew up with a bunch of siblings and didn't really want kids either; I'd raised my sisters and brothers and that was enough for me. I love my nieces and nephew, but I didn't really want kids of my own.
Toni: We were on the same page about those two things, which were big.
Rob: It was so nice to finally meet not only my soul mate but my best friend as well.
When things get tough, how do you stay together?
Toni: We had a rough patch awhile back. And it was hard. There was a point where I thought about leaving. But I loved him too much to lose him and that was important. Sometimes things just are what they are. All you can do is just keep going and hope you can get past it. It's realizing that the choice to react to stuff is up to you. You can't change what the other person is going to do but you can change how you react.
Rob: It was hard. But we worked it out.
Toni: When I was diagnosed with rheumatoid arthritis in 2007, Rob was there for me. There were times that he literally had to carry me because I couldn't walk. Some of the medication I was on made me really mean and emotional sometimes. Now it's better, but I know it's still hard on him.
Rob: I'm not sick. So I'll carry her burden. I keep telling her just to relax, breathe. I'll take care of you. I'll always be there.
Toni: There are bad days and good days. He puts up with it.
What do the two of you do that helps make your marriage stronger?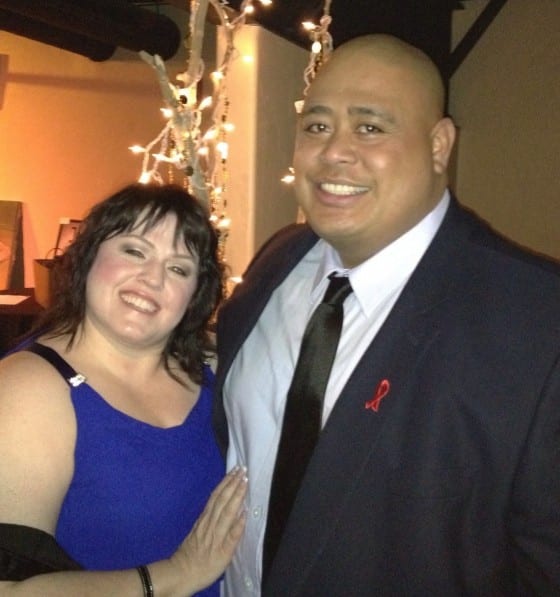 Toni: Some people try too hard to have a combined life. They forget that they're separate people. I'll tell him, "I'm going to dinner with my friends," and he's OK with that.
Rob: It's crucial. I want her to have that. It's good for her. It's good for both of us. I have some good friends that I've known since high school; we still hang out a lot.
Toni: You need to not forget who you are. If you lose yourself in the other person, if you can't separate yourself, you're doomed. We have our own friends and we have couple friends. But it's good to do things separately sometimes.
Rob: I go to the gym, hang out with my little brother, with my mom. I miss football. I played until I blew out my knee. Now I golf more and I'm more of a homebody. I like to tinker around, finish things around the house and yard.
Toni: If you're together all the time, there's nothing to talk about. You need to be apart a little.
When you disagree about something, how do you work it out?
Toni: We don't really disagree very often. Not on the really big stuff.
Rob: Sometimes if we're shopping, Toni will have these choices. And she'll say, "Which one should we get?" I say, "Get 'em both." It works!
Toni: Some couples have all their finances separated. I don't get that. One partner will ask if they can "borrow" money from the other. We don't do that—we share our finances completely.
Rob: For the most part we see eye-to-eye on finances. If we're broke, we're broke together.
Toni: When I got sick, Rob had this truck that he really loved. But it was jacked up really high and I couldn't climb into it with the arthritis. So he traded it in for an SUV that was easier for me. Now we're thinking about trading it back in for a truck.
Rob: Honestly, it doesn't matter that much to me. If it happens, it happens. If not, no big deal.
Toni: But I know how important that truck was to him. He loved it. I really want him to have one again. We care very much about what the other wants.
Rob: That's what really matters. She knows I will do anything for her. And I know she feels the same way.
Mel and Ellie Green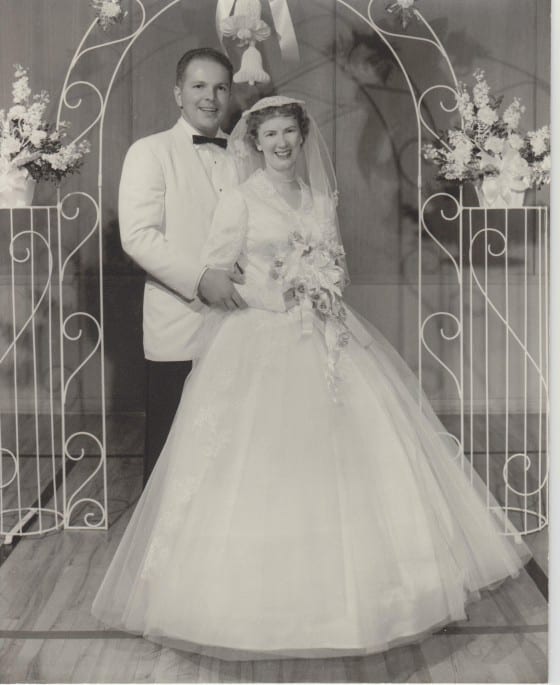 Mel and Ellie Green have been married for 56 years. They have 5 children, 24 grandchildren and 9 great-grandchildren. They built a company from the ground up and grew it to over 200 employees and 13 offices around the country. I talked to Mel about the challenges he and Ellie have faced over the years, and what he thinks are the most important factors of a happy marriage.
How did you meet? 
In 1946, in high school casually, I knew who she was. We dated once in college, but she can't remember it. A lot of time went by. Then school and missions and army and we bumped into each other on the street. And I must have been a better first date the second time around, because she went out with me again.
What did you like about Ellie?
We dated for 9 months. It wasn't a bolt of lightning kind of thing, it was more of a process we went through. There were several qualities that I loved about Ellie. We could carry on a fun discussion on a lot of subjects and that was impressive. Her objectives for the rest of her life tended to fit with mine. We liked to do things together.
How did you know that you wanted to marry her?
We had been dating for awhile, and I invited her for a weekend date. On Friday, we went to dinner and a movie. I kept her out as late as I dared— until 1:00 am.
Then I picked her up the next morning at 6:00. We didn't get a full nights' sleep and that was on purpose. I picked her up and we stopped and loaded horses into the trailer. One horse didn't want to go and it took some convincing. We went with another couple horseback riding, had a picnic and went swimming. Then we went to dinner.
Sunday morning I picked her up again and we went to church, then went with another couple and the girls made dinner.
That date allowed us to see if there were any red flags. Like generally speaking, I can be a pretty nice guy if you allow me to shower and shave… for 3-4 hours I can be pretty pleasant. But what am I like when I'm exhausted, pressured, weary? What is she like? There's a lot of that in marriage. It's not all get ready, look and be your best for 3-4 hours. That was a critical weekend, both for Ellie and me. We got to see each other under real life circumstances: lack of sleep, tired, hungry, something doesn't go the right way. It went well.
How did your marriage change when you had children?
Kirk came along after 10 months. We'd already discussed that we didn't want kids when we should've been having grandkids. Three years into our marriage we started a company from scratch. Our second child was born 3 months after we started the business. We didn't have enough money to do it but we did it. It was very stressful. I didn't have time or money. Ellie had two kids and no help and no money.
We had family night every Monday. But you also have to find time for the two of you to be able to discuss critical things. When the kids went to bed we went back and cleared calendars, discussed problems, budget. That's critical. You had to have some time when you could communicate.
We had three years that we didn't have any kind of vacation. We didn't have the time or the money. We'd go visit my folks in West Ogden. My maternal grandparents had property in Eden and we had access to that. That was a real escape valve for us. We'd just let the kids run around the river bottoms. It was just us. It still is.
How did things change when the kids were grown?
By the time the kids were gone there was a huge change in circumstance. We were able to do things with dollars which was helpful. We still do a lot of things with our kids and grandkids. They all live fairly close. We've never really had an empty nest. We've never been a long time without kids or grandkids. Our family is close, important to us. That never changed.
What else is important in a happy marriage?
On our 50th anniversary we took all of our children to Hawaii for nine days… 40 or so of them. It was lots of playing and fun. But one day we went and helped build a house for a family. Everybody worked, except the littlest kids and the moms who were caring for them. It was a nice project to remind everybody that it's not just all "sit in the shade." The lasting things in life come from helping people. You'll have more satisfaction and easier sleep at night when you help people.
What advice would you give to someone who is thinking about getting married?
I would ask, "What do you know about your prospective spouse? What have you done on dates?"  A movie isn't a good date. The only think you learn is if they like butter on their popcorn. "Have you ever been around them when they've only had 2 hours sleep? Ever seen them when they didn't feel well? What are they like under pressure?" The more things you have in common, the better your chances are.