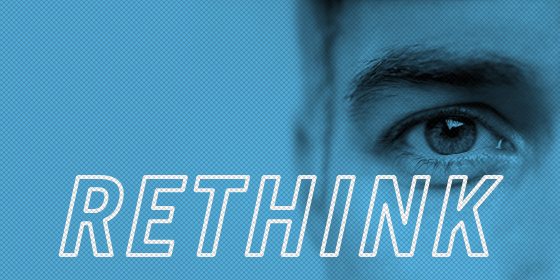 At the Sandy Chamber of Commerce Women's Business Conference last week, a panel of experts gave advice about how to get financing for a new business. The panelists (one venture capitalist, a representative from a bank, a representative from a credit union and the Deputy District Director of the Utah SBA) each came from different backgrounds, so each had slightly different perspectives. But they all agreed on one thing: the key to successful loan acquisition lies in your business plan.
Consumer loans vs. business loans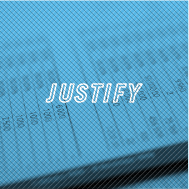 Walk into any bank or credit union with a job, a good debt/income ratio and a decent credit score and you can walk back out with a line of credit. The bank doesn't care what you plan on doing with the money, as long as you can repay it. In fact, the loan officer probably doesn't even want to hear about your spending plans. School clothes for the kids? OK. New tile for the bathroom? Uh-huh. Fund a trip to the My Little Pony convention (BronyCon) in New York? Yeah, yeah . . . take that shiny new bank Visa and get outta here already.
Business loans are a different story. The bank wants to see your decent credit score for sure. But they also want to know all the dirty details about what you're planning on doing with the money. And they want serious justification that you're worthy to receive it.
A man (or woman) with a plan . . .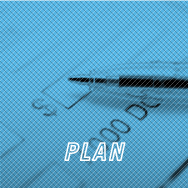 Some people show up at the bank to ask for money to fund their great new business ideas with nothing more than their social security numbers and some vague ideas for business names. This isn't going to get them far.
The thing is, the bank is in the business of loaning money to people who can pay that money back. And for your business to pay the money back, it has to make the money in the first place. So you have to be able to convince the bank that your business will make money. Somehow, just saying, "I know my idea for a combo funeral home/cupcake bakery will take off like wildfire and I'll make TONS of cash" isn't enough for the business loan officer to write you a check.
The bank wants to see a business plan. Which sounds overwhelming to most people, especially when you Google "Business plan" and look over the different sections. Phrases like, "executive summary," "market analysis" and "financial projections" might seem kind of scary. Some people present business plans as complex, formal documents that are designed to put you to sleep by page three.
There's an easier (and more fun!) way to think about writing a business plan.
Convince us. Then, convince us some more.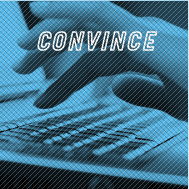 A business plan might seem scary, but there's a really simple way to think about it. The job of a business plan is simply to convince the bank that your idea is sound and that your company can make money. You need to get the bank as excited about your new idea as you are and address any concerns the bank may have about repayment. A good business plan has about eight sections, but you can think of the document overall as saying the following:
Hi, my name is Joe. I want to start a combo funeral home/cupcake bakery in this town.
There's a real need for such a business and a lot of people will be lining up for my stuff.
I'm a cool guy with lots of experience, and I've hired some other cool people to help me.
I've thought about how to sell this stuff.
I need some cash. Will you give me some?
This is how I'm going to spend the cash you give me.
This is how I'm going to pay you back.
Breaking Down the Business Plan:
1. Executive Summary – Think of this as the Cliff Notes version of your business plan. It summarizes the whole thing in a nutshell. Even though it makes up the first few pages of the plan, for now, forget about it – it's easier to write it after you've written the rest.
2. Market Analysis – This part of the plan gives the bank a quick little history lesson about your industry and the competition that exists. So you might outline the ways in which the funeral home industry serves the public, and the fact that cupcake bakeries are really popular right now. And, though you have competition from two funeral homes and a cupcake bakery, no one has thought to merge the two. Very convincing.
This section should also address your target market (people who've lost a family member and want to serve or eat cupcakes), how many of those people need your services and what percentage of the target market you think you can gain.
3. Company Description – This is the part of the business plan that allows you to really pull out all the stops and go into full-press convincing mode. First, outline the problem that your business will solve. Perhaps grieving family members really need the comfort of a good cupcake. Then, discuss the fact that this problem is seriously overlooked in the funeral industry. Then, outline how your business will solve that problem. Make sure to list all of your competitive advantages (you'll have the best location, most dedicated staff, highest-quality cupcake ingredients, etc.).
4. Organization and Management – Tell the bank who you'll have to help you run the company. Give your future employees cool titles that will make you sound really legit, like "Vice President of Acquisitions" (aka the guy who goes to Office Depot to pick up supplies). This is kind of a "resume" section – you'll want to highlight the experience and knowledge of both you and any employees you've already hired. This tells the bank that you know what you're doing.
5. Marketing and Sales – Yet another section to convince the bank that you're a good risk. In this section, tell them who you're going to sell to, how you're going to advertise and how much you anticipate charging for your product.
6. Service or Product Line – Lay out the details of the thing(s) you're selling. For instance, your cupcakes will come in 12 flavors and your funeral services will include casket sales, embalming, cremation and graveside services. List each of these and provide specific details. Remember, you want to portray all these goods and services in the best possible light—convince the bank that the stuff you'll be selling is desirable, marketable and really cool.
7. Funding Request – This section says, "Show me the money!" You've already done a whole lot of convincing, so by the time the loan officer gets to this section, she should already be excited about your new venture and ready to write out a check. Tell the bank how much cash you need right now, how much you anticipate needing in the future and where the money will go. You'll need to be specific – writing "AAA Mortgage and Cupcakes needs $150,000 to get our business started" doesn't cut it.
8. Financial Projections – You asked for the cash, now back to the convincing. Tell the bank how you're going to pay the money back. Make some conservative estimates about potential monthly or quarterly sales and expenditures for the first year. Then outline yearly estimates for the following four years. These are just estimates, but it's important that the figures you give here match the amount of money you've asked for.
Need Some More Help?
The Small Business Administration has a full tutorial on writing a convincing business plan: http://www.sba.gov/category/navigation-structure/starting-managing-business/starting-business/how-write-business-plan