Today's post was written by Monnica Manuel. Monnica is a business blogger, corporate trainer and sales consultant with a passion for helping businesses and organizations achieve success in their daily operations.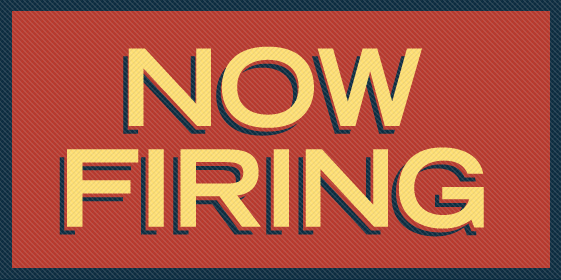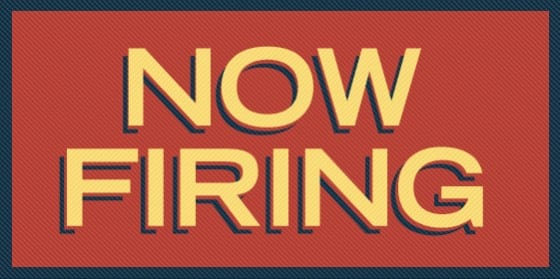 If you've ever had to handle a "separation" for an organization, or had to be the one to make the decision to separate from someone, then you know that it can be an unpleasant experience and is not to be taken lightly. Even if you haven't been there before, in a professional setting, you may have experienced it on a personal level. The reality is that this can actually be a healthy process despite it's discomfort if it's done at the right time and for the right reasons.
When to Fire
First, let's talk about when you should consider firing someone. Timing can sometimes be dictated by your employer's choice to down-size or "right-size," and as a manager, these circumstances may not be within your control. Aside from this, I personally believe that the right time to "let someone go" is after two things have taken place:
You can honestly say to yourself that you have done everything that you can, within reason and precedence, to provide guidance, tools and opportunity for desired change. This means that you have been transparent and communicative about what your expectations are for their position and where they are in relation to them. This process should be documented, and ideally, signed off progressively by the employee. They should understand that your desire is to help them meet the expectations of their position and that their employment is certainly conditional, based on their ability to meet these expectations.
You come to the realization that the employee is either unable or unwilling to meet the expectations of the position. Whether they are willing to admit this out loud or not, the expectation defining process will help them understand the ultimate decision to "part ways."
The Hard Part
Now let's talk about how to handle the actual meeting. The objective of the meeting is to end up with a separation that protects the dignity of the employee and the interests of the organization.  You want to make sure that there is nothing said or done here that is likely to bring backlash on the organization. While the employee may not leave that day hopeful about their prospects for what's next, they should be able to look back and realize that they have been treated fairly and ultimately know that this experience opens the door for better opportunities. Every situation is different, but here are some tips for accomplishing this.
Have an HR representative present and make sure that you have coordinated ahead of time on documentation and exit plans.
Extra words are not helpful. Extra time is painful. Make this short and to the point, but allow for questions.
Be sure that your your decision, that has been based upon objective and fair standards of measurement, are presented that way. Perception is reality to the employee and it is important that you manage that perception. Succinctly lay out the performance-based facts that lead to this decision so that the employee knows that there were no factors related to any protected classification. Check out this link for more information on types of discrimination: http://www.eeoc.gov/laws/types/index.cfm.
If the separation is a result of a terminable offense and not progressive discipline, then simply quote company policy, present in writing the details of the offense along with any investigation on the matter and tell them that the company has decided to end its employment agreement. Ask them if they have any questions. Shake their hand and tell them to contact an HR representative with any further questions. Have a prearranged plan for a graceful, immediate exit from the premises.
Bottom line, the bigger picture here is that this is about stewardship of your internal and external relationships. Through consistent communication and management of expectations and performance, you will be better prepared to handle the difficult times. When you're confident in the basis for your decision-making process and the thoroughness of your communications, you can sleep well at night, knowing that your organizational management will bear scrutiny.

Monnica Manuel is a business blogger and teacher/trainer of corporate communications. Before entering the field of consulting, she was a top performer with Xerox and has since led various sales organizations through growth and change.  Monnica's success lies in her ability to not just teach a skill, but rather to communicate a principle behind the skill, leading to lasting change and sustainable success. Learn more about Monnica at www.NothingKnew.org