After Catherine's Tour de Utah last week in search of a worthy Best Darn Yard Sale Sign winner, I didn't have high expectations going into today. To my surprise, yard sellers were out in full force today and there were a lot of quality sign designs. It was interesting to note the sign competitions going on since a lot of sales where in the same neighborhoods. This made the need for good signage all the more important. Some rose to the occasion and well, some didn't.
We got quite a chuckle out of the sign below. We assumed that whoever put the sign out must have decided to partake in the box's contents the night before. Note to future yard sellers, Tequila and signs don't mix.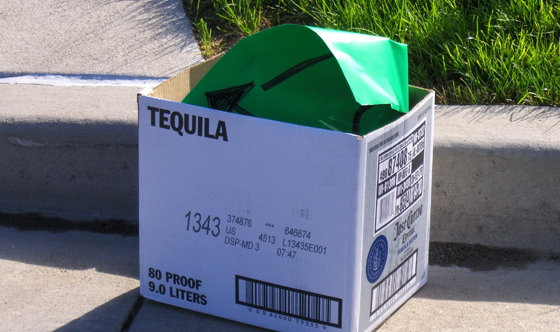 As I said, there were a lot of competing signs this morning. As you can see in the image below, the larger sign with well written letters and arrows easily makes the small white sign irrelevant.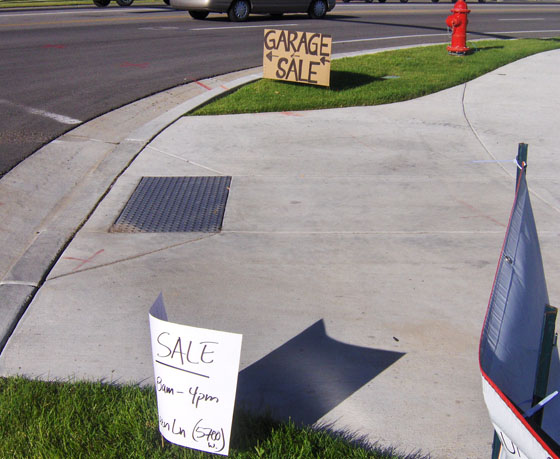 We found some other very decent signs, including one made of corrugated plastic (just like what we offer at Signs.com). The reason these two below didn't win this week's award is because they tried to put too much info on the sign. When creating yard sale signs, keep it simple! The words Yard (or Garage) Sale and an arrow. Having your address is fine, but many times, the print is too small and you don't want people driving, trying to use Google Maps to find your house. Instead, use arrows to point the way.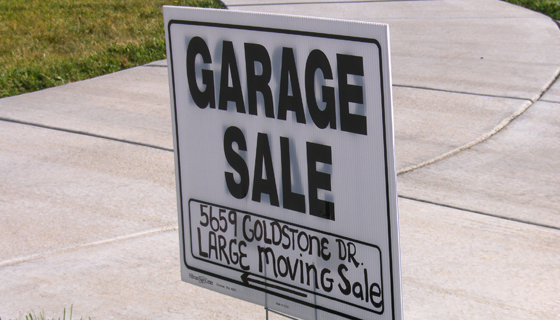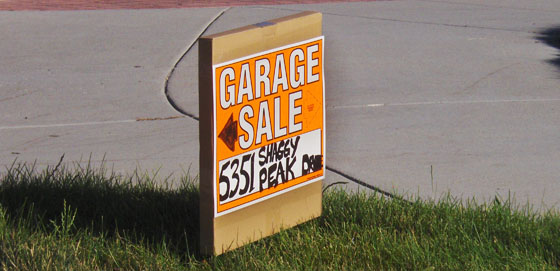 We finally came across what we thought was the perfect yard sale sign. It was made of sturdy corrugated plastic with Yard Sale in large, legible type and arrows to point the way. The best part was, they placed the signs at every turn so you knew exactly where you were going.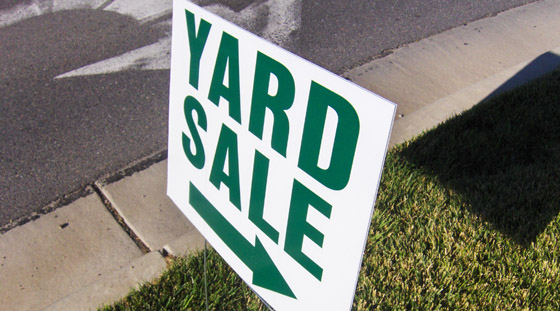 This week's winner comes courtesy of Michelle and McKenzie of Riverton. They did a great job with their signs and are our worthy winners of this week's Best Darn Yard Sale Sign contest. Congrats guys, hope you had a successful day!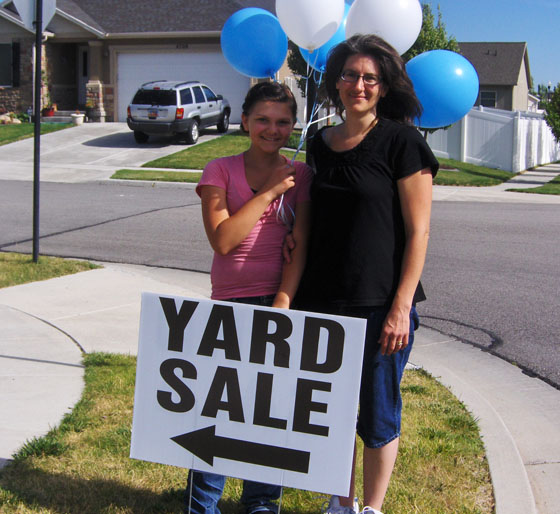 Bonus: When in doubt, drape your car with a giant sheet for your yard sale sign! You will definitely get some traffic (or get your car towed).