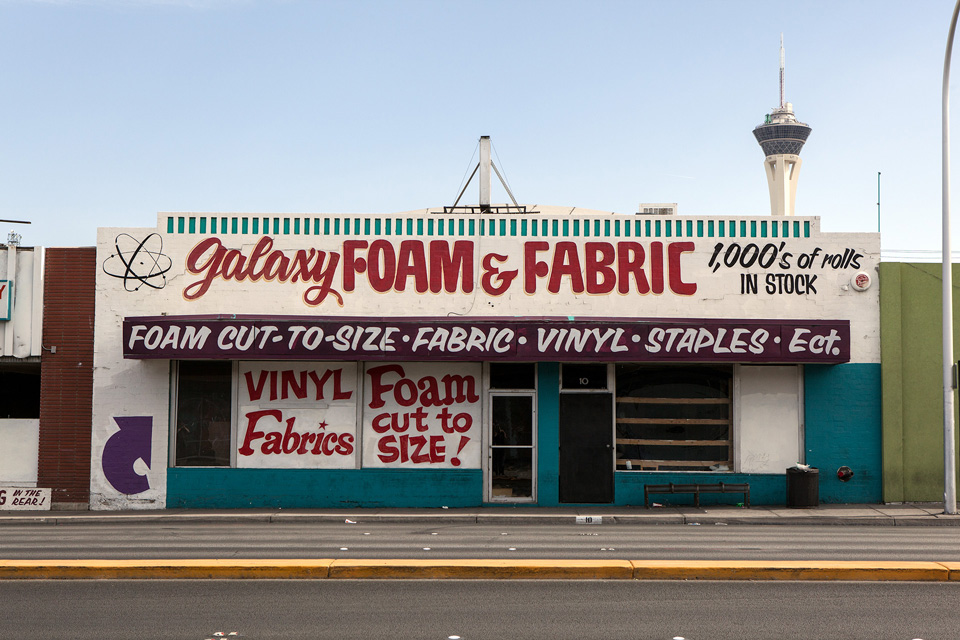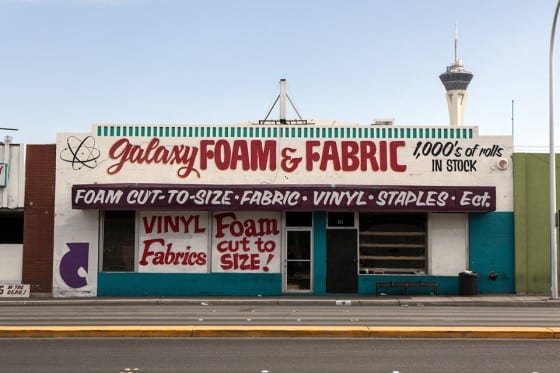 Update: 4/22/2013: While I was attending the 2013 International Sign Association's Sign Expo in Las Vegas a couple weeks ago, I had the privilege of sitting down with Bryan over lunch to discuss the latest happenings with the Vegas Vernacular. It had been about 6 months since our first interview and I wanted to get an update on the organization, what they are currently working on and what's next……oh and to get my print of the Desert Moon Motel I ordered!
Although I loved meeting Bryan at the art exhibit back in September of 2012, this time around was even better. We went to an incredible little place to eat, called EAT, in old downtown and just talked signage. It was the first time I had ever just walked around that area and it really gave me an appreciation for what Bryan and his team are trying to document. Once you get away from the Strip, you realize that a whole other world exists. Just walking and driving down Freemont Street – away from the tourist traps – you quickly realize what Vegas was truly about. It's not about the massive Casinos. It's about the hundreds of family owned motels and businesses that lined the streets. Each one with a unique story. Each one on the verge of disappearing.
Although they have accumulated around 50,000 images, there is still more to be done. Much of their current projects are based on immediate necessity. Not only are the smaller motels and building being closed down, they are being torn down. Bryan said that just knowing what properties are next is difficult. Then trying to get in to photograph them can be an even bigger challenge.
But, aside from the constant need to document the signs, Bryan and his team are right in the middle of creating a platform to catalog and display the images. The best part of the platform, they want to make it available to other organizations, in other cities, to allow them to accomplish the same goal as the Vegas Vernacular. A national platform for all to use as inspiration and education. They have also spent some time trying to track down the artists, like "King" Richard Harris, who actually created the hand painted signage. Their personal stories are as much a part of the dialogue as the signs they created!
For the most part, things continue at breakneck speed for the Vegas Vernacular and the ever changing landscape of Las Vegas sure keeps Bryan on his toes. Let's just hope he is quick enough to document it before it's gone!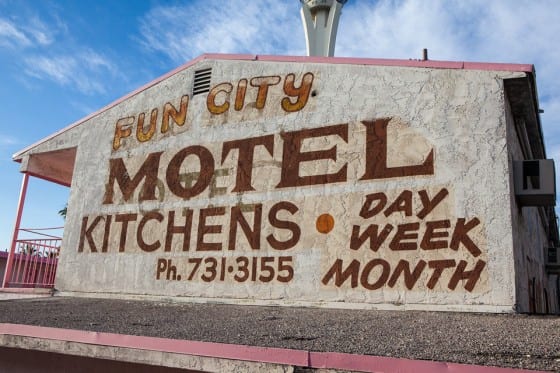 The Past and Present
Las Vegas is a town of perpetual change, a whirlwind of redefinement, as the city continually seeks to appeal to the honeymooners from Iowa, the "holidayers" from jolly 'ol England and the Asian high rollers. It is a town with an uncertain future, but an even  more uncertain past.
Like so many of our cities here in America, the past is fading away. The corner drug stores are mostly gone. The barber shops, where older generations told stories of bygone eras, have seemingly been replaced. The hand-crafted signs that we passed for years and took for granted are being torn down.
Some will say, "Such is life." The old must make way for the new. I was in Las Vegas recently for the Specialty Graphic Imaging Association's (SGIA) global expo. Nowhere on earth is the notion of new and improved technology in signage more evident: Printers the size of apartments; materials of all shapes, sizes and colors; every new technology you can image in the sign industry all under one massive roof.
The Vegas Vernacular
But tucked away in a part of the city between old downtown and the gargantuan hotels of the strip sits a pop-up art exhibition that aims to educate and just maybe protect some of the incredible signs that are disappearing right before our eyes in Las Vegas. Bryan McCormick, along with Mark Johnson, and Geoffrey Ellis, founded The Vegas Vernacular Project only 6 months ago and launched their pop-up exhibit even faster.
What started as a form of urban archaeology quickly turned into a passionate rallying cry that went out to the local communities to appreciate the beautiful hand-painted signs of Vegas. The goal was to photograph, document and share these signs while they were "alive" rather than an In Memoriam to them when they are gone.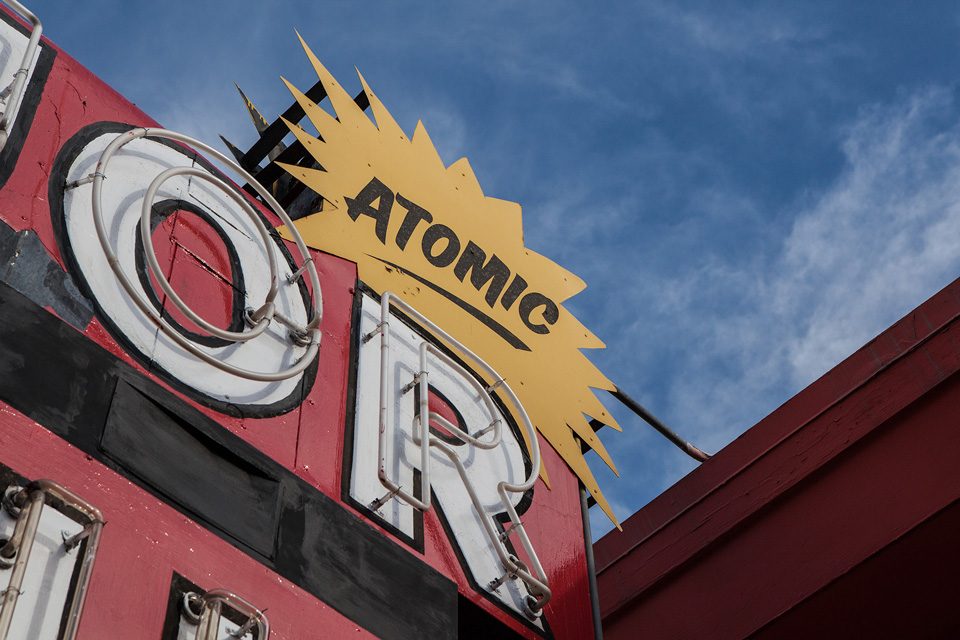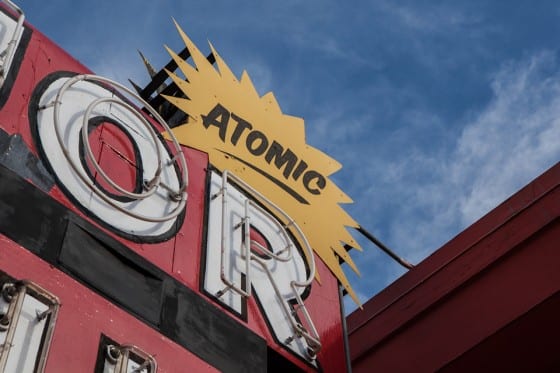 According to Bryan, "Downtown is the locus of redevelopment in Las Vegas. Unfortunately, that is where a lot of these old signs exist." With The Vegas Vernacular Project, they hope this art show becomes a catalyst for educating the community and a beacon for legislative change. Evidently, the odds of getting protection for a commercial building in Vegas is worse than getting a royal flush at the Bellagio. But that hasn't stopped Bryan and his team from trying. In fact, because of the show, many local politicians have taken notice of the grassroots movement.
As far as the exhibit goes (it is actually housed in 3 locations), the images primarily focus on commercial signs and buildings. Bryan was quick to point out, "These aren't fine art, they actually served a purpose." That point becomes abundantly clear when you look at one of the walls in the gallery that displays close to 50 hand-painted ampersand symbols. Bryan told me, "It was amazing to see, as we canvassed the city, that certain themes and elements kept showing up. The ampersand seemed to be everywhere, especially in older and lower income areas of Vegas. It was like each store sold "X" & "Y". When the ownership of the store changed, they just changed it to "A" & "B", leaving the ampersand there with only a fresh coat of paint. The layers of paint were remarkable." And these aren't your everyday "&" either. They are beautiful examples of typography that just don't exist in today's digital world.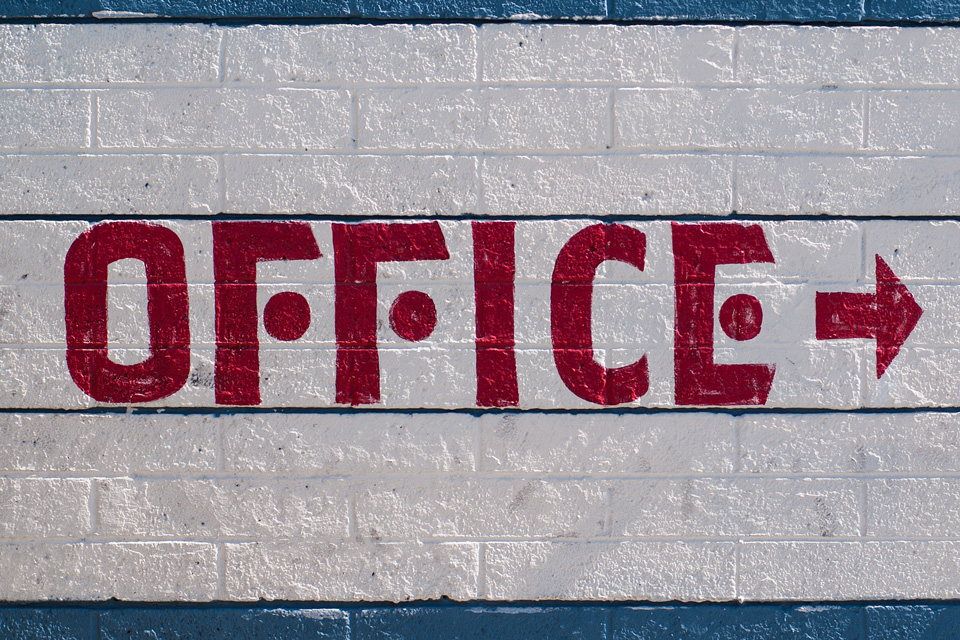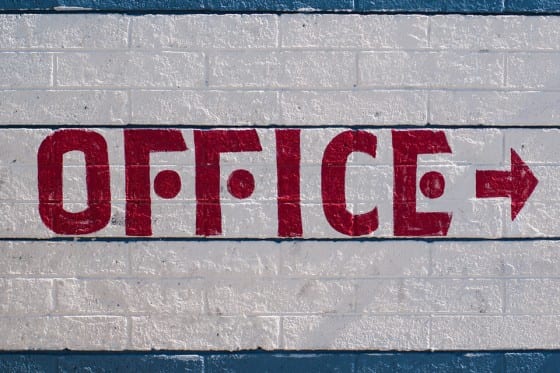 Besides protection, the one thing that concerns Bryan the most is the lack of knowledge being passed on to current and future generations. Once upon a time, an apprentice would take 10 years to become a sign painter. According to Bryan, "Half of those 10 years were spent digging post holes before the master would begin to let the apprentice handle a brush." And it is their work that Bryan and his team are desperate to preserve.
The Future
So where does The Vegas Vernacular Project go from here? Ultimately all of their images will be cataloged online, available to the public through a creative commons license to view, use and hopefully draw inspiration from. If that sounds like a huge project, it is. That is why they plan on creating an online community where locals can share their own images, both new and old, for the world to enjoy.
Bryan knows they can't save every sign – as evident by the last commercial sign that Betty Willis (she designed the famous Welcome to Las Vegas sign) designed was recently scheduled to be torn down. The image of the Blue Angel sign atop the Buxom Motel hangs on a wall dedicated to "gone, but not forgotten."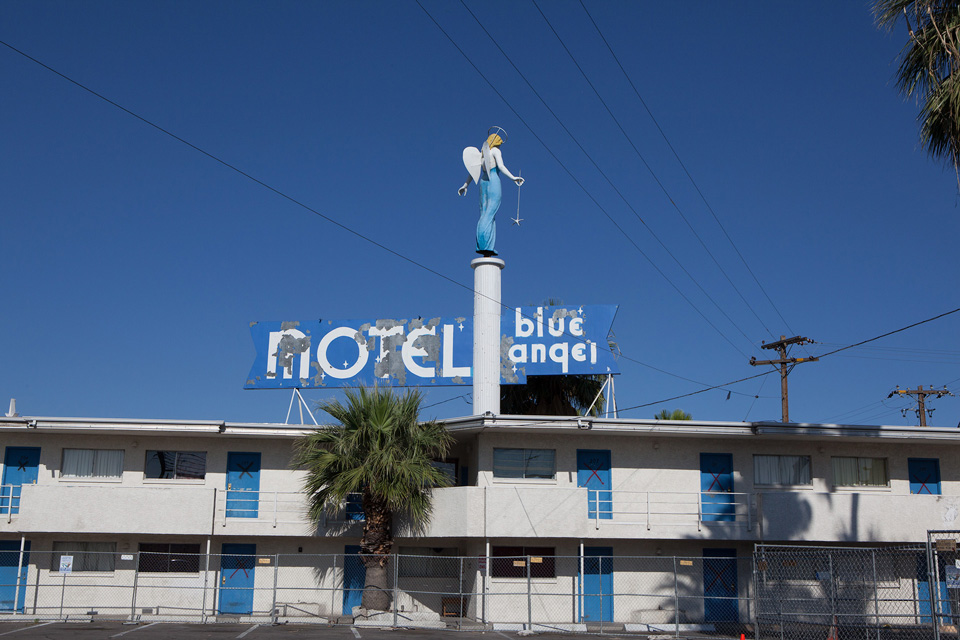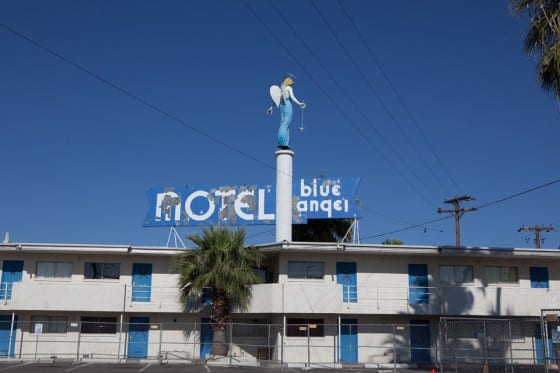 Some of the signs might be gone, but that hasn't slowed Bryan and his team down. "It is a labor of love at this point," says Bryan. How much does he love it? Well, enough to convince me purchase one of the prints from show!