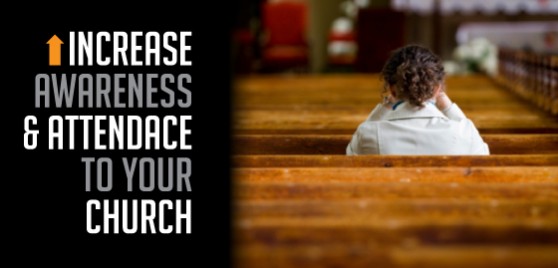 Churchgoers are now considered a minority in the United States. More and more people are giving other things — sleeping in, going to sporting events, shopping, etc. — priority over attending their church service.
The Barna Group did some research on the subject and from their 2014 tracking data found that overall church attendance has dropped from 43 percent in 2004 to 36 percent today. They also discovered the percentage of people who hadn't attended any type of church activity in the past six months (from when they conducted their survey) went from one-third to about two-fifths in the last decade. The biggest decline is with those nicknamed the Millennials, or people 30 years old and younger. Fifty percent of Millennials said they hadn't attended church or a church function in the last six months and only two in 10 said they believed church attendance is important.

This is a hard thing for church leaders to see happening. No church leader wants to watch members fall away from their church or see their attendance numbers drop. Even though this attendance decline seems to be a trend, there are ways to combat it and ways to increase the awareness of and attendance to church services, meeting times and other activities.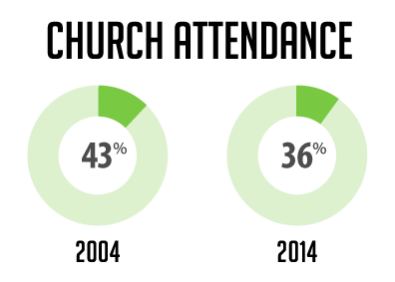 Ways to Increase Church Attendance
One way to increase awareness and your attendance numbers is with signage. Churches have weekly meetings and services, as well as weekly youth and young adult activities, that permanent signage can be used for promotion and as a reminder. It also doesn't hurt to have a permanent reminder for your congregation or a permanent way of announcing to new members, visitors or passersby that your Sunday School meeting time is every Sunday at 10 a.m. or you have a youth activity at the church every Wednesday at 7 p.m. or your church's choir practice is every Sunday at 9 a.m. If people can clearly see and read on your permanent exterior signage about service, meeting and activity times, then they are more likely to attend.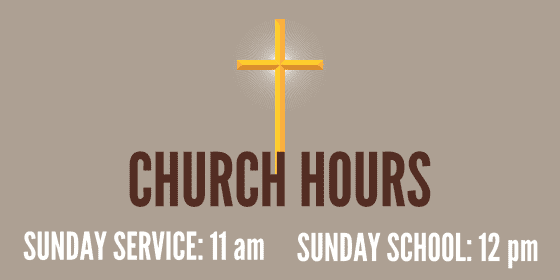 Permanent signs can also be placed throughout the interior of your church, especially if your building is rather large, for directional purposes. While directional signs or signs labeling certain rooms aren't really necessary for long-standing members, these types of signs are great for new members or anyone visiting your church. Good church directional signs can show where the exit doors are or indicate where the congregation meets for the main meeting. Directional signs could also be placed outdoors to direct people to your building if your church isn't clearly visible or if it's off a main road a little ways. Signs can be used as room labels to indicate the restrooms or to differentiate among the classrooms. These signs can be useful to visitors, as well as long-standing members who use them to help direct new members or visitors to certain areas or rooms inside the church. Additionally, special or specific church groups, meetings or classes can be promoted internally just as well as they can be externally. This way those inside the building also are reminded of upcoming events – whether they are one time or recurring.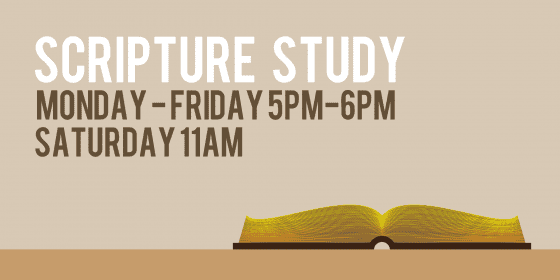 You can use various types of signs for any of your church's signage exterior or interior needs.
A good permanent sign material is aluminum. It's great for directional signs, and the best thing about aluminum is it's one of the only metals that doesn't rust. Aluminum is also flexible in it's usages as it can be hung using chains and drilled holes or mounted to rigid surfaces or existing sign mounts or posts.
Acrylic signs are another good option for indoor or outdoor use. Outdoors they create professional signage for building fronts or entrance ways. They also act as the "rigid" part of back lit signs in many cases. Interior usages can include reception areas, entrances and even room number or office name plaques mounted to walls.
An eco-friendly and recyclable sign material your church could use is rigid plastic. Rigid plastic signs offer many of the same advantages as aluminum and acrylic but have some "bend to them" and are less expensive. Though they can also be mounted in a variety of ways and be used both inside and out.
A final signage option used for interior and exterior purposes, but is more used for exterior signage, is Dibond. Dibond is essentially a reinforced aluminum that is extremely durable and strong. This durability and increased thickness comes at a cost but if church pastors or administrators are looking for long lasting exterior signage dibond is an excellent choice.
Using any of these materials would ensure you have sturdy and dependable church signs for the building itself and the premises for many years to come.
But signs aren't your only option. There are numerous ways to increase church attendance (downloadable PDF!) that church leaders and members of their congregation can do.
Ways to increase church attendance:
Remind the congregation attendance is important.

Give callings or ministry roles to congregation members.

Assign a member or two to keep record of attendance and to monitor it.

Encourage the congregation to visit and/or reach out to those less active and to invite others to attend services and activities.

Personally call or visit people to show you care and want them to attend church.

Chat with new members and visitors first after the service, instead of family and friends you already know. This helps them feel welcomed and comfortable with you and your church.

Place greeters at the entrance doors and/or in the parking lot.

Be flexible with worship times to work around people's work schedules and/or have a second worship site.

Get and maintain a website. Make sure it's user friendly and works on computers and mobile devices. Be sure to clearly show your meeting times, contact information and a map of where your church is located.

Take care of the inside and outside of your building and its landscape.
Church leaders have numerous ways to bring up and maintain their attendance numbers, as well as some things to extend to their congregation members to do. Of course these aren't the only things that can be done, but they are very effective ways of increasing awareness and attendance.
By 2050, it's predicted the population of those attending church will be about half of what it was in 1990, a drop from 20.4 percent to 11.7 percent. To keep your church out of that percentage drop, use permanent signage and follow these other simple ways to increase awareness of your church and attendance of your church members.