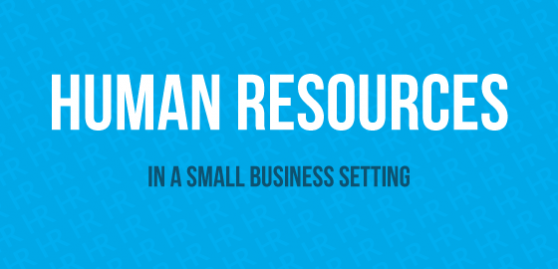 Human resources, or HR as it's more commonly known, is a term used a lot with companies. So, what exactly is human resources and what does human resources do? HR describes the people who work for a company, and it's also the term for a business' department that's responsible for employee relations.
HR Responsibilities and Duties
A company's HR department has a number of functions and responsibilities. Human resources hires new employees, trains new employees, manages current employees, handles the process for outgoing employees and oversees employees' benefits and compensation packages. They also take care of the employee handbook and deal with all things legal, making sure the company complies with government regulations.
Another function of the human resources department is ensuring the work environment is an enjoyable one for the employer and its employees. They may select the employee of the month or put together holiday parties or provide friendly competitions among employees to boost morale. By doing these types of things, HR makes the work environment a place employees want to be, which improves production for the business.
HR in Small Businesses
As a small business owner, you may be thinking you don't need an HR department or even just one employee who does your HR work. You think that you can take on the tasks of being the small business owner and the HR department. And maybe you can. Some small business owners have taken on both roles and have said that it works for them and their company. But you have to remember, being an entrepreneur and a small business owner is a lot in and of itself. Your plate is already full, and there's no reason to take on more than you can and should handle. Doing this is likely going to cause more stress in your work and home life than necessary.
Human resources is an integral part of a company, no matter how big or small the company might be. And even though you might think your business is too small to worry about someone handling the HR role, eventually your business will grow and that role will need to be filled.
If you don't think you have the staff or the budget to properly handle all the details of human resources, then another option you have is outsourcing your HR needs.
There are customarily four categories HR outsourcing services fall into — PEOs, BPOs, ASPs and e-services.
Professional Employer Organization
A PEO takes full responsibility of your HR needs. You select a provider to become your HR management and administrator of benefits. They also become a co-employer of your employees because you're giving them the responsibility of all legal rights to your workers. A PEO basically becomes your partner, as you're now sharing responsibilities with them.
Business Process Outsourcing
A BPO is the process of outsourcing your business activities to a third-party source. It's a pretty broad term because it involves all fields that a small business owner might consider insignificant to the primary business strategy. At first, most businesses used BPOs for payroll, but now it takes on more functions, such as human resources. BPOs like to involve the latest technology to improve processes and results for your company. A BPO may be the better choice over a PEO for your business because they're generally less expensive and allow you to pick and choose what HR needs you need them to handle, whereas PEOs take over all HR responsibilities.
Application Service Providers
An ASP is a third-party individual that hosts and distributes software-based services from a central data center. The software packages you can use from them can be custom-built for your HR needs or you can use an already existing package. There are five ASP subcategories, but the ones a small business owner would be interested in are local/regional ASPs, specialist ASPs or volume business ASPs.
E-services
E-services are just electronic services. They use web-based technology to meet your HR needs, such as payroll administration and employee benefits. ASPs and BPOs are sometimes referred to as e-services.
Some of these services and companies allow you to pick and choose what functions you want them to oversee, while others require you to let them handle all your human resource functions. The number of employees and budget you have will most likely play a major role in your choice of service. It's important that you do your research to know which type of service and which firm within that service is the best choice for you and your small business.
It wouldn't be a bad idea to get the opinion of your employees, or at least some of them, since HR's biggest role is handling all there is with employees. Your employees want to know you're looking out for their best interests.
A business needs its human resources, so whether you decide to go in-house or outsource, it doesn't matter as long as you have it. You, your employees and your business will greatly benefit from it.