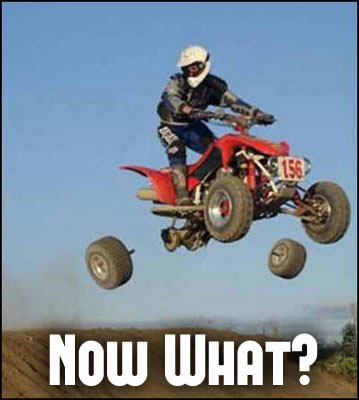 Your restaurant is fabulous. Your menu includes gourmet offerings prepared by your "world-class" chef. The decor is classy and upscale and the ambiance is quiet and romantic. Your wait staff is knowledgeable and professional. All in all, an impressive dining experience. And most of your customers come in, eat and leave satisfied. You figure that if you just do everything perfectly, they'll continue to be impressed, right? Maybe. But the odds that you'll be perfect 100% of the time are pretty slim. Not to worry, though . . . perfection is not the best way to impress your customers.
A Bad Day at a Good Business
A couple celebrating their 25th anniversary comes in for dinner. They've heard that the roasted duck (your specialty) is to die for. But you're out of duck, so they have to settle for the herbed chicken. Midway through the appetizer, your new busboy drops a full tray of glasses, startling the couple out of their romantic reverie. Meanwhile in the kitchen, your world-class chef makes a snide comment about the waiter's faux French accent and the two of them engage in a heated exchange while the couple's dinner grows cold in the pick-up window. Unaware of these happenings, you stop by the table to say hello and see how the guests are enjoying their dinner. The husband proceeds to give you an earful about the horrible service, the noisy atmosphere and the cold food.
Turning Mistakes into Opportunities
You might think that the scenario above is the worst possible thing that can happen to your business in that moment. But it can actually be the best possible way to impress your customers. If this scenario happened, how could you make it right? For starters, you'd listen to the complaints and acknowledge that you screwed up. Then you'd ask your customers how you can make it up to them. A bottle of wine on the house? Free dessert? New meals brought out by the world-class chef himself? Whatever it takes . . . turn the mistakes into opportunity.
The Best Story
Which makes the best story: "We came, ate and had a nice dinner" or, "Everything went wrong – it was noisy, they were out of duck, the food was cold . . . but then the owner brought us a wonderful bottle of wine, the chef delivered new meals to our table and we got free dessert?"
When things don't go well and you take the opportunity to impress the customer with your willingness to make it right, you are creating a story that's much more vivid than if you'd done everything right in the first place. And the story of how you went out of your way to make them happy is likely to be shared with friends.
Grace Under Pressure
Anyone can show grace and class when things are going well. But how do you handle stressful times when things go wrong? Make sure you have a contingency plan (or two) to handle bad situations and turn them around to your benefit. While you don't want to make mistakes on purpose, fixing your errors with superior service will impress your customers even more than perfection.