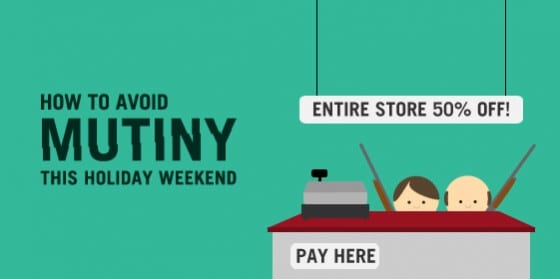 Ever heard of the Mutiny on the Bounty? Sailors on the HS Bounty were tired of swabbing the decks and working long hours on a boring ship. So they mutinied, burned the ship and set up housekeeping in nearby Tahiti.
We're not talking here about mutiny on the high seas— we're talking about mutinous store employees. And the stakes are much higher. Black Friday weekend is a billion dollar business for the retail industry; store owners eagerly await the hordes of shoppers and large sales numbers that will bring the year's profits higher. But while owners love these four biggest shopping days of the year, employees dread Black Friday weekend.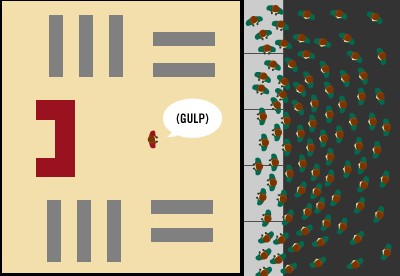 Your employees are spending long hours in your store this weekend, working harder than any other time during the year. They're waking up and driving in the cold, dark, wee hours of the morning to open your store at some ungodly hour. They're on their feet all day, dealing with large crowds, cranky people, messy aisles and shelves that need constant re-stocking. Meanwhile, their family members are at home, sleeping in, eating leftover pie and watching football.
Insurrection and Mutiny
With the dread of the day hanging over them, some employees may choose an option other than showing up to work: calling in. Or worse, quitting. The worst case scenario: they stage an insurrection, mutiny, and none (or very few) of them show up at 4:00 a.m. to get the store ready for the Black Friday door busters. What's to keep your employees  from mutiny that morning?
The threat of losing a job might give some people pause. In some places, perhaps there are no retail jobs to be found. But a recent check on several online job boards found that there were tons of minimum-wage retail jobs available in many cities all over the country.
Instead of threatening employees with job loss if they don't show up on Black Friday, make sure that they feel like they're an integral part of the team that values their contributions. Here are a few specific ways to make Black Friday a little less horrible for your employees and help ensure that you won't suffer the worst case Black Friday scenario.
Ask for feedback and ideas.
Before the big weekend, call a meeting with your employees and ask them to help you brainstorm ideas to make things go smoothly. They're the ones who are out there with your customers every day; they might have some insights you haven't thought about. Everyone will feel more involved and valued when you approach the event as a team.
Plan for mayhem.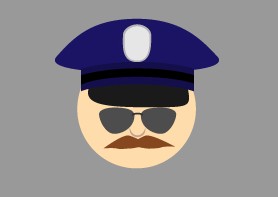 Shoppers get excited about your door buster deals. Sometimes they actually bust the doors down! Plan ahead for Black Friday. Install ropes to keep shoppers in orderly lines. Hire plenty of security to keep your employees (and shoppers!) safe. In past years, employees have actually been killed or injured during during the opening rush on Black Friday. No employee should ever be in danger while working retail.
Remember that the customer isn't always right.
Shopping during the big weekend is stressful for customers. Sometimes they forget to be polite, civilized humans and turn into shopperzillas. Your employees shouldn't take outright abuse from customers. Make sure you're there to handle tough situations and let security personnel deal with people who get out of control.
Schedule plenty of breaks.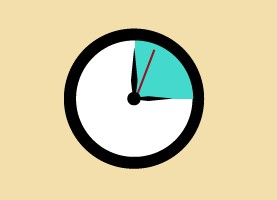 Yes, you're only legally required to provide those two fifteen minute breaks and a lunch. But this weekend your employees are going above and beyond. Allow for some extra breaks so that they can relax in a quiet area, free of crazed consumers. This requires a lot of attention to your schedule, but it's well worth it; employees will come back onto the sales floor refreshed and ready to serve the hordes for another few hours.
Provide treats.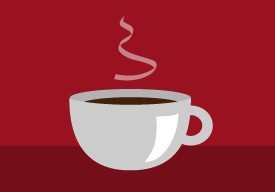 While they're working at your store, your employees' relatives are at home, finishing off the last of the pies and eating all the leftover turkey. Bring in some treats for the breakroom. Go with the Thanksgiving theme and pick up some pumpkin and pecan pies or pumpkin cookies. Go out to your local coffee shop and pick up some lattes and hot chocolate. It's nice to have something yummy waiting… and your employees could probably really use the caffeine and sugar.
Make it a day of fun, games and gifts.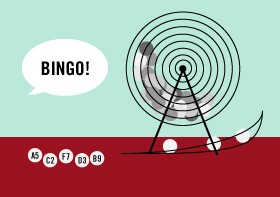 Lighten up a little and have some fun. Hold a contest to see which employee can project the amount of sales for the day, or the number of customers served and award prizes to those who come closest. Play Breakroom Bingo.  Playing games makes employees feel like they're part of a team, and also gives them a chance to have a little fun in the middle of a stressful day. In addition to providing prizes for games, give employees a little surprise gift during the day. Free movie tickets, music, books or DVDs or even just a gift card can really mean a lot. The presentation is important, too. Don't just shove a DVD at your stressed cashier; wrap it up and make it look special.
Money talks.
Consider paying employees extra during this weekend. Giving financial incentives shows that you recognize the sacrifices your team is making during these stressful four days. Extra pay also minimizes the number of employees calling in at the last minute, which makes the day more stressful for those who show up and work short-staffed.
Say "Thank You!"

Sometimes simply saying, "Thank you" is the one thing we forget. Of course, you're stressed and exhausted, but don't forget to tell your employees that you notice how hard they're working. Create a large "Thanks for Your Efforts This Weekend" banner for the breakroom. It's a great way to publicly thank everyone and looks nice installed right over the table full of treats (see "Provide Treats" above!). A little bit of recognition goes a long way.
Give employees the power to take action.
Empower your employees by giving them the ability to solve customers' issues themselves. If they constantly need manager approval for returns, long lines form and customers get even grouchier. Instead, give everyone at least limited power to make decisions this weekend.
This year, avoid a mutiny on Black Friday. Involve your employees in the planning phase, provide lots of treats and rewards and give incentives. And with any luck, you'll avoid mutiny and sail smoothly through the holiday weekend.