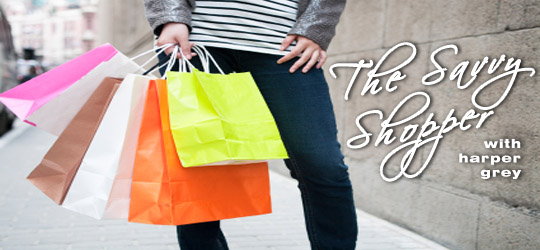 No one's perfect. Not even me (though I'm sure my husband and kids would disagree). Since businesses are run by people, it only stands to reason that they aren't going to be perfect all the time. Mistakes happen. What matters is how you deal with your mistakes. The famous author James Joyce said, "Mistakes are the portal of discovery." Look at your mistakes as an opportunity to shine . . . show your customers that you can overcome mistakes and step up to fix them.
One company's mistake
My husband decided to replace the front shocks on his car. He's a handy guy and he has a great sense of accomplishment when he does something himself instead of hiring someone who knows a lot about cars. In addition to this pioneer spirit of DIY, hubby likes to order parts online to save even more money. So for his project he ordered a set of shocks from a little company somewhere in the Midwest.
The package arrived promptly and my husband got to work jacking up the car, taking off the wheels, removing the old shocks and scattering the garage floor with various bits and pieces. Then he opened the package, only to find that the company had sent two right-side shocks.
It was the Sunday before Memorial Day, so when he called the company no one answered. He wrote a quick email, detailing the problem and requesting that the company send out a left-side shock as soon as possible (really, really soon, since the car was all torn apart).
Two hours later, the phone rang. It was the owner of the auto parts shop. He had checked his email (even though it was Sunday on a holiday weekend). He apologized profusely. He had checked on the order and determined that he had made the mistake himself. He took full responsibility for the error and wanted to make things right. Unfortunately, due to the holiday, the soonest he could get the right part out was Tuesday, which meant that even if he sent it overnight, we wouldn't get it until Wednesday.
It wasn't the best situation. Our car was torn apart and not drivable without the correct part. But the owner of the parts store was genuinely apologetic and we understood that sometimes mistakes happen. The owner did ship the part out on Tuesday and we had it on Wednesday morning, as promised. The owner called on Wednesday to make sure that we had received the part and that it was the right one.
For my husband, the biggest factor was the way in which the owner handled his mistake. He admitted the mistake and didn't try to make excuses. He apologized and made it right to the best of his ability. And my husband was impressed that the store owner called him personally on a holiday weekend to discuss the issue. Since our second car is a real junker, I'm sure my husband will be ordering parts from that store again (and again . . . and again . . . ).
A different story
Unfortunately, business owners don't always handle their mistakes gracefully. I recently called a carpet cleaning business and scheduled a day to have the rugs shampooed. I made an appointment for a Wednesday morning at 10:00 am and received a confirmation email from the company a few minutes later. Having my carpet cleaned meant rearranging my schedule and sticking around the house all morning while the cleaners worked. An inconvenience, but worth it in order to have clean carpet.
I woke up early on Wednesday morning and cleared out all the small furniture from the rooms that were to be cleaned. I vacuumed the carpets. Then I waited for the cleaners to arrive. And waited. And waited. Finally, at 11:00, I called the company and spoke to the owner, who told me that she didn't see any appointment for me. I reminded her that we had spoken only days before and that I had a confirmation email. That's when things started to get ugly.
"If you're not in the book, then you don't have an appointment," she snapped. "But I have your confirmation email right here. It says today's date at 10:00 am," I said. "Well, if I don't have it here, you don't have an appointment. And I don't have anyone to send out." What? If I didn't have an appointment, how did I have a confirmation email? That just didn't make any sense. Finally, the owner said, "I can get you in on Friday. That's the best I can do. Take it or leave it." Really? I bet you can guess what I did . . . I left it!
Obviously, the owner had made a mistake when I had called for an appointment. She had to have known that she made the mistake – confirmation emails don't get sent by magic. But I think she was embarrassed that she had screwed up. She didn't have a crew to send to me, so she tried to deflect and make it seem like the error was mine. Which, of course, I didn't appreciate.
Handle mistakes with honesty, grace and class
In both situations, the company made a mistake. Which happens. And in both situations, the customer was inconvenienced. The big difference between these two examples is the way in which the mistakes were handled. Here are five important steps to take when your company screws up:
Admit the mistake and take the blame.
Apologize.
Find a way to fix the mistake.
Fix it as promised.
Follow up.