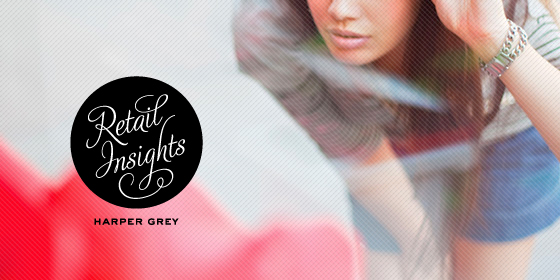 Often when I sit down to write this column, I find myself thinking of all the things store owners and their employees are doing wrong. My job is to give you an idea of what your customers are thinking and feeling as they shop in your store and help you fix what's wrong. The goal is for you to have happy customers that ultimately drop more cash in your store and make you more successful. But sometimes I feel like all I do is tell you what you're doing wrong. So today, I've resolved to be more positive and instead, tell you what you're doing right.

Your employees are efficient, friendly and knowledgeable
I've recently noticed a marked improvement in customer service at the stores where I shop. Maybe it's because people are just happy to have a job right now, or maybe it's because store owners have figured out that customers have limited resources and only want to shop where the employees are friendly and helpful. Or maybe it's just because humanity itself is improving overall. Whatever the cause, employees seem to be going out of their way to help customers find what they need.
I bought some fall clothes last week and had great experiences in both stores. The sales staff approached me and made me feel welcome. They were knowledgeable about the merchandise in the store and checked in with me while I was in the fitting room to help me find other sizes and styles. The transactions at the cash register went smoothly. All in all, a great shopping day, thanks to the four people who helped me find what I needed.
Your stores are clean and comfortable
Both stores I shopped in last week were beautiful shops – nice finishes, well-lit, clean and with creative displays. Both stores had seating areas and nice, large dressing rooms. It was easy to navigate through the stores and quickly get an idea of what the store carried.
There are also some things that are recently noticeably absent in the stores where I shop: loud music, harsh lighting and strong scents. Everything seems to be toned down a bit, which is a welcome change. Complete silence and dim lighting aren't great either, but the idea behind the ambient factors in a retail store should be that I don't really notice how much they're adding to the experience. Last week, I had a Goldilocks moment where the lighting, music and scent were juuusst right in every store.
Your merchandise is high quality
This wouldn't be much of an issue for me if I weren't so cheap. I don't shop at the highest quality department stores and boutiques where all the merchandise is imported from Italy; I'm just too much of a cheapskate ($300 for a shirt! Are you kidding?). I prefer the mid-priced stores and I especially like to find great stuff on sale. But in the past, I've had to be pretty careful with stuff in my price range; sometimes it shrinks or the color fades right away. You get what you pay for, sure. But I feel like an $80 shirt should last at least one season.
This year, the quality of the merchandise seems to be much higher. Maybe store owners have figured out that we don't need to have the factories in China and India use the very cheapest fabric and assemble it with the very lowest possible hourly pay. We'd rather buy something that isn't quite so disposable.
One store that I have shopped at for years had some serious quality issues last year. Their website offers customer feedback and many of their items had low ratings because of shrinkage and fading. Last week, an employee at that store told me that the company went to great lengths to address the quality issues. Well worth the time and effort.
So, if you want to have happy customers that ultimately drop more cash in your store and make you more successful, you're doing it right. Keep it up.
Harper Grey is a guest author, savvy shopper and regular contributor to the Signs.com blog. Check out all of her articles here!