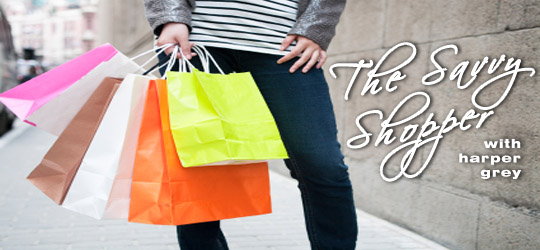 How well does your website represent your company? If your dress shop is funky and casual, your website should reflect that atmosphere. If your law firm handles only grim-faced, uber-serious executives, it should be buttoned-down and formal. If your restaurant caters to ski bums and teenagers, your website should probably create that tone.
I have the best husband on the planet; he's constantly planning unique, creative dates and taking me out on the town for something special. But a few months ago I decided it was time for me to plan something special. Lacking my husband's creativity and panache, I went for quiet simplicity: dinner at a romantic restaurant and a symphony concert.
Personal Recommendations
We have several small restaurants that we frequent (and love), but I wanted to surprise my husband with something new and different. I'm not much of a foodie, so I asked around and the name of one Italian restaurant came up repeatedly. The food was said to be magnificent. The atmosphere upscale and hip. The prices high enough that I figured I couldn't go wrong (also I couldn't buy a new pair of shoes for a good, long time. But my husband's worth it).
The Website
I got on the restaurant's website to check out their menu and make sure that the ambiance was what I wanted. Sure enough, the menu was fabulous, the chef was a real Italian (and pretty hot, to boot) and the photos of the restaurant showed a couple dressed in fancy clothing, cuddling together in a cozy booth with dim lighting and plush seating. Perfect! I made my reservations three weeks in advance and shopped for a new dress.
The Big Night
On the evening of our date, we both dressed up (me in my stunning new dress, my husband in a suit and tie). Normally, we don't get so gussied up for the symphony – this ain't NYC and some people here even show up in jeans and t-shirts for concerts. We're a little more traditional – I usually wear a skirt and my husband wears slacks, but no tie. But not tonight. We were pulling out all the stops.
Not What I Had In Mind
We arrived at the restaurant and thought perhaps we'd walked in the wrong door. It was cavernous with exposed pipes and ceiling joists, stained concrete floors and not a single cozy booth. It was hip, that's for sure. And the tables were dressed with linen tablecloths. But most of the patrons were dressed in jeans, polar-fleece vests and hiking boots, looking as if they had just returned from the ski slopes. The restaurant was bustling and noisy (sound sure does bounce off those concrete floors). We walked to our table, feeling decidedly over-dressed.
The food was, in fact, quite fabulous. Perhaps the best Italian food we've ever eaten. But we were seated not more than two feet on either side from other patrons (one, a table with three children). There was no intimate conversation, since we couldn't even hear ourselves speak and, if we could have, so would have the people at the table next to us.
Our waiter was harried and short. He brought our $120 bottle of wine to the table, yanked the cork out of it and slammed the wine glasses down in front of us with a cursory smile before he disappeared into the kitchen. The food was served in much the same manner; we'd barely dug into our appetizer before the entrees arrived. The waiter was polite but obviously in the mood to turn his table fast so as to maximize his earnings.
Mislead and Disappointed
I was heart-broken. The romantic dinner I had planned was the farthest thing from intimate possible. I dropped $250 on a meal accompanied by children screaming, clanging noises from the kitchen and the presence of two parties so close that I had to keep my elbows tucked in tight while lifting my wine glass so as to avoid knocking them in the face.
Under other circumstances, the restaurant would have been fine. We probably wouldn't have ordered an expensive bottle of wine, because the restaurant really does not lend itself to romance and we typically only make such purchases on special occasions. The restaurant is a great place to get a delicious meal after a day of skiing or shopping. But here's my real beef with the business . . . the website misled me.
The photo I saw of the couple cuddling in an intimate, quiet booth was obviously a stock photo. The rest of the photos, however, were taken by the restaurant: several photos of the actual food on the menu, the exterior of the restaurant and the real staff and chef.
I've since written the owner an email conveying my disappointment and making him aware that his website failed to accurately represent the ambiance of his restaurant.
Lots of companies use stock photography on their websites. It's inexpensive. It adds color and personality to sites. But company owners should make sure that stock images accurately represent their businesses.
How does your website look? Does it truly reflect your business or does it make promises you can't keep!