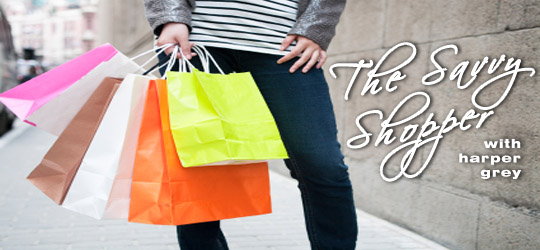 I'm not the best driver on the planet. I occasionally drive too fast. I zone out and nearly miss my exit. Sometimes I find myself tail-gating the driver ahead of me, especially if he's in the fast lane on the freeway, driving 50 mph. I tend to get impatient at inept drivers and I usually say unkind things to them under my breath (I know they can't hear me. But it makes me feel better). But I don't honk at people, flash my lights at them, or generally behave in a jerky manner. And I never, never engage in road rage. I'd like to tell you it's just because I'm a really nice person. But that's not why.
There are two reasons to be nice while driving: first, because in my town there are people with gun racks (and guns!) in their cars, so I don't want to go around making them angry. And second, because I spent several years as a Realtor, driving with signage all over my car. If there's one thing that alters your behavior, it's the idea that everyone knows who you are and where to find you.
My Bratty Driving Past
Once I got my real estate license, I ordered magnetic signs for my car. In addition to my name, my brokerage was listed, along with my phone number (this was years ago, back before Realtors had websites). Back then, I wasn't always a very nice driver. In my defense, I was usually driving around with three little kids in the backseat poking each other, screaming, crying and kicking my seat. So if someone didn't move the minute the light turned green, I was informing the zoned-out driver of his ineptitude with my horn. If someone was driving under the speed limit, I flashed my lights at him to get him to move. All in all, I was an impatient brat. I'm embarrassed now to think about it, but at the time I didn't even give my bad behavior a second thought.
Magnetic Sign Epiphany
Once I slapped those magnetic signs on my car, I was very aware that people around me would be reading them (and hopefully taking note – especially if they were in the market to buy or sell a house). One day, as the light turned green and the guy in front of me sat talking on his cell phone, I found myself tapping the steering wheel impatiently and getting ready to honk. Then I realized that my name was plastered all over my car. And I wanted to portray myself as a professional, customer-service oriented Realtor. Honking at people isn't nice, so it didn't fit into my branding strategy, to say the least.
From that day forward, I ceased all bratty driving behavior. I also tried to stop being a ditzy driver myself: I paid attention so that I didn't have to cut someone off in order to make my exit. I didn't tailgate. I stopped talking on my cell phone while driving (which is really, really hard to do when you're a Realtor).
A Screaming Fast Way to a Bad Image
Now I work as a writer and I don't have any magnetic signs on my car. I still avoid behaving like a brat (see reason number one above: guys with guns) but I do see drivers with advertising on their cars giving negative attention to their brands.
Yesterday I was driving along in the fast lane on the freeway. And I was exceeding the speed limit by a few mph (5 mph over the limit seems to be a good speed – I haven't had a speeding ticket for over 15 years). A truck came screaming up behind me and started flashing his lights. I couldn't get over to the right because there were two semi-trucks in the lane. So I sped up even more in order to get in front of them and out of the guy's way. The whole time he was right on my bumper. Surely he could see that I couldn't go anywhere? Finally I got over and he blew past me, going around 95 mph (the speed limit is 80!) I looked to my left as he passed and noticed the signs on the side of his truck, advertising his landscaping business. What do you think the odds are that I'll ever call that guy? Slim. Well, for one thing, I could barely read his signs because he was driving so fast. And for the other, he was a huge jerk, tailgating me at high speeds while I tried to get out of his way.
Texting Turmoil
This morning on my way to work I followed a car through my neighborhood to the main road. As I came up behind the car, I noticed that the driver was moving very slowly… about 15 mph. I backed off a bit to give her some room (see? I'm a really nice driver now). She ran the stop sign and started drifting to the left, into the path of an oncoming truck. As the driver honked, she looked up just in time and swerved back to the right, nearly taking out some joggers. As I pulled up next to her at the next intersection, I could see that she was texting on her cell phone. I also saw her signage, advertising her services as an insurance agent who handled, "All Your Homeowners and Auto Insurance Needs." Does anyone see the irony here? I'm not about to give my business to an insurance agent who can't be bothered to stop texting long enough to avoid hitting joggers.
Advertise . . . Don't Jeopardize
Advertising with car magnets and window decals is a great way to get exposure for your business and increase your branding. But you have to make sure that you're behaving yourself on the road. Don't be a jerk. Don't cut people off, or tailgate. Don't flip anyone off. And don't hit any joggers. Having your picture in the newspaper, your car and car sign in the background, is not a good thing if you're being arrested.