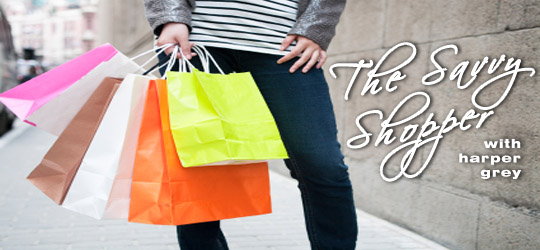 Today is "Get to Know Your Customers Day." This event happens quarterly, which makes sense, since you should really be talking to your customers at least four times a year. They are, after all, your bread and butter.
I write a weekly post here at Signs.com, mostly giving you my perspective as a customer. My hope is that, for you small business owners out there, you'll read some of my experiences and see how they might relate to your own customers. But the truth is, while I can certainly represent the average consumer out there, I'm probably not your customer. Which is why (in addition to reading my posts every Thursday), you should be talking (and listening!) to the people who are patronizing your business every day. So how do you go about doing this? Here are a few ideas:
Good, Old-Fashioned Surveys
Send 'em via snail mail and include some kind of perk with the survey (a discount coupon, or even better . . . a freebie of some sort). Our insurance agent sends out a customer service survey every year and includes a coupon for a free ice cream at the local ice creamery. Yum.
Don't be afraid to ask the tough questions, and give your customers room to hand-write responses. If you just stick to multiple-choice questions, people are likely to just give you arbitrary scores.
Surveys Via Email and Social Media
If you've compiled email lists of your customers, you can send a survey out via email. Again, it's nice to include some kind of thank-you for completing the survey, and more people will respond if you do so. You can also post a survey on your Facebook page, or write a blog post on your company blog, asking for comments regarding your business.
Surveys can be extremely helpful, but to be honest, they're more impersonal than other methods of communication.
Call Your Customers
Get on the phone and call past customers. This takes more guts than just sending a survey. Because if you call your customer up and ask her what you might improve, she just might tell you. Which is, after all, the whole point of Get to Know Your Customers Day!
Gather Customers Together for a Focus Group
Invite customers to attend a focus group session. An ideal group should have about twelve people, which is small enough to encourage conversation, and large enough to provide you with some diverse feedback. Host the group at your business after hours, and offer food and a small gift.
I once attended a focus group for a business and it was a lot of fun. The owner, a photographer, wanted to know how he could provide customers with the best photo shoot experience possible. People came to the group and told him honestly what he had done right (and wrong) at their previous shoots. The secret for his successful focus group was a casual, friendly setting. He had set up some cheese, wine and desserts and had a comfortable atmosphere. At the beginning of the session, he explained that he really wanted to hear what mistakes he made and how he could improve.
Another way to conduct a focus group that generates honest comments is to have someone other than you conduct it. It can be hard for people to open up and give honest feedback if you're sitting right there.
You can also host focus groups online via GoToMeeting, WebEx and other websites.
Get Online
Another way to find out what customers have to say about you is to lurk on online review sites. Check out sites such as Angie's List, Yelp, Google Places and Yahoo! Local Listings. See what comments people have made about your business.
You can use social media such as Facebook, Google+ and Twitter to also see what people are saying about you.
And finally, the simplest (and my favorite) way to get to know your customers . . .
Talk to Them
Sounds pretty obvious, doesn't it? But when was the last time a shop owner struck up a conversation with you while you were in her store? It doesn't happen often enough, in my opinion. Business owners are busy. They're focused on unpacking new shipments, ringing customers up, answering the phone, dealing with suppliers, etc. While they might be giving good customer service in between the managerial tasks, they're not holding any real conversations.
So give this basic idea a chance today. While you're working, take the time to really talk to your customers. Get to know who they are and what they're up to. Just be friendly and genuinely interested in them. Most of your customers will welcome your attempt at conversation. Remember Cheers, where everyone knows your name? Why do suppose Norm went to the same bar everyday? Because when he walked in, Sam, Carla and the other patrons all yelled, "Norm!" It was his place. There are a few businesses in my town   where the owner smiles and greets me by name when I walk in. I love it.
Bonus Idea: Parties, Parties, Parties
It seems like I'm often recommending that you host some kind of party or event for your customers. And I'm going to do it again. Because when it comes to marketing and increasing customer loyalty, I just don't think you can beat a good party. Having a party gives you the chance to relax and get to know your customers. You're not there to sell them anything; instead, you're giving back (in the form of some tasty food, games and great entertainment).