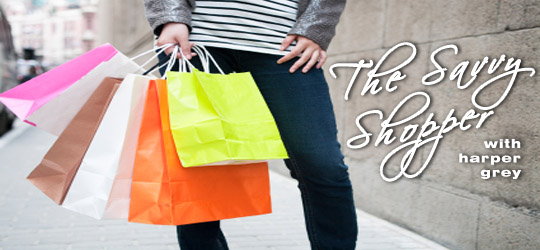 I've recently noticed an increase in the number of customer service satisfaction surveys I'm asked to take. You know what I'm talking about – as the clerk hands you your receipt she says, "Oh, you're the lucky one thousandth customer. You get the opportunity to complete a survey for the chance to win $1,000." Yeah, right. Funny how the next guy in line is the "one thousandth" customer, too.
I usually just ignore the survey and throw my receipt away. But I was thinking about how annoying the requests are and got thinking about why the surveys exist in the first place.
Auto Dealership Service Center
A friend of mine recently had a horrible experience at his dealership's service center. His car was making a funny noise, so he took the car in. The mechanic requested that he leave it overnight so they could spend more time figuring out the issue. The following day, Greg went to pick up his car and found that his bike rack was missing (it was the type that locked onto the roof rails, so whoever took it definitely had some time to remove it without worrying about security). The dealership refused to do anything about the missing rack, claiming that they weren't responsible for the loss of property. In addition to the bike rack issue, the car was still making a funny noise.
Greg received an email from the service department later that day. The email stated that the dealership was so happy for Greg's business and they wanted some feedback about his experience. Another email arrived just moments later, this one from the service department manager. It said, "I hope you had a pleasant experience. When you respond to our customer service survey, make sure to give me a '10' for the great service I provided." What great service was he talking about? His failure to address the theft of Greg's bike rack, or the fact that he didn't fix the car?
Clothing Store
While shopping for summer clothes earlier this year, I was handed a "winning" receipt that gave me the "opportunity" to take a customer service survey. The clerk explained that I should call the 1-800 number and answer the automated questions. She circled her name on the receipt and said, "Please give me all 10's so I don't lose my job." Wow. So if I answer the survey honestly (after waiting for her to stop texting and start ringing up my purchases, I was more inclined to give her 5's) she'll be fired?
Home Improvement
At the home improvement warehouse, the tactic was a bit different. When handed the survey receipt with the opportunity to win a $5,000 gift card, I was told that I was, "More likely to win if you rate us high." Seems kind of rigged, doesn't it?
Employee Incentives Make Your Surveys Irrelevant
If you've decided to run a customer survey program in order to get feedback about your business, you might want to reconsider whether an employee incentive is a good idea. Running a contest to see who can get the most surveys answered, or who can get the highest scores on the surveys can backfire. Instead of just handing people the surveys and asking them to give honest responses, employees will beg customers to give high marks (or lie about the contest in order to get them to respond).
Threatening employees with disciplinary action based on poor survey results doesn't always work either (it certainly didn't work with the texter I ran into).
Run an Effective Survey Program
The idea of a survey program is good; customers can give feedback anonymously and you can use the data to implement any needed changes. To get people to respond, a future discount or drawing for prizes is good. Ask employees to encourage customers to respond honestly, though. And let employees know that repercussions won't be connected to survey responses. If all your customers go in and give "10's" for every questions, you've just wasted your money. Unless your company is so stellar that you only deserve 10's. In which case you can save your money.