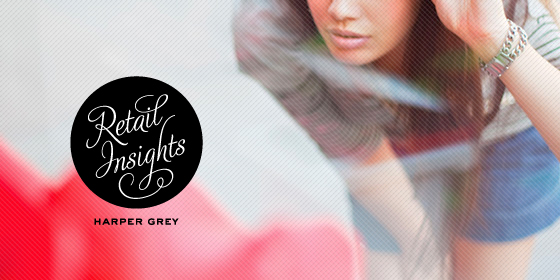 I write a column every week about shopping. Obviously, I like it. A lot. Too much, some (read: my husband) might say. I enjoy browsing through shops, looking for great clothes or fun gifts. And I love, love, love a bargain. But what do I NOT love? Black Friday.
I don't do the wake up at 3:00 a.m. and stand in line in the freezing cold just to save $10 on a video game thing. I'd much rather stay in my nice, warm bed and do my shopping at a more reasonable hour, thank you very much.
Americans Spend a LOT of Money
I'm in the minority, though. In 2011, consumers spent $52.4 billion during Black Friday weekend. Fifty-two. Billion. Dollars. Which was also roughly the GDP for the country of Slovenia in 2011 (if you don't know, Slovenia is a little jewel of a country situated on the southern border of Austria. They have alpine mountains. And the Adriatic sea. And no Black Friday. Sounds nice, huh?).
If Americans can spend that much money in a four day period (the "weekend" includes Cyber Monday), there must be something good going on, right? I decided to find out.
A Christmas Tradition
My good friend Jody has been a Black Friday shopper for years. I asked her to tell me why she likes Black Friday. Here's what she said:
"For me and my daughter, it became a tradition several years ago to go and stand in line; in fact, we have more fun standing in line than shopping. It's like a party. At our favorite store, a guy comes along selling doughnuts and hot chocolate every year. We love to talk to the other people waiting. We always do some shopping, go out for pancakes, then go home and go back to bed. For us, it's not even about the deals… it's about the tradition."
OK, I get that. For a minute, Jody even had me imagining how much fun my daughter and I could have if we started a Black Friday tradition. And then I remembered how cold it is in Utah during the month of November. And I remembered how I hate to get up at 7:00 a.m. to go to work, let alone try to wake up at 3:00 a.m. And I remembered that I hate standing in any kind of line for any reason. So it's probably not ever going to be something I enjoy. But for those hardier, stalwart souls, I can see the merit of the tradition.
Shopping is Dangerous?
Some of what happens on Black Friday is just ugly. Every year, several people die or suffer terrible injuries as they are trampled by shoppers trying to bust through the doors of a Walmart store in order to buy a cheap laptop or television. This is insane.
Americans die of cancer and heart disease. We die in car accidents. Sometimes we die doing recreational stuff like rock climbing, skiing and boating. But dying while shopping? As someone who really, really loves to shop, I can say that even I draw the line at putting myself in physical danger in order to get a good deal.
Big Box Stores and Big Money
For the last several years, there's been a race to see who can make the most money over Black Friday weekend, and who can open their store the earliest in order to make that money.
Last year, several stores opened at 12:01 a.m. on Friday, just barely keeping the opening event of Black Friday on Friday itself. This was apparently a great move, since the weekend sales increased 16% over 2010. Yay! Now, how to make even more money? Well, if opening at midnight was good… opening earlier is even better.
This year, Walmart announced that it would open at 8:00 p.m. on Thursday to kick off its Black Friday event. Wait a minute… isn't that still Thanksgiving? Yup. Apparently, Thanksgiving Thursday is the new Black Friday.
Not wanting to be left behind, other stores joined in the fun. Sears, Kmart and Toys R Us will also open at 8:00 p.m.. Target and Shopko will open at 9:00 p.m. For those who would prefer to just skip Thanksgiving all together, Michael's Crafts will be open between 5:00 p.m. and 9:00 p.m. with special door-buster sales.
I suppose the employees of these stores are thrilled to be spending Thanksgiving working hard and earning minimum wage instead of eating turkey and visiting with family members. As for the rest of us… why would we want to have quality time with loved ones when we can buy yarn at half off?
Where Does All That Money Go?
A recent study done in Salt Lake City, Utah showed that national chain retailers recirculate just 13.6% of their sales revenues back into the local community. Other studies have shown similar results in other cities.
So, where does all that money go? Well, back to the stockholders. And the CEOs. And the heirs to the Big Box Store fortunes. In July, 2012, the Los Angeles Times reported that the Walton family (heirs to the Walmart fortune) was worth $89.5 billion in 2010, which is the total worth of all the bottom 41.5% of American families.
A Black Friday Idea I Could Get Behind
So obviously, Walmart and other large national retailers aren't hurting for cash this Black Friday weekend. And while the tradition of kicking off the season with a fun family outing sounds nice, retailers are really pushing it if they expect people to ditch family time on Thanksgiving in order to buy cheap stuff.
But my friend Jody and I talked about another alternative. What if small, local businesses got into the true Black Friday spirit? Jody maintains that the real draw of Black Friday is the standing in line part—that feeling of community that comes from being in a slightly altered situation (and one doesn't get more "altered" than standing outside a store in the cold and dark in the middle of the night!)
If local shops hosted Black Friday doorbuster sales, that would be fun. Open the doors at a nice, early hour (6:00 a.m. maybe). Beforehand, set up a table with cookies and hot cocoa and encourage people to mingle, chat and get excited. Then open the doors with some great deals. Play some Christmas music, offer gift wrap, get into the holiday spirit. Since the shops would be small, local businesses, the crowds would obviously be much smaller. Which would be OK—thirty or forty people makes a fabulous party.
Cookies, cocoa, people from my neighborhood and a great sale in a cute local shop? Now that's a Black Friday idea I can get behind. Especially if I can go out for pancakes afterward. And then have a nap.