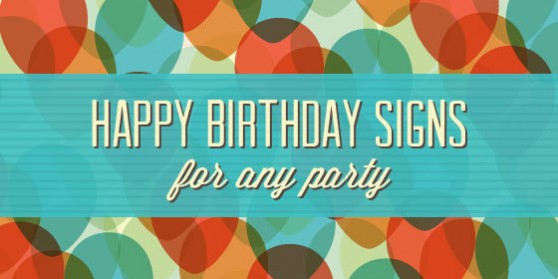 Summer seems to be the peak season for birthday parties.  Backyard bashes, swimming soirees and princess parties are everywhere.  However, while summer makes for awesome birthday parties for kids, truth is birthday parties happen all year … and aren't even always for kids.  Luckily, whatever the season or whatever the party theme, here at Signs.com we've got you covered.
Check out some of the awesome things you can do with our birthday signs for your next party.
Kids' Birthday Party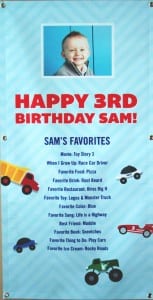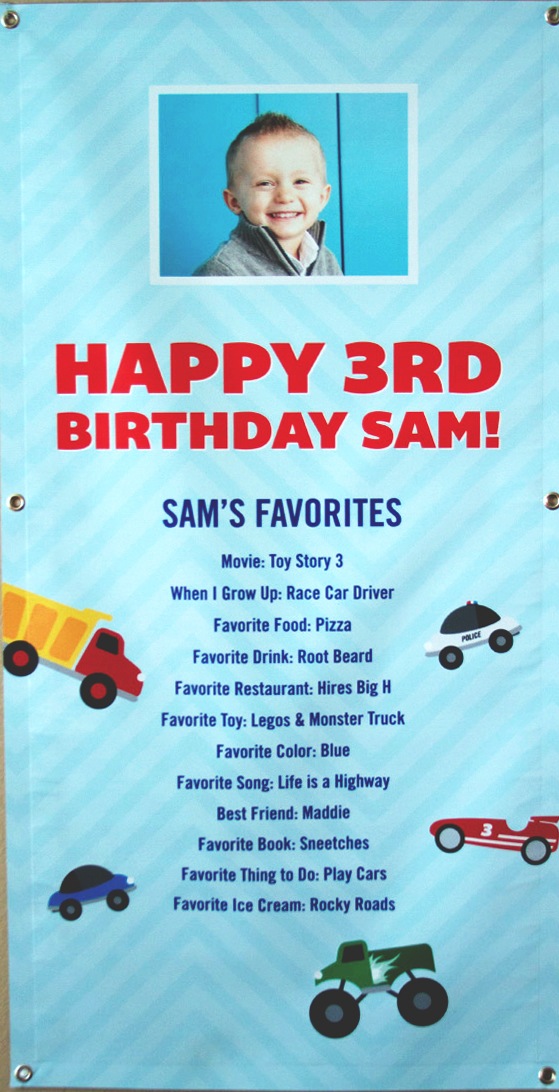 A couple of weeks ago we outlined a bunch of games for kids birthday parties. The trend in child birthday parties seems to involve a lot of signage – signs welcoming guests, signs for each activity, you name it.  No matter what you have planned, if there is a sign involved we can make it. Or even design it for you.  The same goes for decorations for the party itself.
One of our employees, Nelson, outlined how he decked out his house for his son's 3rd birthday party including table runners, wall decals, magnetic invitations, banners, and yard signs. Sam was thrilled to have his house covered in cars for the big day and his parents were thrilled, too.
Perhaps the coolest part of Sam's birthday was the birthday banner that featured his picture and some of his favorite things printed on the sign. Not only was it used as part of the party, but also can be stored for a future keepsake. Whether it is a keepsake showcasing your child's personality or simply a birthday banner with an image or picture of your child, Signs.com can produce it and, if you need, help you design it at no extra charge.
Happy 1st Birthday or Happy 50th Birthday
Just as popular as birthday banners for kids are birthday signs for those "milestone" birthdays. These birthdays are those special "big" birthdays, like a loved one's 50th, 60th, or even 90th birthday. As lots of family and friends gather around to celebrate, you can make that milestone even more special by creating a banner for the event. Create a banner that shares memories, photos or both from the person's life as a way to celebrate not just this year's birthday, but a life full of accomplishments and memories.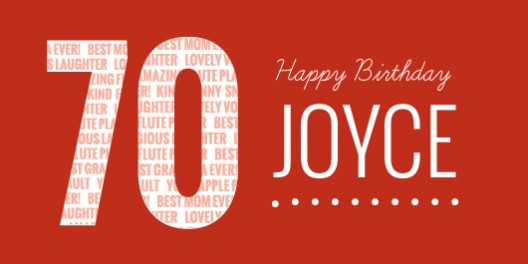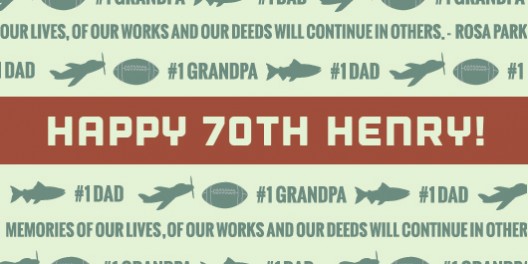 Themed Birthday Parties
The other very popular thing to do for birthday parties is to use signs and décor to create a themed party. Create a day at the zoo, race track or pirate party with custom signs and decorations that bring your child's birthday to life.  Decorating with custom signs instantly transforms your space into the perfect place for a celebration.
Surprise Birthday Signs
Surprise parties at any age can be a lot of fun. Of course the challenge as people get older is to be able to actually surprise them for a party they know is coming. While signs that are rigid (directional yard signs, card stock, etc) are difficult to hide, flexible signs such as banners and decals are easily to keep under wraps until the party. This way you can order the signs way in advance and hide them away while you focus on planning AND keeping the party secret.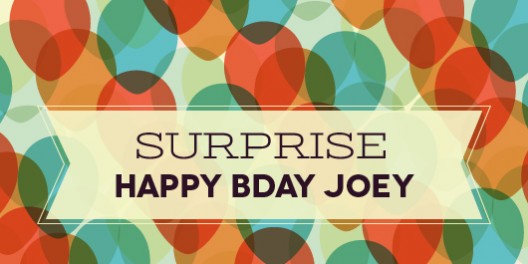 Funny Birthday Signs
What is a birthday if it isn't a celebration?  Add some laughter to your event with one of our funny birthday banners. Create a banner with a funny picture from the past or create a custom one like the example below.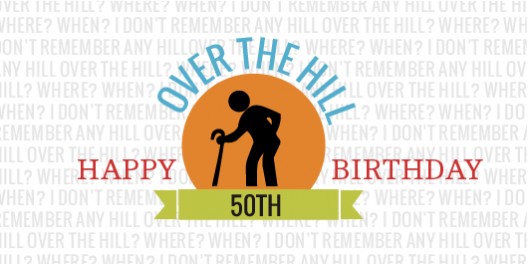 Whatever the birthday occasion or the personality of the person you're celebrating, we've got you covered when it comes to creating a memorable birthday experience for your loved one.