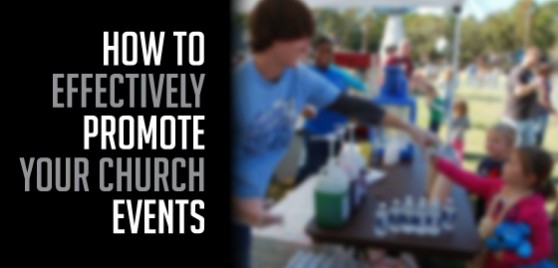 We don't know about you, but we are awfully excited that summer is finally right around the corner! With summer comes BBQs, block parties, and many other events. It's also a great time for churches to hold events to strengthen the community and grow the congregation. But, it's no secret that churches don't exactly have extensive budgets. With so many worthy places to put that money, promoting an upcoming church event often becomes an afterthought. To get the most out of your church's event, we've detailed several low-cost (and even no cost!) ways to effectively promote any happenings before, during, and after.
Before the Event
Promoting before an event is essential to have attendees. Below are some old and new school approaches to pre-event promotions.
Press Releases – Successful events only happen when excitement is created before it even occurs. Newspapers, local TV stations, and radio stations accept press releases detailing information about forthcoming events. Not only is this an effective means of promotion, but it's FREE! Local TV stations may even feature a story about your event and ask you to come on TV and promote it further.
Flyers/Handouts – Flyers and handouts are a time-tested method of promotion. Simple flyers, postcards, or brochures are a wonderful, low-cost promotion option. Members of your church are probably eager to spread the word about events, and physical handouts provide the perfect opportunity for the congregation to promote. When creating a flyer, it's a good idea to have all of the important information about your event in an easy-to-read format. This way, interested parties can read the date, address, and location clearly, accurately, and quickly.
Online Event Planners – There are a number of free and low-cost online tools to help in every step of planning and executing your event. A few of these are outlined below.
EventBrite – If you're trying to connect to a younger audience, EventBrite is a great organization tool. EventBrite is an online service that provides "everything you need to sell tickets and manage registration for any kind of event." In addition, you can encourage attendees to share via several social media platforms.
Twtvite.com – Twtvite is an easy-to-use tool to invite guests, manage RSVPs, and spread the word on Twitter. Setting up an event takes only seconds and it's incredibly easy for attendees and organizers to use.
Punchbowl – Punchbowl offers free services, as well as subscriptions that give you access to all kinds of useful event planning resources. Using this site, you can truly plan out your event from online invitations to Thank You cards.
Social Media – Your church may already have active social media accounts across several platforms. If it does not, now is the time to create them! Having a presence on the big players in social media (Facebook and Twitter) is essential for spreading the word about your event. Branching out even further to Instagram and YouTube can expand your reach even further. When your accounts are set up, or using the accounts you already have, there are few different methods of promotion on each platform to keep in mind:
Twitter – Decide on a unique hashtag for your event. This will allow you monitor the conversation going on around your event before, during, and after it occurs. Make sure the hashtag is unique by doing a simple search on Twitter.
Facebook – You can easily create an event on Facebook and then use your page to promote the event. This can often be done in conjunction with some of the tools listed above, or even on its own if your members are frequent Facebookers.
Emailing Lists – Many churches have already collected email addresses from their members and send out updates weekly or monthly about various events and community news. Sending out basic information about the event via this channel is necessary. You can even include links to your social sites promoting the event, and encourage recipients to share on their own social channels. Receiving an email at times feels more official to attendees and they'll feel more connected to the event itself. It's also great to connect with members of the congregation that may not have attended recently.
During the Event
Having promotional and directional signage is a must to create a truly memorable and successful church event.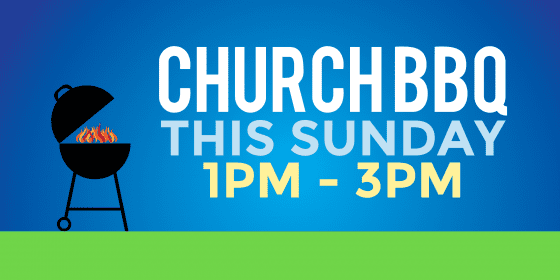 Yard Signs – Yard signs can be stuck in the ground right out in front of your event location. The nice thing about yard signs is they're easy to transport, store and put up. Your message can be printed double-sided, so it doesn't matter which side people see them from. They can be used for temporary parking and directional needs, which is really handy if your event is in a hard-to-find location!
Banners – Banners are a fantastic way to brand your event. Eye-catching banners hung around your event venue provide great photo-ops for attendees, which they can then share on social media. Most banners (including our vinyl banners) are not only cost effective but durable, as well as weather and water resistant, and they are one of the easiest types of signs to install and remove. Banners can wrinkle easily when shipped and stored but this can be fixed with a little sunlight and heat. Banners are generally affordable and flexible in hanging or mounting as per your needs. Finally, banners can also be used for temporary purposes by using Velcro on the banner. Swap out dates, times and specials with smaller banner pieces that attach to the bigger banner with Velcro. Roll them up and carefully store them for next year's event!
Posters – Posters are another great way to showcase varying activities at your event. If you're having a BBQ or Fundraiser, posters are an inexpensive, yet professional, option for directing attendees to smaller activities going on during your event. Imagine how easy it would be to showcase where the face painting is happening or food is being served! Typically posters are made from a certain thickness of cardstock (ours are 12 pt) and are thick enough to stand up on easels, but flexible enough to roll up and store for future use. The only drawbacks of these signs are that they are best served for one-time or temporary usages (even though they can be rolled and stored) and are not meant to be used for exterior usages due to the damage that inclement weather will do to them.
Foam Board – Foam board is a great alternative to posters if you're looking for something a little more sturdy. As noted above these can be used in the same manner as posters – event booths, directional purposes, etc. A great feature of foam board is that it is made of biodegradable, paper-faced foam board for an environmentally responsible solution for your signage needs. Foam board can be attached to walls or even hung from ceilings using string or rope.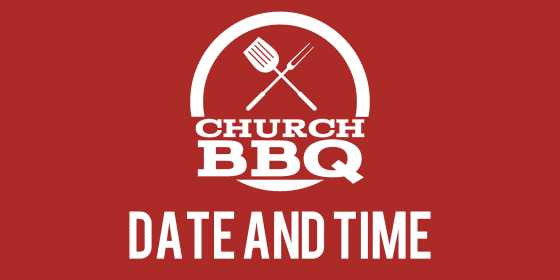 After the Event
Just because the event is over doesn't mean the fun has to end!
Social Media – Ideally, social promotion should be occurring before, during, AND after your event. Just because the event is over doesn't mean the fun needs to end! Remember that hashtag you made earlier? Use it to find any photos or content attendees might have shared at the event and interact with them. Post your own photos from the event and thank your members for attending. This will show those who didn't attend what they missed and should encourage them to attend the next one!
Effective promotion is a sure-fire way to ensure success of any church event you're planning. Whether it's through traditional methods, like press releases and flyers, or newer methods, like social media and online planning tools, you don't have to spend top dollar on promotion to see real results. Let the summer fun begin!