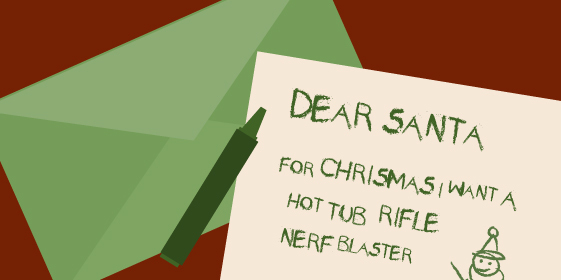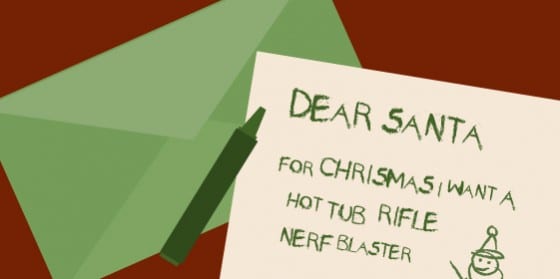 Christmas might be the season of giving, but it's definitely also the season of getting. And no one appreciates presents like kids. We asked some of the kids we love what they want for Christmas this year. Here's what they told us.
Sam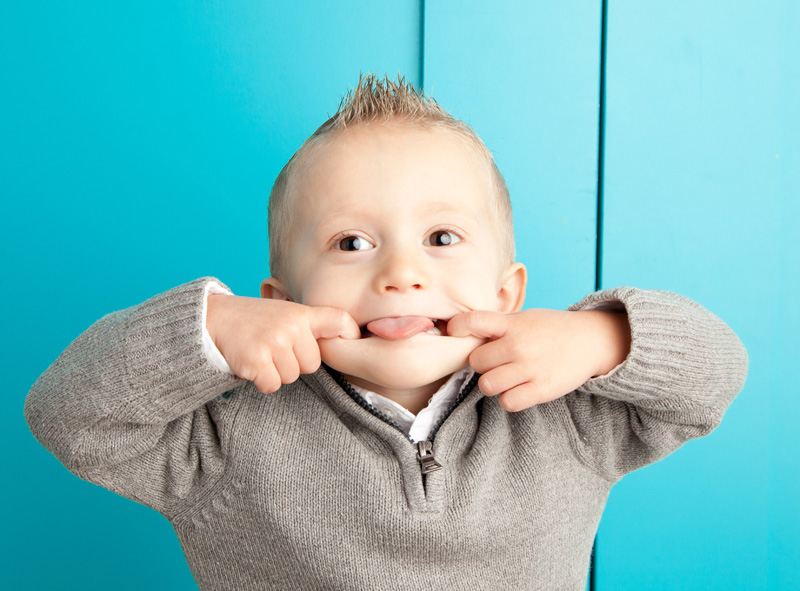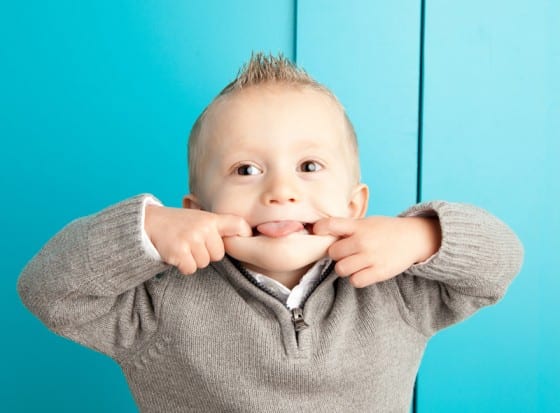 Sam is two years old.
What do you want from Santa? "I want a "light saver". I want it so I can cut Dad in half and the manger in half."
What should Santa bring your dad? "A Sam."
Maddie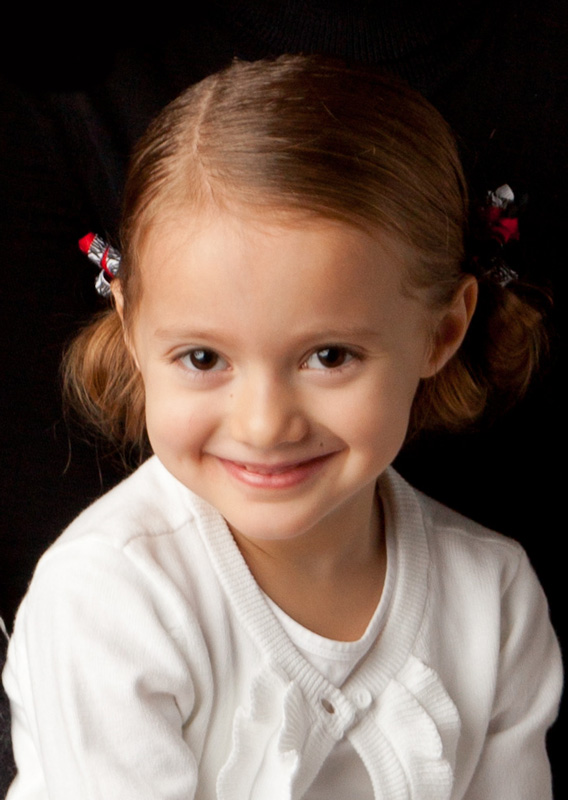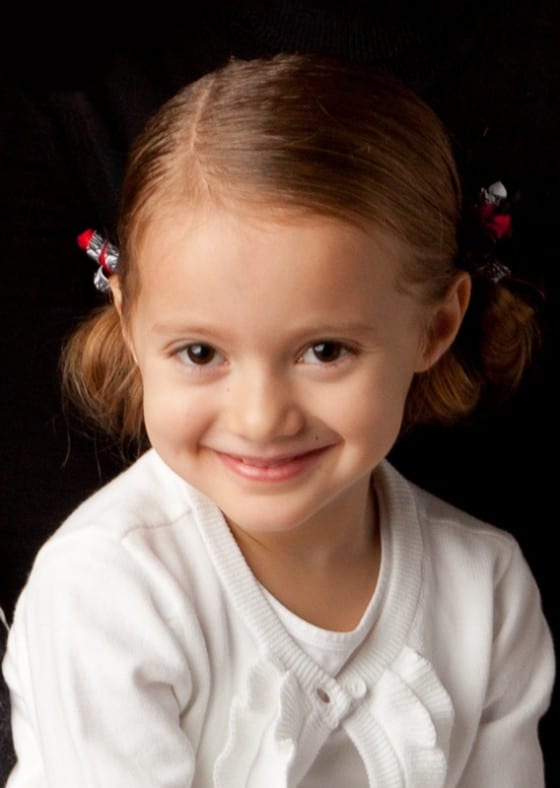 Sam's older sister Maddie is five. She has very specific ideas about what she wants to receive, but has also thought about what she'd like to give to her family members.
What do you want from Santa? "I want a big doll with clothes — cute, sassy clothes. I want to play house with the doll.  I'll name her Emily. Well, not Emily. Maria. Well, maybe not. Maybe I would do Emily. Em-ah-lee. Not really anything else."
What would you like to get your Dad? "I would get Dad a game that he would really like on his phone because I love him. He plays games — quiet games — a lot on his phone. He also types and calls people."
How about for Mom? "I would get Mom a cute, jazzy necklace. Pink and purple because I love her. She would wear it with a jazzy, cute outfit."
What do you want to give Sam? "I wanna get Sam a light saber. Because I love him and because he asked for one."
What will you give your new baby sister, Sara? "I want to get her a Prince Eric and an Ariel because she might want to play with them when she's older. And I can play with them until she's older."
Kate
When we asked Kate what she wanted Santa to bring her, she said, "A cuckoo clock to help me wake up in the morning."
Lynn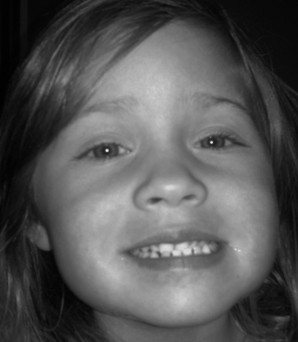 Lynn just celebrated her third birthday.
What do you want for Christmas? "I want a shovel." Why do you want a shovel? "So I can dig us out of all this snow!"
Oh ok, well what should we get Mommy? "Cymbals" Cymbals? Why cymbals? "To make music. She can bang on them!"
Lucas
Lucas is in second grade and is really excited for Santa to visit.
What did you ask Santa for this year? "I told him I want a Wii U, which is really expensive so I don't think I will actually get it. But if he gives it to me he can come and hang out and I would take turns and let him play. I would show him how to do it because I'm really good at the DS, which is like the Wii U, except different."
What are you going to give your brothers this year? "They are too little for the Wii U. So I think I will give them my old Nintendo. Because it's a good set for beginners to learn on. And they can play Mario Kart and I will teach them all the levels."
Sam, Nate and Eli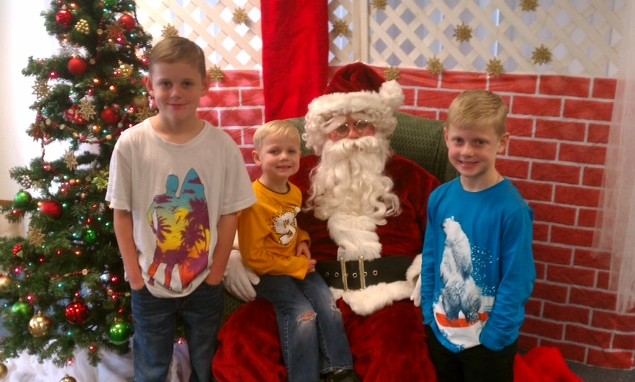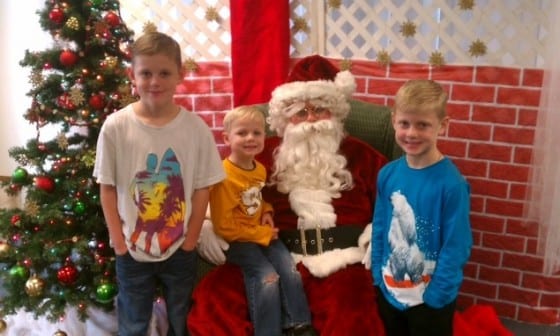 Sam (age 10), Nate (age 7) and Eli (age 4) are all excited for Christmas as well, but they have some non-traditional gifts in mind.
Sam, what do you want for Christmas this year? "I want a whole Target store so I can ride the bikes and skateboards all over on the smooth floor and invite friends over for a big sleepover and Nerf gun war."
How about you, Nate? "I want an elephant so that when I'm older I can ride it to work."
Eli, what do you want Santa to bring you this year? "I want a rifle and a hot tub. I will shoot a deer with the rifle so we can eat it for dinner. But shooting a deer is a lot of work, so I also want a hot tub with bubbles so I can relax after I finish hunting."
Hannah
Hannah, age 8, wants some very practical gifts from Santa.
What do you want for Christmas? "I would like to have a new desk. Because I am a very good student but I will do better with my very own desk. It should be white with three little drawers that go down the side. And I want a red chair to go with it. Also I want an iPod with Taylor Swift on it."
What are you going to give your older brother? "I'm not giving Alex anything. Because I'm a kid and I don't have money. But maybe I will give him my chocolate orange. I got an extra one at school and I don't like them that much."
Alex
Alex, Hannah's older brother is 10.
What do you want for Christmas? "I want a new bike because mine got ran over because I left it on the driveway and my mom backed over it with the van. And it got ruined. A hat too. Because it's cold outside and I want to ride my bike and keep my ears warm."
The Kids at Signs.com
Here at Signs.com, we're really just a bunch of kids at heart. I didn't ask my co-workers what they wanted Santa to bring them but I took it upon myself to ask the man in red to bring a few special things that we need at the office:
Nerf bullets and discs. Because most of them are stuck up in the heating ducts above our heads.
More cell-phone driven toys. The Sphero is fun, but he could use some buddies. Maybe a helicopter and a dinosaur.
Yummy treats from Costco. Something better than Greek yogurt and trail mix.
Speakers for our computers so we can all jam out to Rebecca Black's "Friday," which we listen to every… Friday.
We hope Santa visits your house (and our office!) this year. Happy Holidays!