The bells are ringing and it's wedding season! Love is in the air and so is the unwanted stress of planning your picture-perfect wedding. The dress, the suits, a cake, invitations, music, food… the checklist never seems to end. Just thinking about all the to-dos can make your head spin. We know you're looking for any way to make the big day as memorable as possible, which is why we're here to let you in on a signage secret that will transform your wedding into that magical occasion you dream of.
Using signs to make your wedding stress-free and perfectly organized is an inexpensive and highly effective decision. We know using signs doesn't sound sexy or dreamy like a wedding on a Caribbean island beach. We're not pretending that signs are the be all end all of your dream wedding, or even any part of your fantasy wedding, but simply that signs can erase a lot of the headaches involved with the thousand details that make up the special day.
The 'secret' to using signs is just that – use them! There are a variety of sign types that we offer that will erase headaches and enhance the atmosphere of your wedding with decorative pieces, directional signage, and informative displays. There's really no creative limit to using signs to bring yourself, your significant other, and your guests into joyous spirit of matrimony. We're here to help you get a handle on the signage craze with all the different ways to use signage as part of your wedding.
Where To Sign
Trying to figure out what to put on a sign and where to place it is the hardest decision you will have when creating wedding signage. Luckily, we've got you covered with material choices, design, and placement options. Below you will find a variety of uses for wedding signage with our recommendation on what material or sign type to use in each specific instance.
We've also included templates that you can use to create wedding signage, or you can check out our complete wedding template selection by clicking here.
Welcoming The Guests
What better way is there to welcome wedding guests than with a well-designed sign? Many weddings rely on simple posters to indicate entrances to a venue. We believe that your wedding deserves a sign with more impact and flair. Making a good first impression with a well designed sign can enhance the atmosphere for guests, while also providing for aesthetics for photo opportunities.
So what makes a great welcome sign? Besides the obvious purpose of helping guests know where your venue is, a welcome sign needs to be designed to impress. A well-designed sign will help guests get into the wedding spirit and, as we mentioned before, will provide for a stunning backdrop for photos. It can also include social media hashtags and other information that will help your guests document the day. Coupled with the standard wedding decor of flowers, greenery, etc. your sign should use decorative font, images, and the right material to create a stunning sign as part of the overall welcome to your wedding.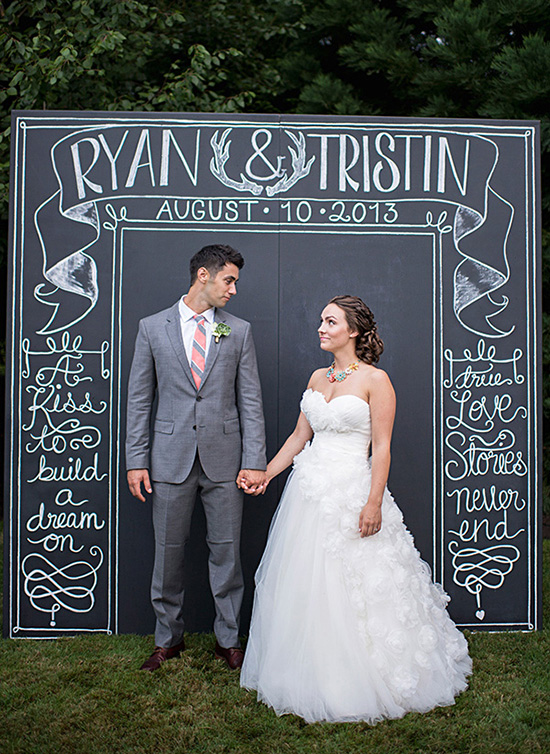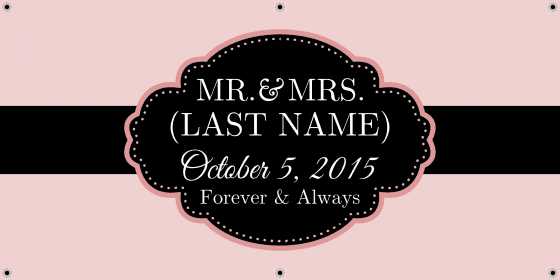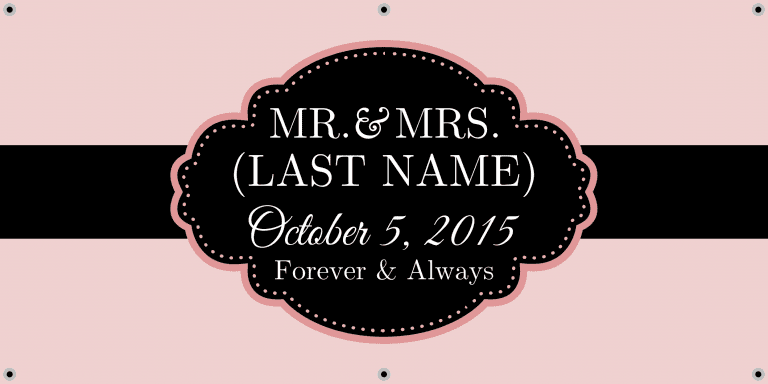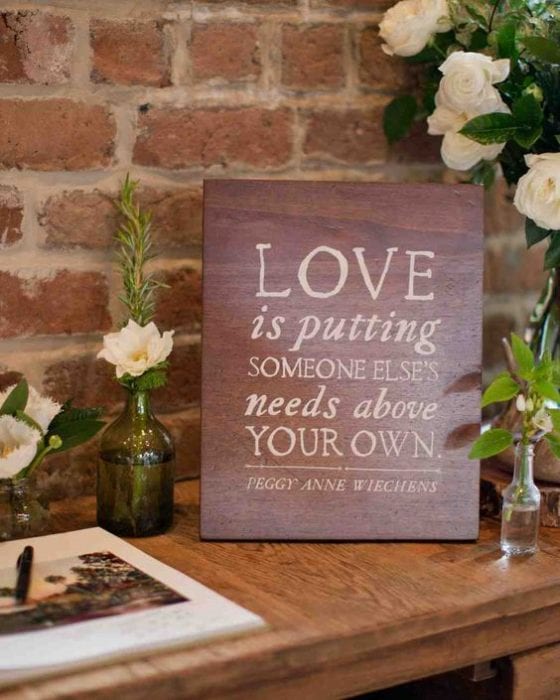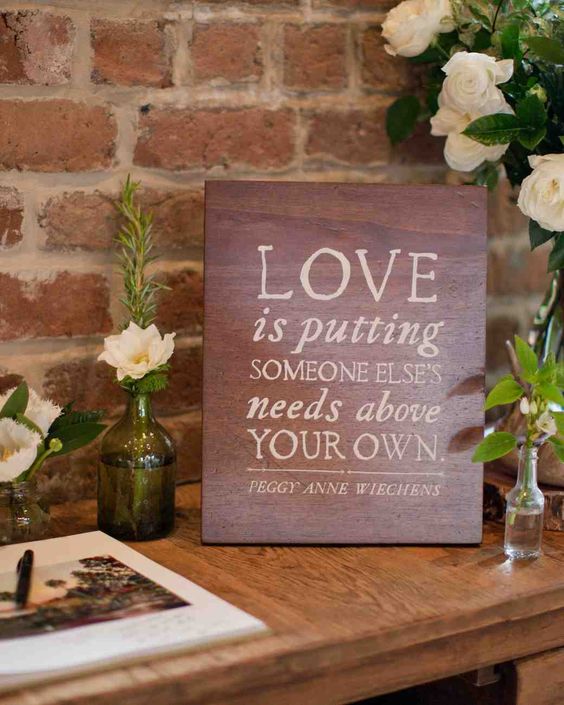 A-Frame signs and wooden signs are excellent for creating decorative welcoming signs while also providing the necessary functionality needed. Indoor signs such as foam board and gatorboard can also be used creatively if weather permits (see no rain and wind). Vinyl Banners are also a commonly used sign to use for welcoming guests.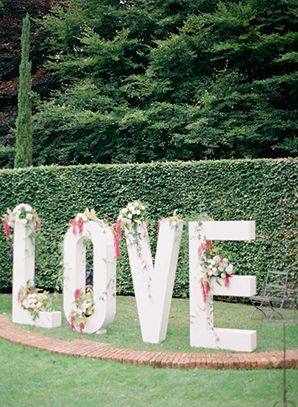 Be creative with signage by using a canvas print or other signs to display a sign-able photo that can be used as an unique guest book or future home decor piece, or using wooden signs to create a natural, rustic effect.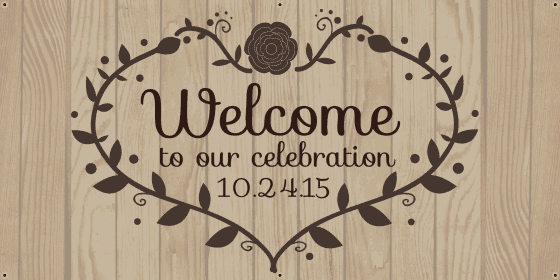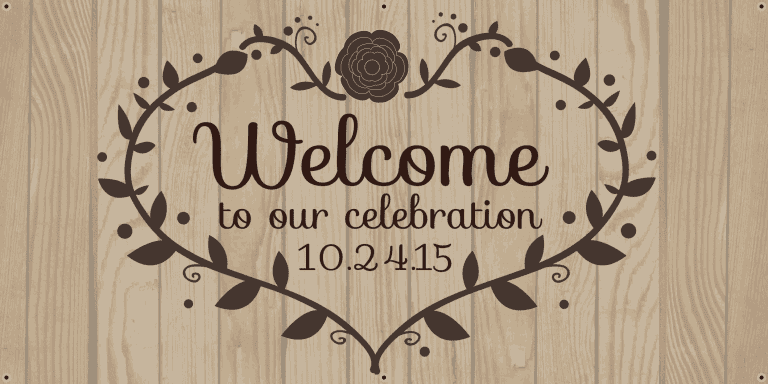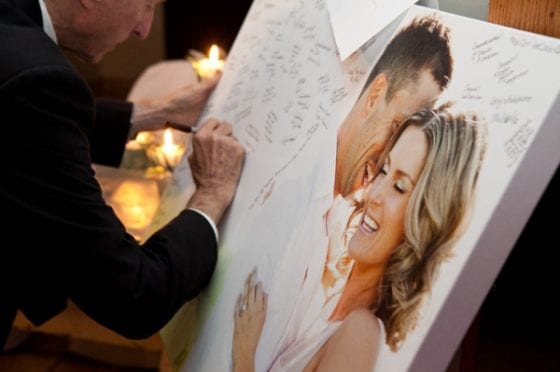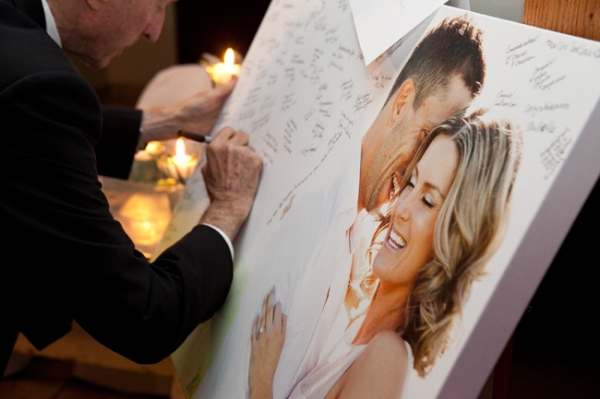 Organizing Your Venue
A stress free wedding is also on the minds of your guests. Helping attendees find their way around the venue will help to relieve the anxiety during your big day. We have a previous blog post dedicated to how directional signage will save your wedding from last minute disasters. In any case, it's never a bad thing to have signs assisting you and your guests on the big day.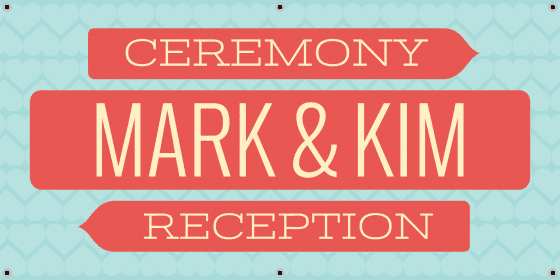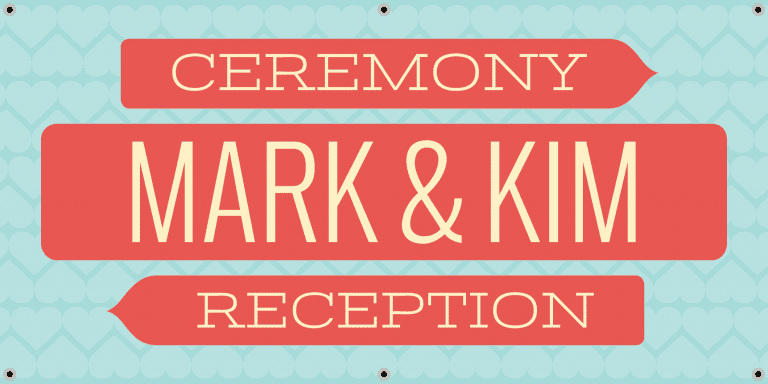 Signs are the best way to direct guests to prominent areas of your wedding. Whether you're hosting your wedding indoors or outdoors, it's important to help guests find their way to restrooms, bars, serving areas, and the dance floor. For outdoor signs, we recommend using yard signs, A-Frames, wooden signs, or vinyl banners.


For indoor-only signage, we recommend using foam board or gatorboard signs for directories and information on what's happening during the course of your wedding. Both foam board and gatorboard signs are lightweight, inexpensive signs that can be easily hung on a wall, displayed on an easel, or suspended from a ceiling. Directional signs do not need to be complicated in design. Simple arrows and descriptive text will suffice in bringing guests to the right place. Many of our indoor signs can be cut to shape to have arrow shaped signage to help direct your guests in a creative and aesthetically pleasing way. Directories placed at entrances of the venue should be easily read, with large text and concise directions. Below you will find templates that you can use to create a direction sign for your wedding!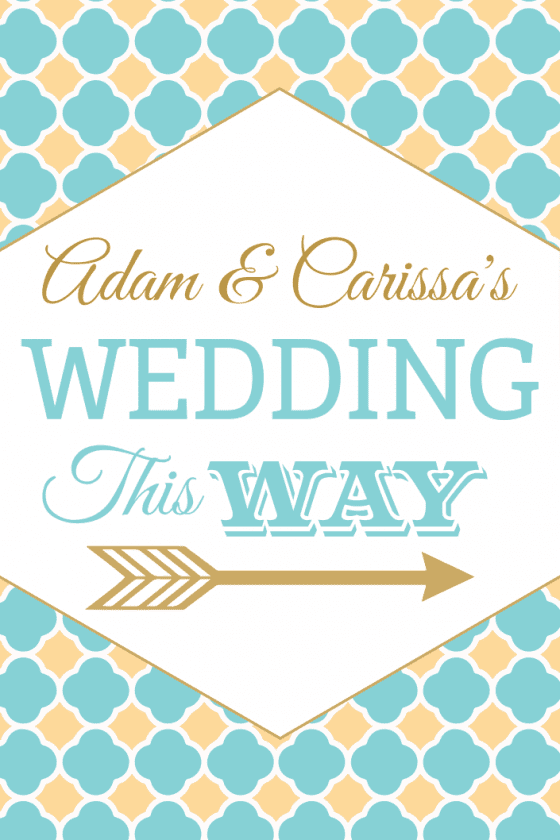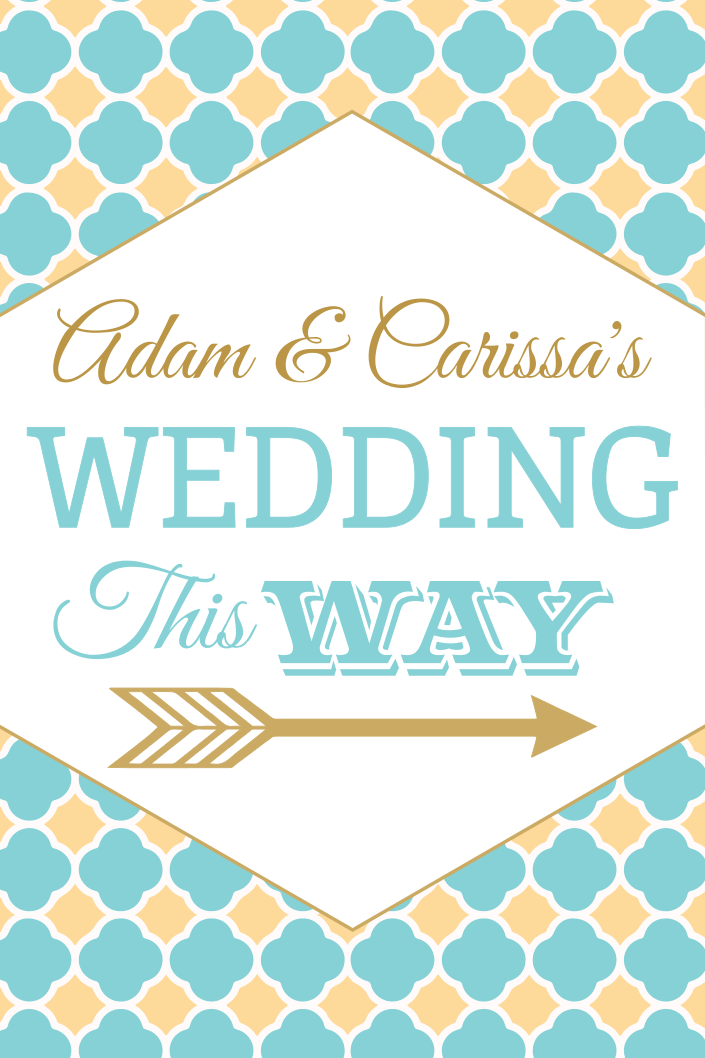 Decorating Your Special Day
Wedding decorating can be a massive undertaking. Incorporating signs into your decorative ensemble will ease that burden while giving you the decorations your wedding deserves. Signs can be used as decorative centerpieces for tables or flower arrangements, decorative lettering displayed throughout the venue, and other theme inspired displays.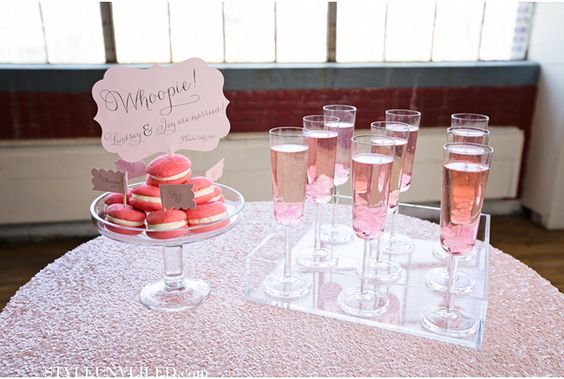 The decorating doesn't stop there; you can hang canvas prints on walls or other structures to create a warm, inviting atmosphere that reflects your personality. Sprucing up your venue with pictures of you and your spouse is a decorative touch that you can't pass on!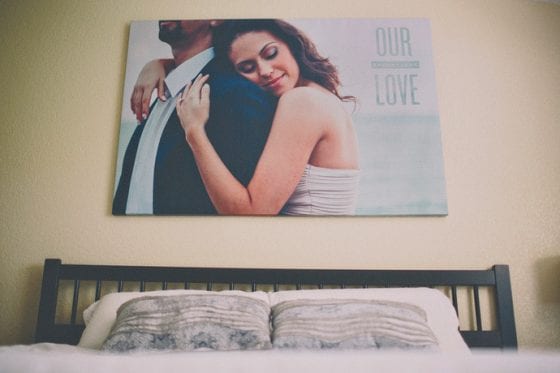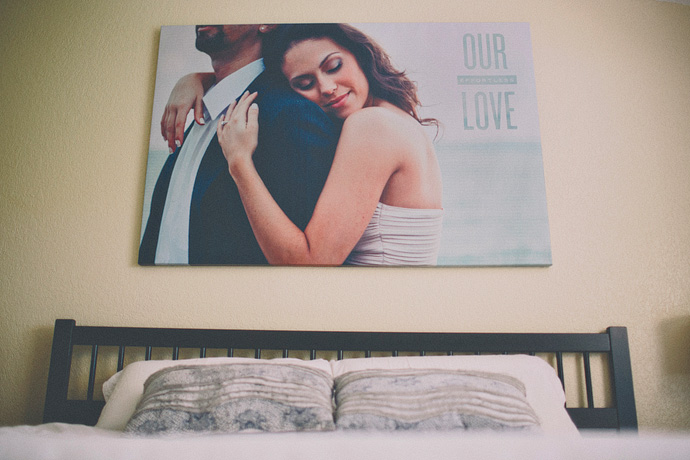 When thinking of signs, we're sure you imagine simple squares and rectangles that adorn local stores or light posts. Our signs are much more unique, giving you your preference of shape or design. One of our best decorative sign materials is our falconboard signs. This sign is perfect for creating 3D designs, lettering, and cardboard cutouts. Falconboard can be associated with cardboard cut-outs, giving you one-of-a-kind visual displays.
An added benefit to using canvas prints and falcon board signs is the ability to easily hang or mount them without damaging the walls of a rented venue. After the celebrating is over, don't throw your signs away! Make decorative signage last by taking them home with you to use as in-home decor. These tangible memories will be sure to warm your home.
Transform The Dance Floor
Creating an authentic dance floor within your wedding venue can be easily achieved when using the right signage. Your first dance with your spouse will be one of the most photographed moments at your wedding, so creating a  picturesque environment is a must.  Your wedding theme can continue on the dance floor as you incorporate banners or hanging signs. Fabric banners are ideal for adorning walls and suspending from ceilings. Lightweight fabric is perfect for displaying images, text, or themed designs. Plus, it looks really good!
Decorating the floor itself is also possible using floor decals. We have an entire post that explains how floor decals can be used at weddings to bring flair to the floor. You can also incorporate monograms into your dancefloor decor using floor decals that are designed to be safe for foot traffic and prevent slipping. We can't promise that signs will improve the quality of dance moves on display, but we can insure that the dance area will be gorgeous for the most importance dances of the day.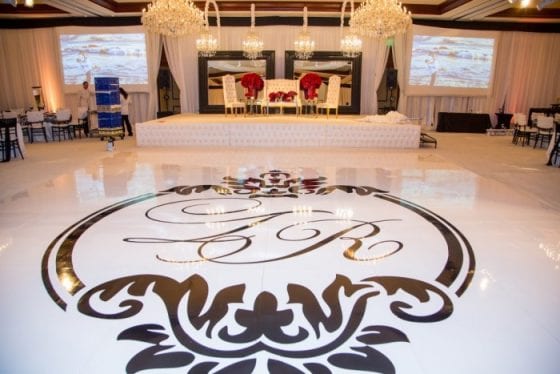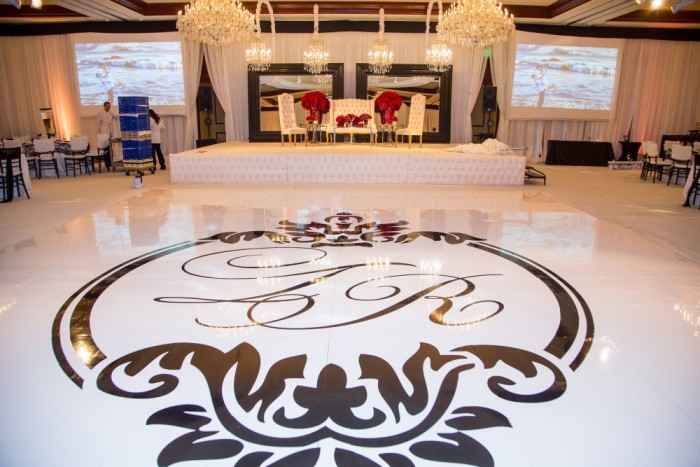 Floor decals can also be used to welcome guests to your wedding as well as direct them to engage in your wedding-specific social media.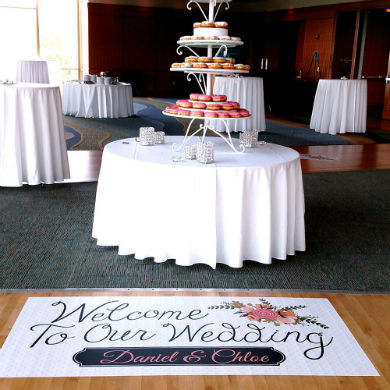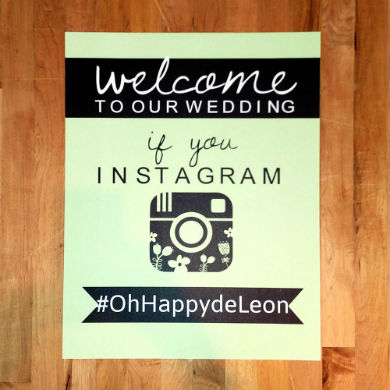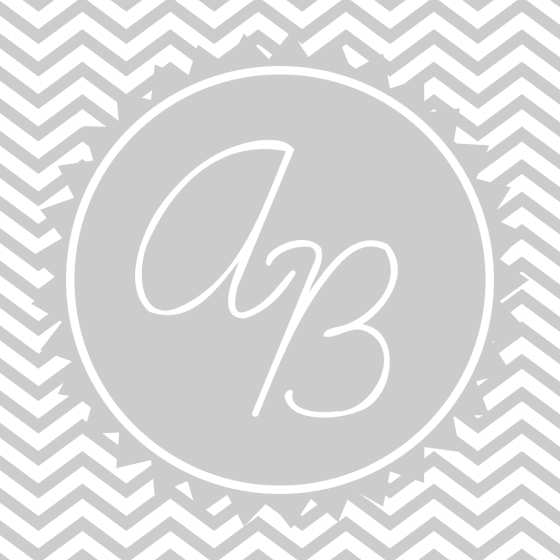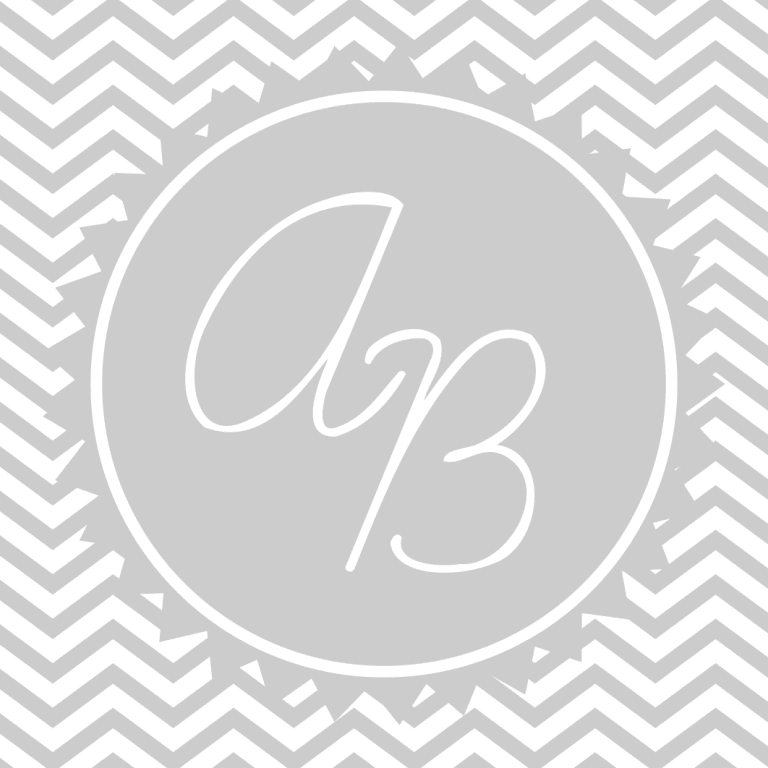 The Getaway Car
Wedding guests looking to decorate the getaway car of the bride and groom can rely on signage to get the job done. That moment they slip into their car as a married couple and drive away into the sunset is one of the most iconic moments of any wedding. It's saying goodbye to the hustle and bustle of the day and driving off with the relief of having the picture-perfect wedding done and the happy ever after to come. Why not make the drive of the newlyweds even more memorable by decorating their car with more than just empty soda cans and silly string? Slap on some car decals to give the getaway car wedding flair. Let the world know this couple just got married by pronouncing it on their vehicle. Who knows, maybe your decorations will get them special treatment at wherever their destination will be when people see that they've just tied the knot.
Just Say I Do
The only thing that stops you from bringing your wedding to life with signs is by not using them! Making the decision to create personalized signage for your wedding is one that you will never regret. It's a choice that will not only create the perfect wedding atmosphere, it will also ease the stress for you and your guests, providing for a day that you will never forget.