College Gameday Signs and Posters
While College Gameday is officially sponsored by Home Depot amongst others (we're still waiting for ESPN to contact us about a partnership!), we've long loved the custom signs and gameday posters featured in the audience.  And really, who doesn't…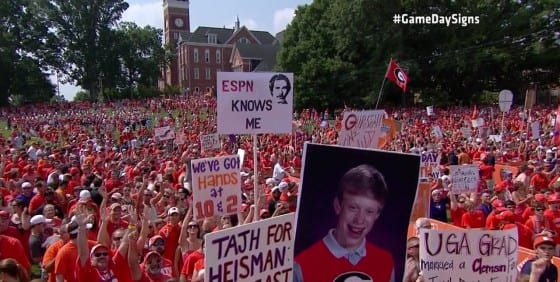 We've even previously made some signs for a UNC vs. Duke basketball showdown as well as the Travis Wilson sign below for this week's game.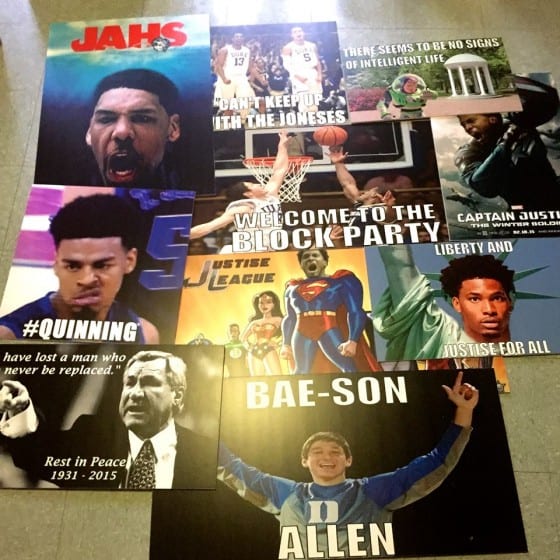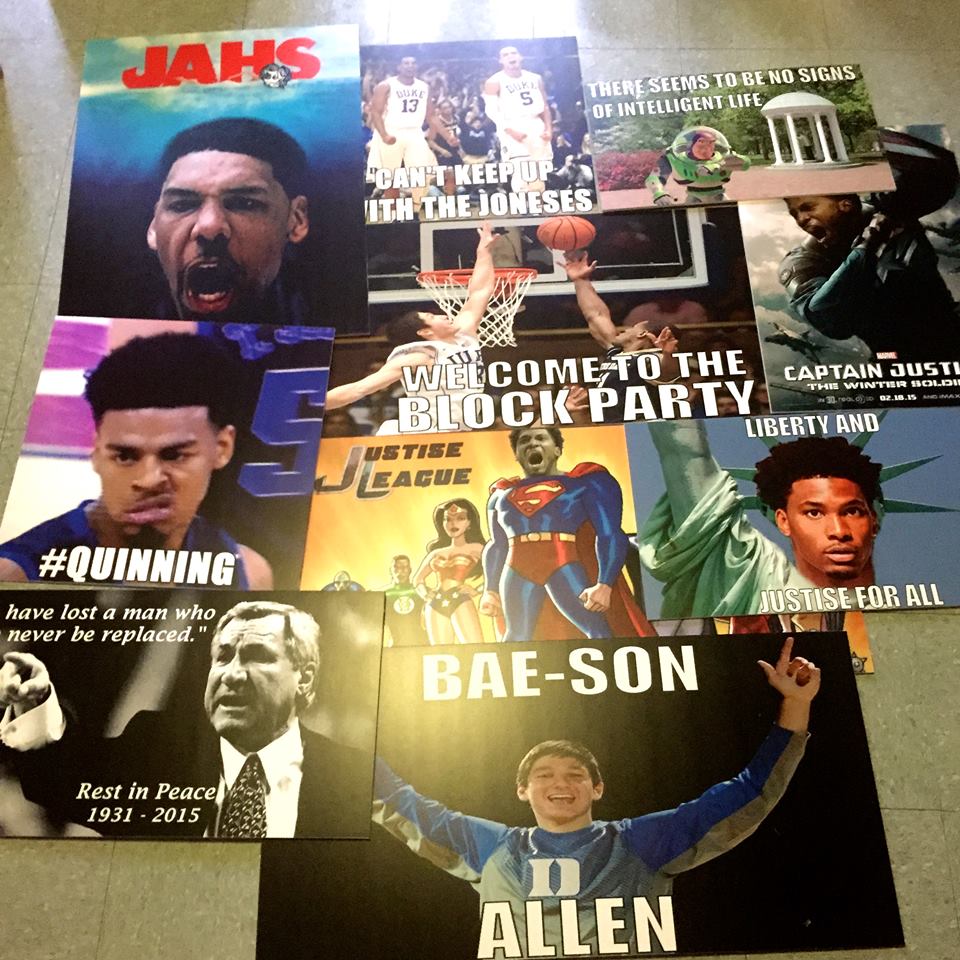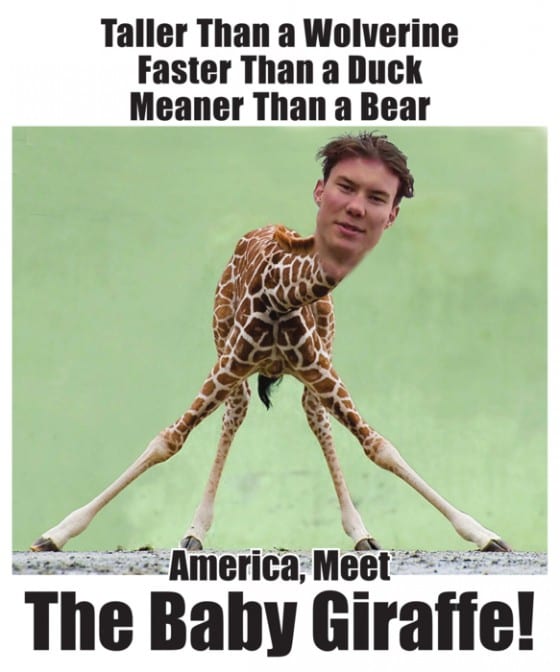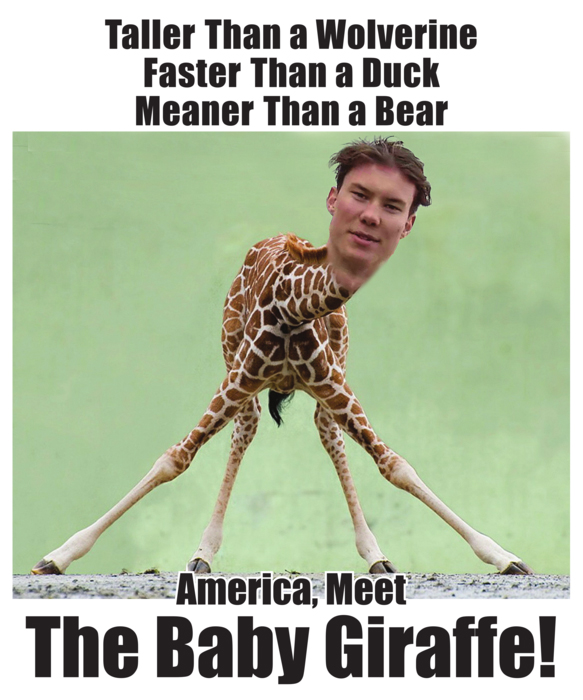 Utah vs. Cal Gameday Posters & Signs Promotions
So if you're looking for discounted or free Gameday signs*, here is everything you need to know:
Use the promo code "GAMEDAYUTES" for 15% off your gameday signs.
OR
Get your sign with our visible logo on ESPN during College Gameday and we'll refund your money for any gameday sign purchased for this week's game.

Either way contact us for free help creating your gameday sign or jump over to our design tool, upload your file(s) and get started.
*Both promotions only apply to signs used for this week's Utah vs. Cal Gameday festivities. For a free sign you must email us after the game so we can verify that you were on ESPN's Saturday morning College Gameday show with your sign that includes our logo. Our logo has to have been clearly visible. Check out more information about our capabilities and ESPN's College Gameday below.
Utah vs. Cal Gameday Posters & Signs.com
As a custom sign company we'd love to help you out with your Gameday posters and signs. With next day shipping and free design services (think of all the possibilities with professional designers with crazy Photoshop skills!) let us help you have the best Gameday posters on the set.
For local Utah fans attending the Utah vs. Cal game you don't even need to worry about shipping! Order your signs as late as 3pm MST on Thursday and pick them up by Friday afternoon at our location near the Salt Lake Airport. We'd recommend yard signs, posters or foam board.
 ESPN College Gameday Comes to Salt Lake City
Arguably the most popular sports show on TV is coming to Salt Lake City. ESPN's College Gameday announced late on Saturday night that the Saturday morning college football preview show will be making its third visit to SLC. After the festivities of the show itself Chris Fowler and Kirk Herbstreit will call the night game featuring the undefeated Utah Utes and Cal Golden Bears on Saturday night (8 p.m. ESPN). The game will feature the Pac 12 South and North leaders in the respective standings.
Utah vs. Cal College Gameday Details
When: Saturday October 10, 7-10 a.m. Gates open at 4:30 am. Overnight camping will be allowed starting at 6 pm on Friday but must be cleaned up by 4 am Saturday morning.
Where: Presidents Circle – University of Utah Campus
Who: Anyone. First 300 people in line will be admitted to "the pit" which is closet to the Gameday set.
Additional activities will be hosted by the University of Utah, College Gameday and some of its sponsors, including another live show Friday afternoon. More details of these activities can be found here, here, and here. The University of Utah also released an official press release with all the details.