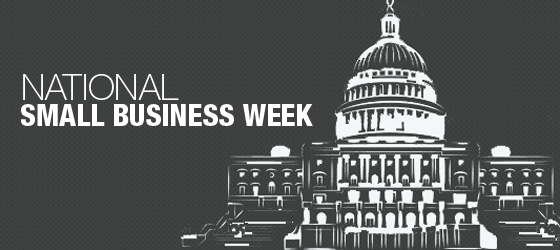 Next week, the U.S. Small Business Administration (SBA) will honor entrepreneurs in celebration of Small Business Week. The SBA provides tons of great resources for small business owners and for those just beginning the process of starting a business.
At Signs.com, we're celebrating Small Business Week, too. Next week we'll bring you a host of articles with advice about how to start and operate your small business. Learn how developing relationships can help you grow your business, review our small business checklist and get details about two organizations that provide free mentoring and business advice: the U.S. Small Business Association and SCORE. And of course, Harper Grey will give you her two cents about why your customers are eager to do business with small companies.
As part of our ongoing Small Business Success series, we'll share two interviews from successful entrepreneurs whose stories will motivate and inspire you. The 2011 National Small Business Person of the Year, Rich Cochran, President and CEO of Mobile Medical International Corporation, told us about the fiscal challenges of opening a business and the importance of balance between work and family. On a local note, we had the pleasure of speaking with Andrew Caprio, the 2011 Small Business Person of the Year for the state of Utah and owner of Monet Medical. He shared the story of his company's humble beginnings and told us how he's learned to make the tough decisions that can make or break a business. We're grateful to both for taking the time to speak with us and can't wait to share their insights with you.
Join us all next week to honor small businesses and their owners for the many benefits they provide to their communities and the contributions they make to the economy.