Think all signs are the same? Think again. In many cases, the effectiveness of a sign is determined by its use. Is it going outside on your storefront or hanging in window? Is it leading your customers to an event or simply helping them navigate to your store? When starting the design process, think of these 5 functions of a sign and get the most bang for your buck.
Recognition and Awareness (Outside Signs)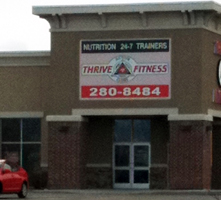 In the most basic sense, a sign on the outside of your store provides information. It makes people aware of your existence. It identifies the space as belonging to your business, and lets customers know that they're in the right place.
Make sure that your signage is clearly visible from the street and that it is easily read. In a 2011 study by BrandSpark, 49.7 percent of people surveyed indicated that they had driven by and failed to find a business because the sign was either too small or unclear (1).