Finding yesterday's contest winner was difficult. The winner was supposed to be located in the Salt Lake Valley, south of I-80 and west of I-15. It's a huge area with hundreds of thousands of homes. Sounds easy, right? Well . . .
The Search Begins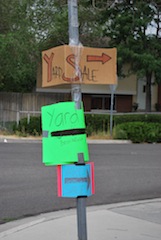 I started the morning at 8:00 am and began working my way south along the west corridor of the valley. I found this pole covered in signs, none of which would achieve glory as the Best Darn Yard Sale Sign.
Brown cardboard should not be considered prime signage material. Ever. The packing tape doesn't do much for the installation, either. Below, you can see our first example of the day for why using poster board is a signage fail. Duct tape? Argh. The bottom sign is a little better, but it's tiny. Your signs really need to be larger than a sheet of paper.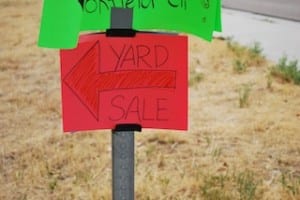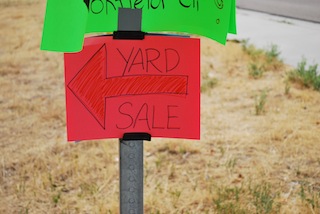 On the other side of that sign is its cousin: the monochromatic sign. Easy enough to read from three feet away; impossible to read from the street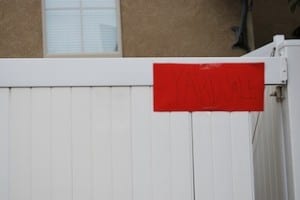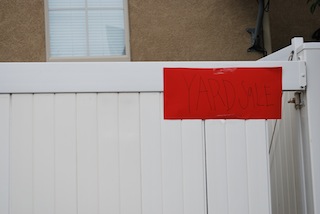 Speaking of red signs, I found this one next. Easy enough to read from three feet away; impossible to read from the street. Not only is the sign small and in a strange location, it's written with a fine-tip marker. Remember, you want your sign to be seen from the street by a person who is driving 25-40 miles per hour.
Poster Board Signage Fail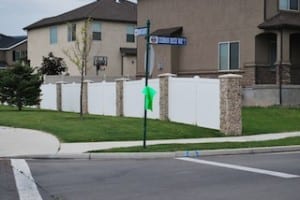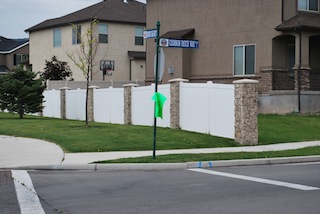 Still farther south, I found another poster board signage fail. Here in Utah, it's breezy most days and today was no exception. This sign was actually a pretty good sign: large writing, clear and concise. But you had to wait for just the right moment for the wind to blow it back open. Most of the time it looked like this.
It's ok to use poster board; it's brightly colored and inexpensive. But you either have to install it flat on a fence or building, or back it with another material. I saw a multitude of poster board signs today. None of them were readable.
If you can't say something nice…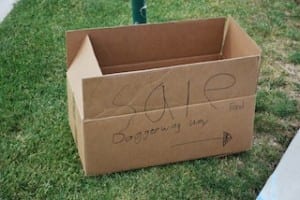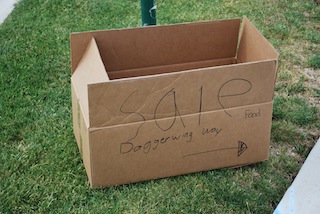 In the same neighborhood, I found this. I stumbled upon it completely by accident as I was making a U-Turn; it was unreadable for the busy road where it was sitting.
I don't even know what to say about this sign . . . My mother told me once that if I couldn't say something nice, to not say anything at all. I just don't have anything nice to say.
By 11:00, three hours after beginning my search, I was in Herriman (about as far south as one can get in the Salt Lake valley). I found this sign, which demonstrated why using a piece of standard, white paper is never a good idea, no matter how clear the writing is. Can you read this? Neither could I and I was parked about 30 feet away–much closer than the cars traveling down the main road: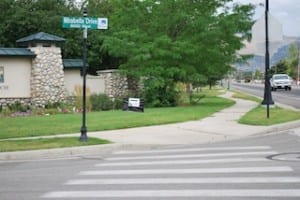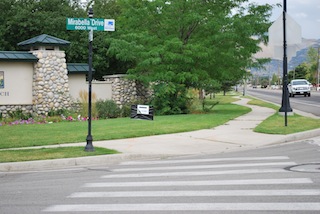 Starting to give up…
By noon, I had turned around and headed North in hopes of finding a winner. To no avail. So I headed home (Stansbury Park) and began dictating an article in which I explained to my readers that there were simply no signs worthy of the moniker of Best Darn Yard Sale Sign.
Then I turned into my neighborhood. And saw this sign: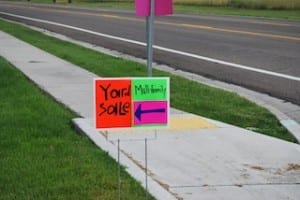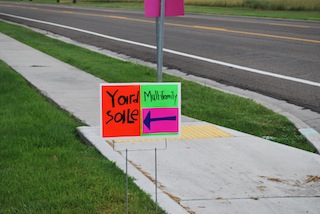 It's brightly colored poster board, mounted over the top of plastic corrugate and placed with an H stake. You can clearly see the information and the arrow points the right direction.
The yard sale was actually quite a distance from the main entrance to the neighborhood. But no worries: I ran across these signs along the way . . .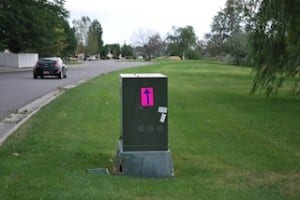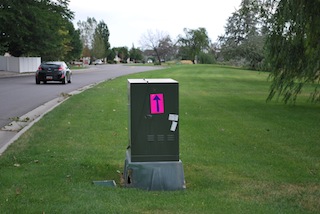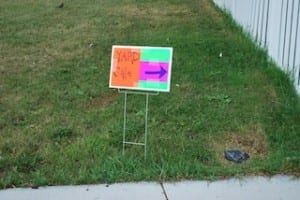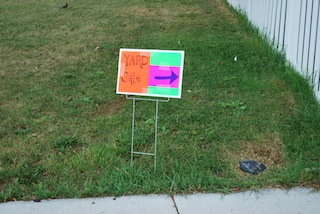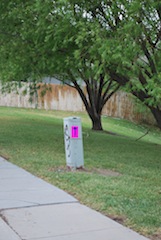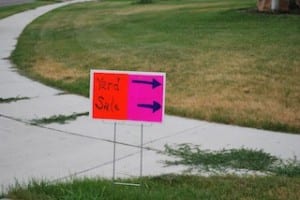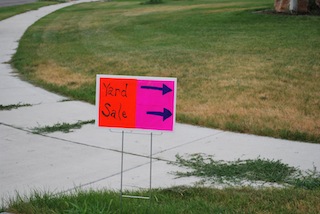 We have a winner!
The winner of our Best Darn Yard Sale Sign Contest for today is Jennifer from Stansbury Park. Though the yard sale was a multi-family event, Jennifer was responsible for designing and placing the sale and directional signs. She did a great job! Congratulations!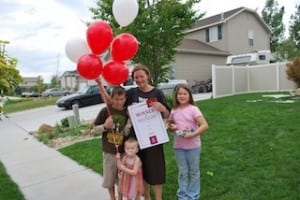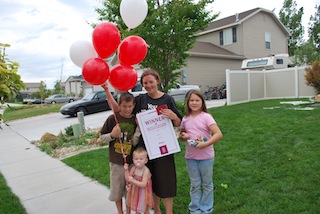 After spending four hours and a half tank of gas . . . I found the Best Darn Yard Sale two blocks from my home.