An A-Frame sign is a great way to advertise while being economical and practical. At Signs.com, we offer that same economical design for our signs to help for your personal and business use. The portable and durable design offers the perfect indoor/outdoor solution for advertising, directing, and informing. With a plethora of uses it might be hard to find the best to fit your needs, so we've compiled a list of common uses and functionality to help determine whether a custom a-frame sign is the one that will work best for you. We've also included A-Frame templates specific to each use to help in designing a sign that is right for you, just click on the template image to begin editing.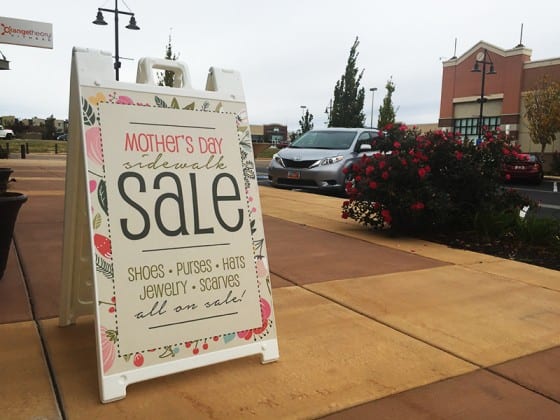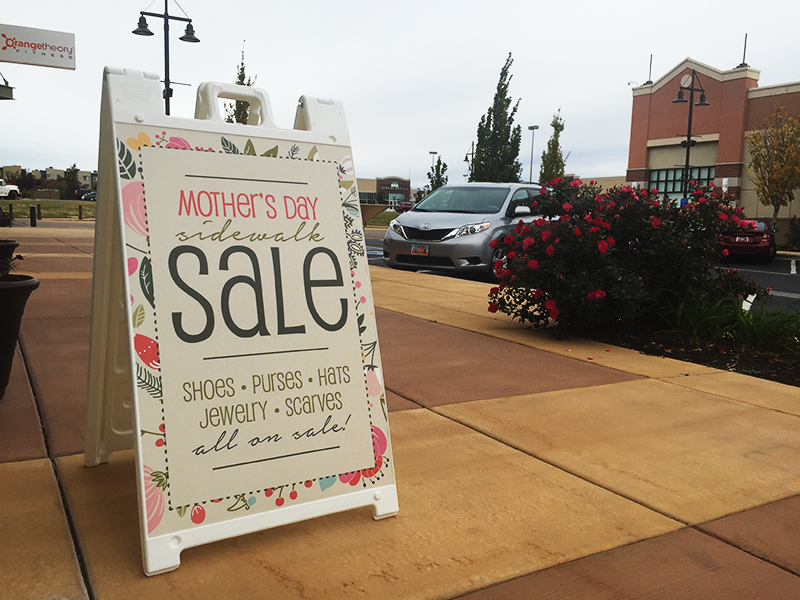 Sidewalk Advertising
One of the most popular uses for A-Frame signs is for advertising on sidewalks. Whether you're a small business trying to increase profit or a homeowner promoting a yard sale, these signs are perfect for conveying your message. To maximize effectiveness, design your A-Frame sign with eye-catching pictures and copy to draw attention to it. Visit our blog on effective design to help create a sign that will be designed in a way to maximize its impact. Place the sign where heavy foot traffic occurs to increase visibility. The double-sided nature of the sign allows for message exposure no matter which direction potential customers are walking on the sidewalk. The design allows easy setup, while maintaining stability in poor weather conditions. Our A-Frame signs can be filled with sand or water to provide extra stability, thus preventing them from collapsing in high winds or being knocked over by a passerby. Filling the sign will allow it to become a more permanent fixture in front of your store or business.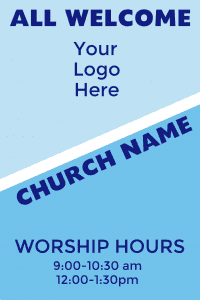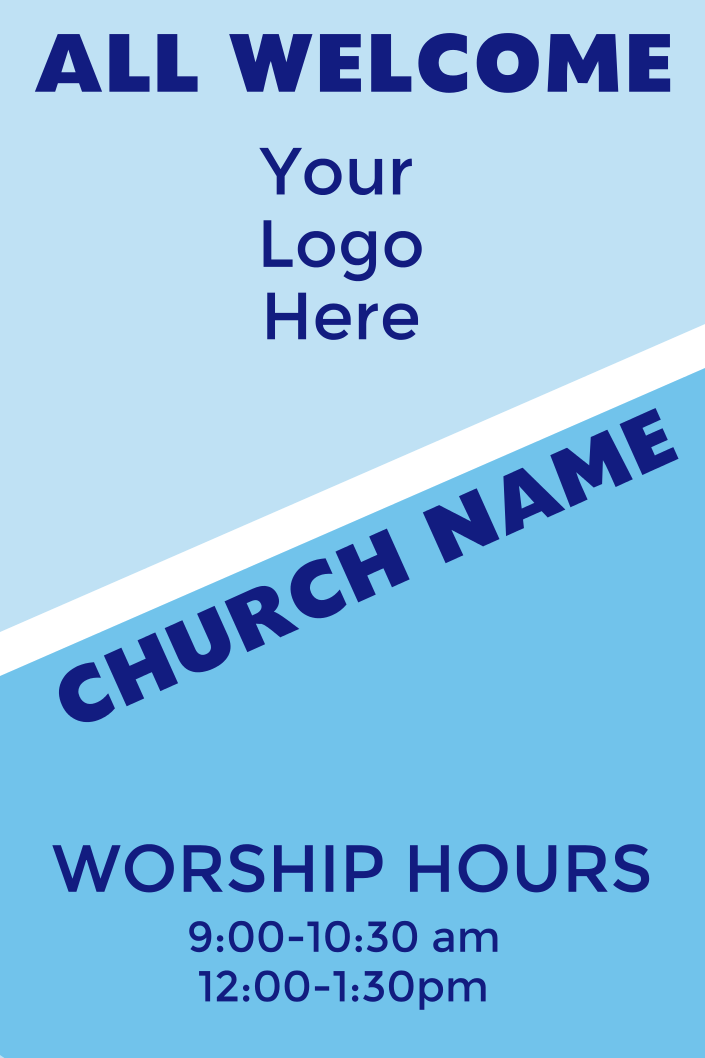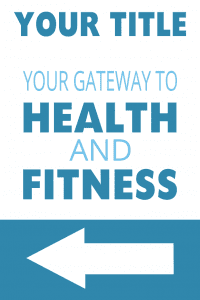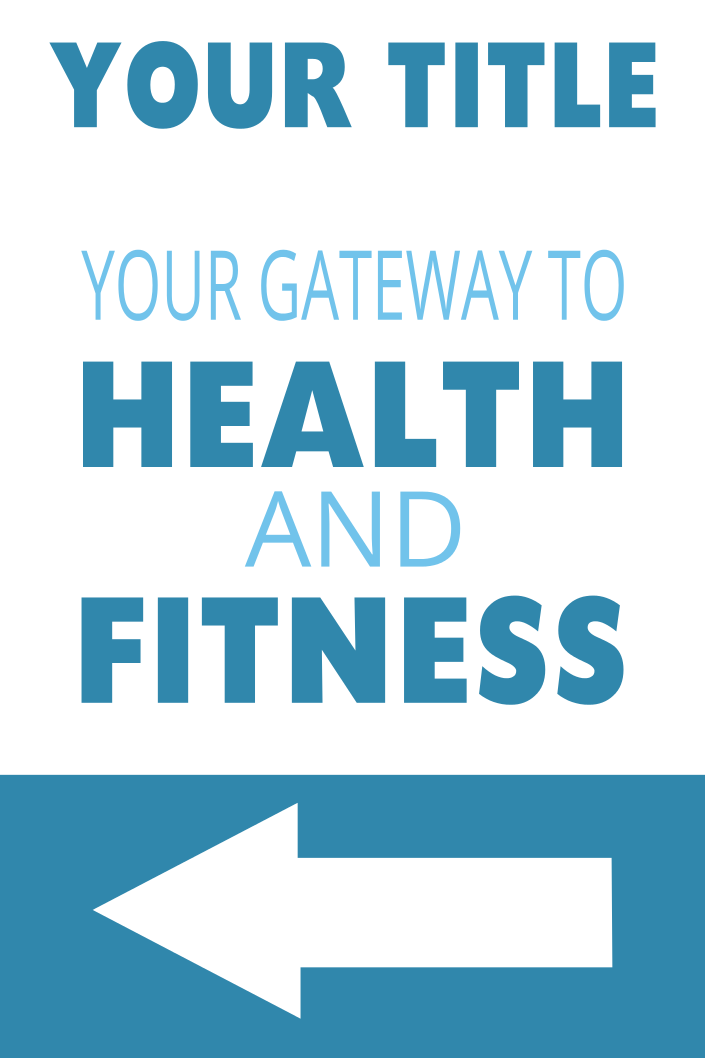 Children Safety Sign
Providing a safe environment for children is a common residential or personal use of our A-Frame sign. Place a "Children At Play" sign in the middle of a road to indicate that there are children present or use a "Children Crossing" sign to designate crossing points near schools, parks, and homes. Also use signs to designate a speed in such areas where children are present. This use of our a-frame signs can be used by both parents in neighborhood settings as well as school crossing guards and schools themselves (think drop off and pick up zones) to help protect children. Warning drivers of the presence of children can reduce the risk of injury or fatality. The size of our sign will give drivers enough time to react and slow down. Though safety signs will increase freedom of play of children, we cannot ensure that drivers will heed or follow warnings posted.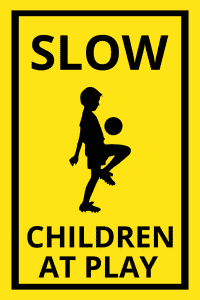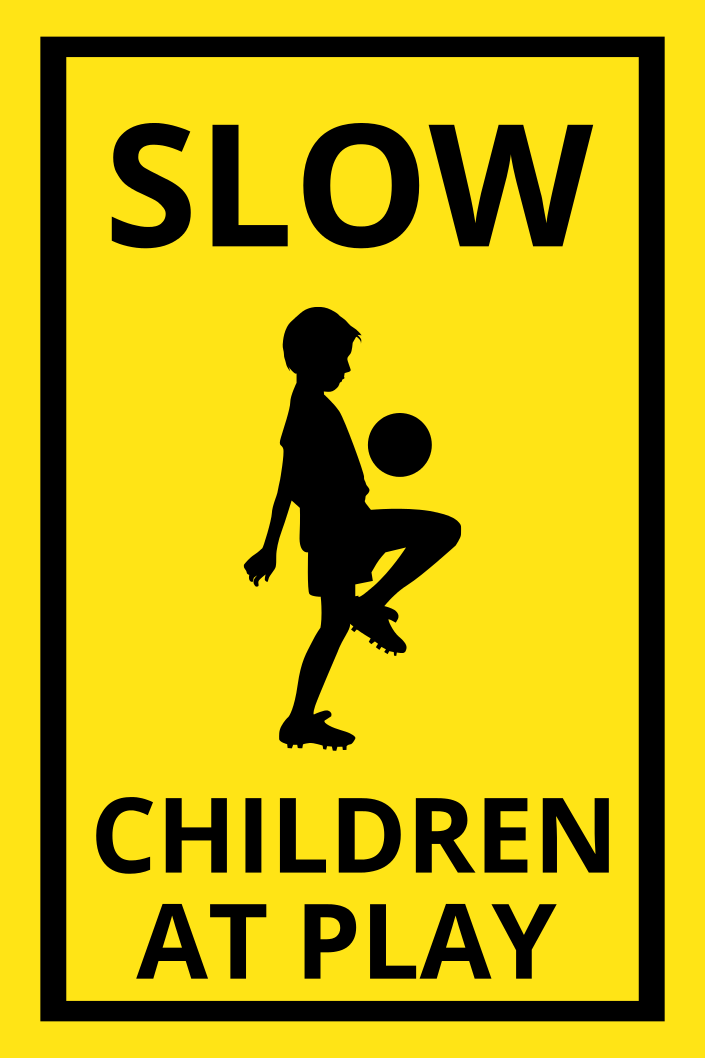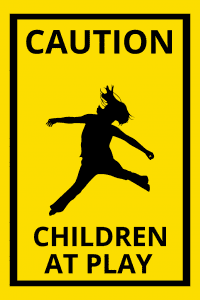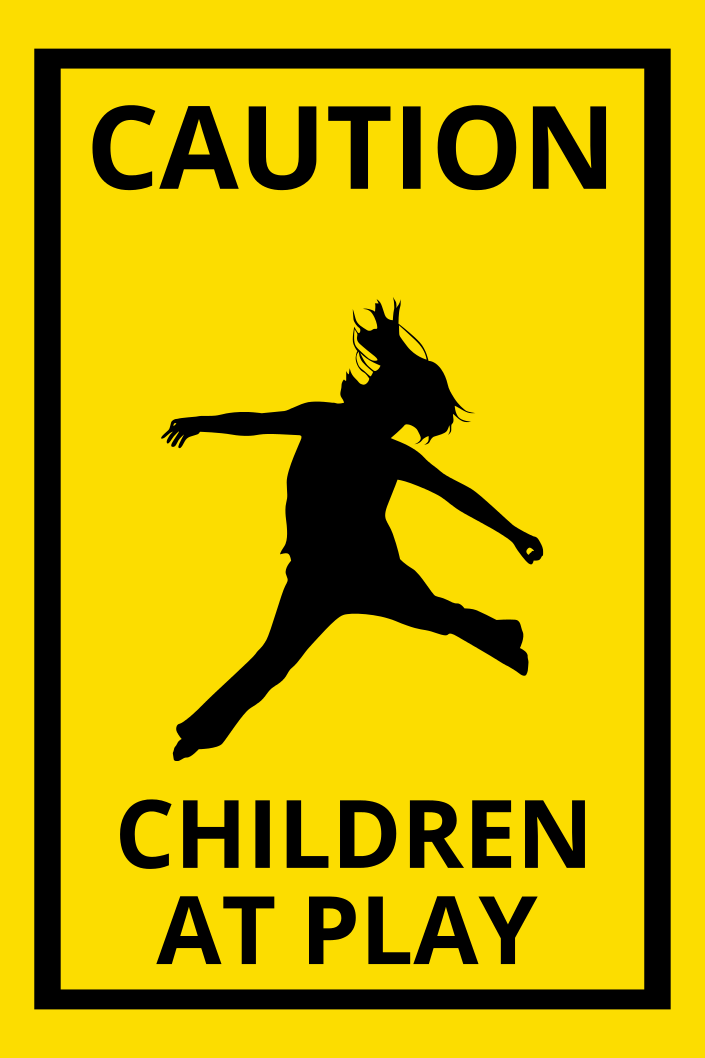 Promotional Use
A-Frame signs are perfect if you're looking to emphasize a sale, promotion, or seasonal special. The ability to fold-up the sign for storing makes it a perfect solution for limited-time use. Incorporating specific and enticing information will capture attention, so be sure to emphasize specific sale percentages, items, and benefits. Be direct and clear with what you display on your sign to maximize the effectiveness of the promotion. If you place your sign farther away from the storefront, include simple directions to your location. Promotional signs that are located away from the business can help direct foot traffic towards your location.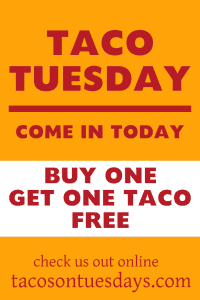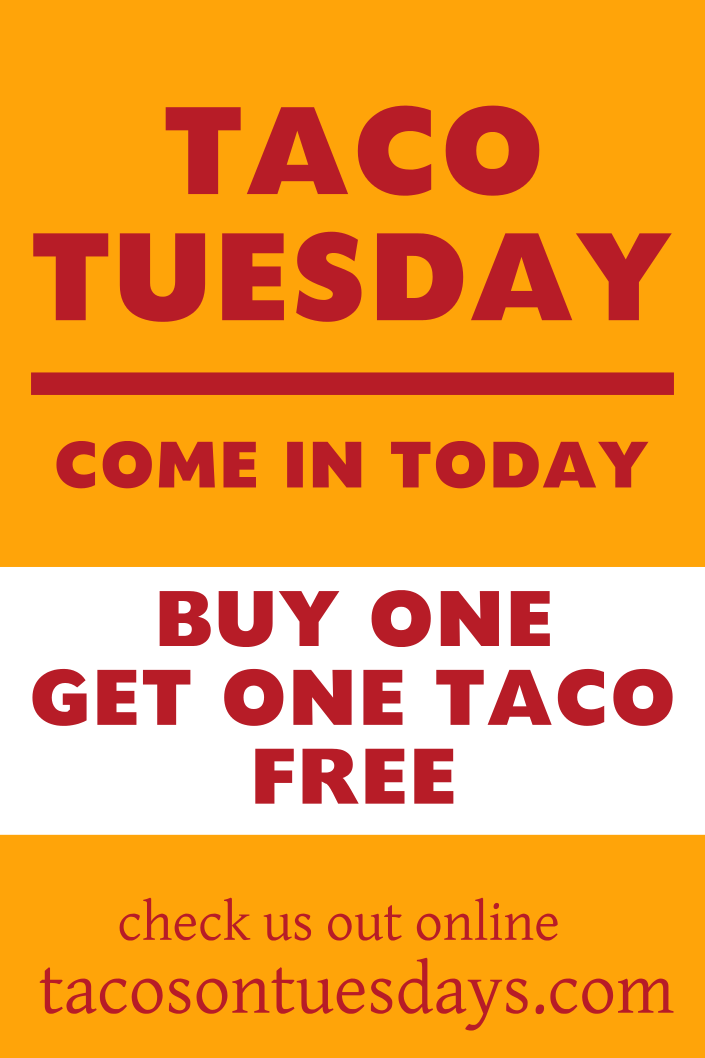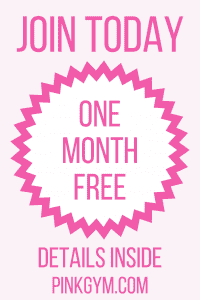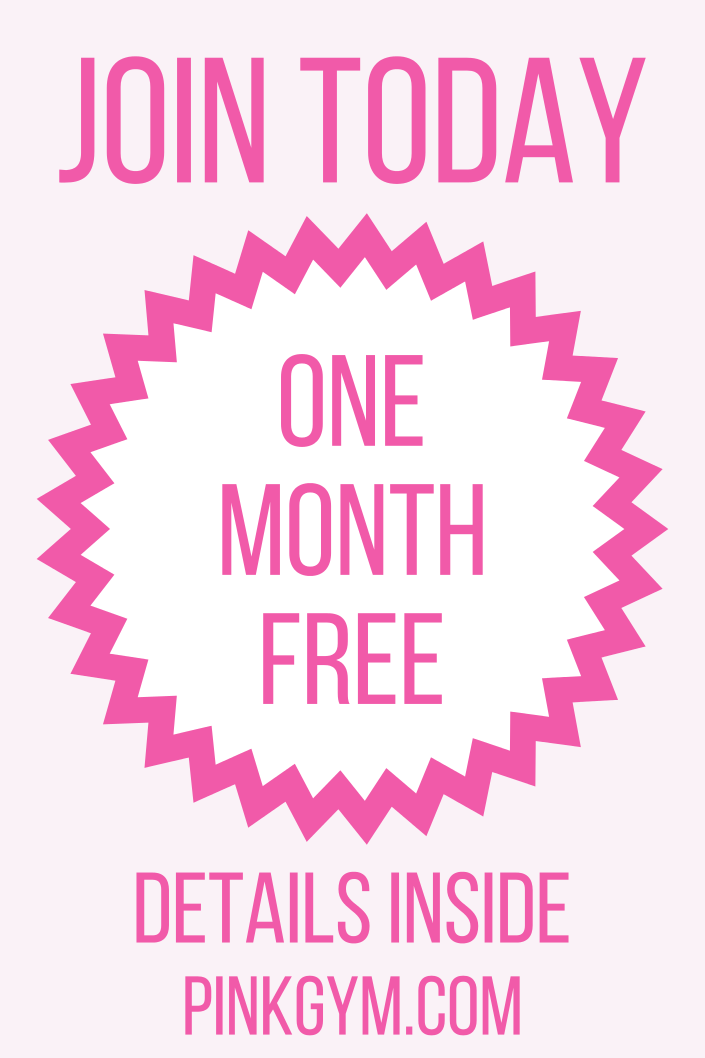 Roadside Directional Sign
To help alleviate traffic and offer clear, visible directions, use A-Frame signs. These signs are great for indicating parking space availability in parking garages and routes to navigate the parking structure. The durability of the sign also makes it perfect for indicating directions at construction sites and during road work. In such situations, make sure the signs are visible in poor weather and at night. We suggest using our reflective decals to add greater visibility in those circumstances. Using an A-Frame sign will quickly allow adjustment of routes and directions without causing headaches.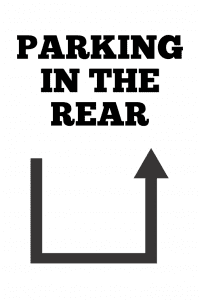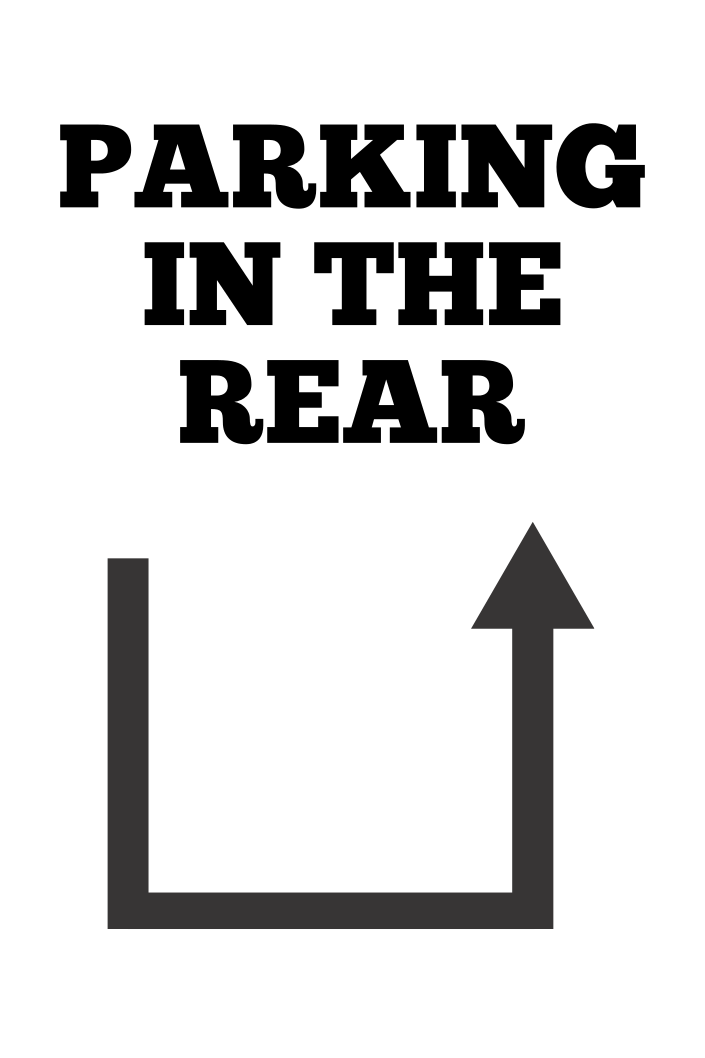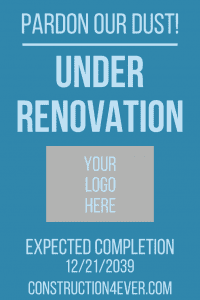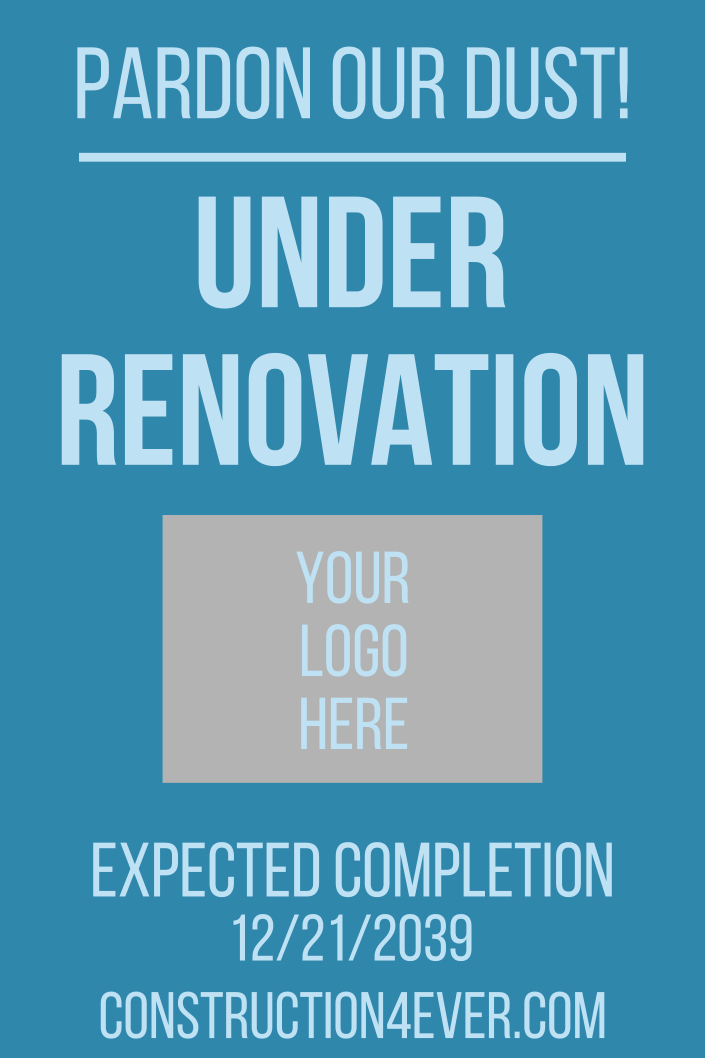 Event Management
Hosting an event can be chaotic and an organizational nightmare. Add order with A-Frame signs by setting them up throughout the venue to provide necessary information and direction. Sign-in and registering areas can use A-Frame signs to post a list of crucial sign-in procedures. Make sure to place the sign away from walls and in open areas to utilize both sides of the A-Frame. Posting directions on both sides of the sign allows for maximum signage efficiency and allows attendees to navigate around the event without any confusion. Use the sign to temporary designate areas of caution or those that are off-limits. The A-Frame will offer an easy solution to bring simplicity to your event.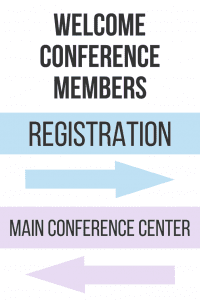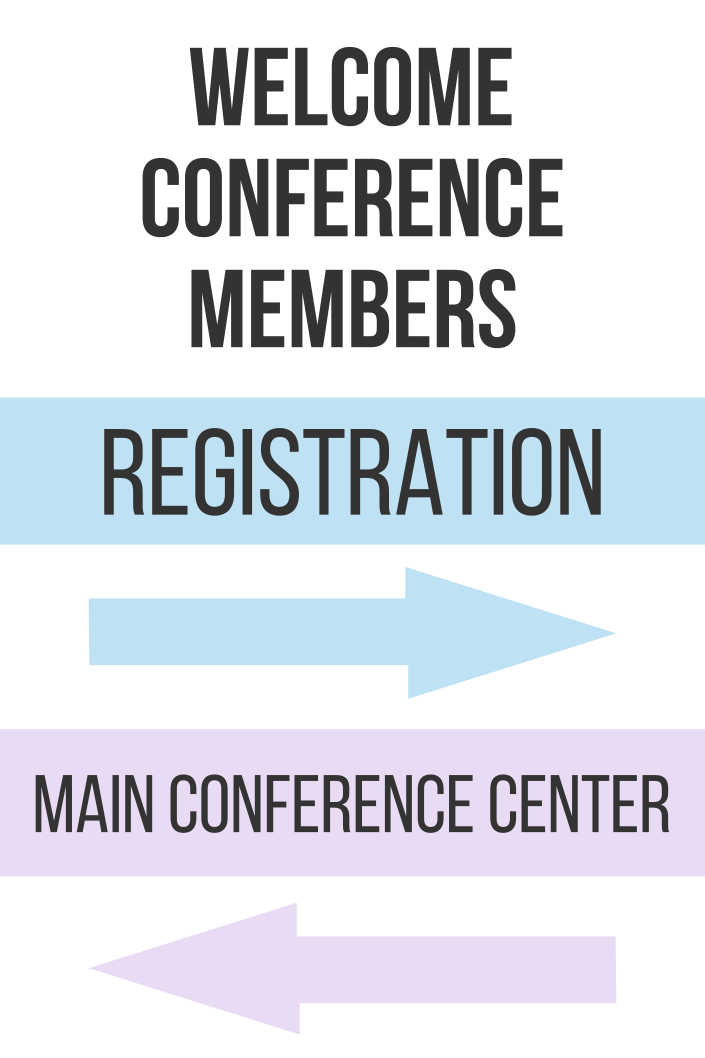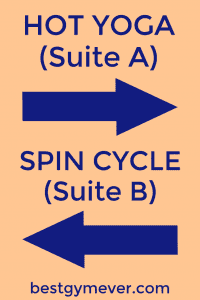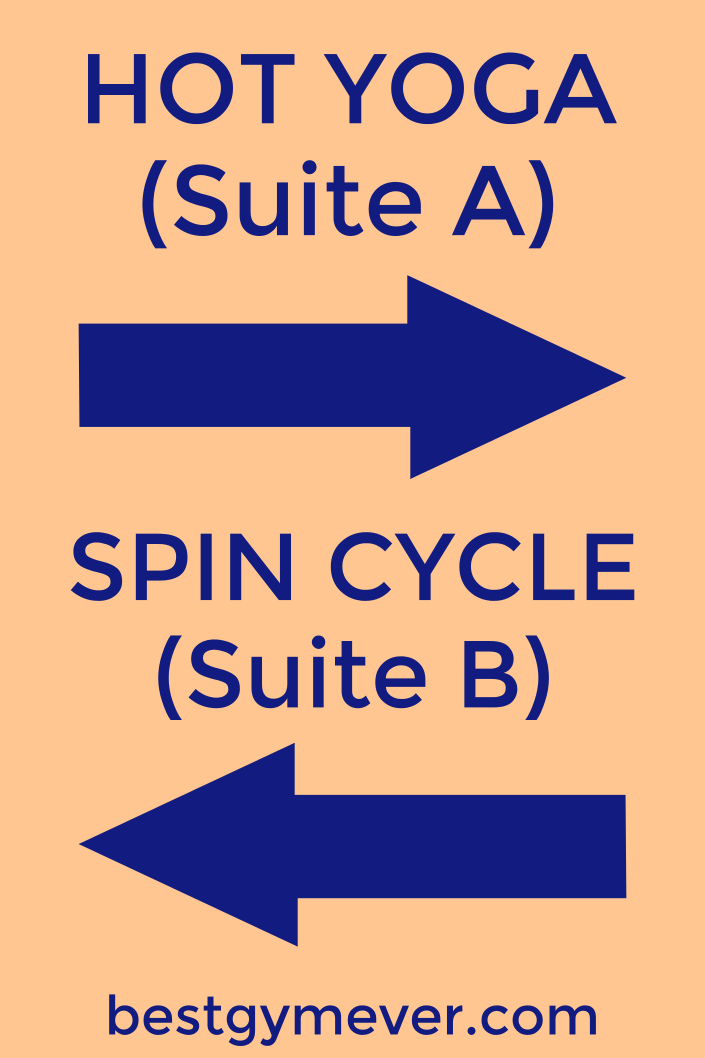 Restaurants/Cafes
Menus and specials are easily displayed using A-Frame signs. The mobility of the sign allows for placing inside or outside and is perfect for using in catering situations. When displaying the sign outside a restaurant or cafe, focus on a few popular and unique menu items that would entice a passerby. Too many items or items that are not unique could cause loss of interest or even complete disregard of the sign. As previously mentioned, sales and promotions are a great way to draw attention and should be included in signage posted outside your establishment. Placing signs inside will allow you to elaborate on specific menu items and specials. Use the reverse side of the sign to leave guests with a positive message; customers love appreciation so don't be afraid to show it with a simple message.