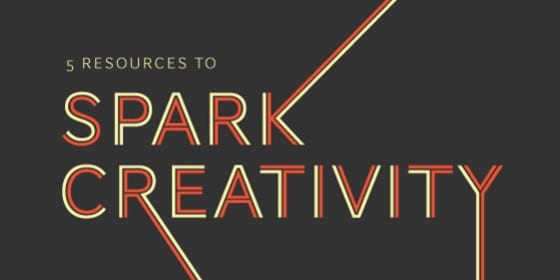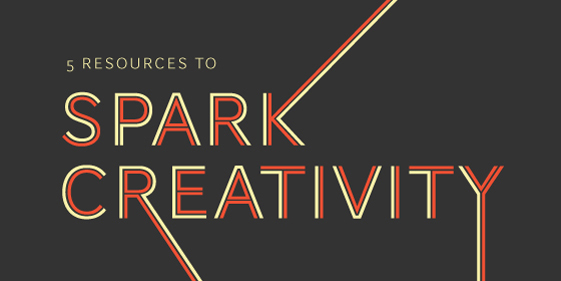 The popularity of the term creativity is at an all-time high. Thanks in part to innovative companies like Apple and Google, creativity is now viewed as a viable conduit to business success. Creativity in product design, creativity in marketing campaigns, and even creativity in customer support are now becoming the focus of countless meetings and strategy planning sessions.
But what about the small business? What about the world of the entrepreneur? It seems most creativity is used up in the initial business creation cycle and once a company is formed, launched – insert your milestone here – the creativity comes to a screeching halt. Why? So much energy is used up just getting to market that when that milestone is accomplished, we sometimes feel fresh out of new ideas. But, in order to really succeed, we as small businesses need to continue to fuel our creativity. We need to seek out inspiration, sometimes in unlikely places, so that we don't fall prey to complacency and stagnation.
As a designer and marketer, I am constantly faced with the struggle to "be" creative. To overcome those struggles, there are numerous resources that I frequent to get new inspiration. Here are my top 5 resources to get the creative juices flowing.
1. Creative Something – Curated by a former colleague of mine Tanner Christensen, Creative Something is a widely read blog that focuses on the discovery and implementation of creative thinking in your personal and professional lives. Tanner is regarded, by the likes of Adobe and SEOmoz, as one of the great authorities in creative thinking. His unique perspective delivers easy to grasp applications that anyone can employ to become a more creative individual.
2. Behance – Launched in 2006, Behance was one of the first online portfolio sites for creatives that hit the mainstream. Now owned by Adobe, Behance hosts millions of online galleries from graphic designers, web developers, freelance photographers and illustrators. You can browse by creative field or type in a keyword to filter to galleries that interest you. Behance is a great resource if you are looking to get ideas on branding, website development, sign installations or retail space design and planning.
3. Springwise – Springwise is a really interesting site that basically aggregates entrepreneurial ideas from all over the world into one website. Did you know that a France based company is helping restaurants show their patrons digital menus on tablets that feature videos of the meal being prepared to give customers a better idea of what they get if they order that item? Or, how about see-through garbage bags in the Netherlands that allows passersby the opportunity to see if the contents can be reused or recycled? Even if you don't work in the food or eco-development industries, Springwise is a fantastic way to see what other entrepreneurs are working. Hey, you might just be able to implement some of their ideas into your own business.
4. Google+'s New Communities – I was skeptical of Google+ when it first came out. I thought, "Oh, great. Another social profile to manage." Now, after a year removed from launching our Google+ profile, I find it to be a good source of inspiration, especially since they launched the Google+ Communities. Are you a lawyer? There's a community for you. Do you sell HVAC equipment? There's a community for you too. The great part is, other members in those communities are constantly posting articles, questions, and ideas related to the very thing that interests you. Joining a community is easy. Just set up a Google+ account and then start searching for topics that a related to your business or profession.
5. Your Own Backyard – I love my job and it definitely keeps me on my toes, but for the most part it is a desk job. I have a gorgeous view of the mountains but not much else. When I have (writers, designers, marketers) block, I tend to get out of the office. A change of scenery usually does the trick. Sometimes I will just walk the streets of downtown Salt Lake to look at the architecture. Sometimes I'll go to an antique store and peruse 200 year old furniture. Or, sometimes I will head to the Utah Museum of Contemporary Art to check out the latest "odd" art installation. You can find inspiration anywhere, you just have to get out and look for it!