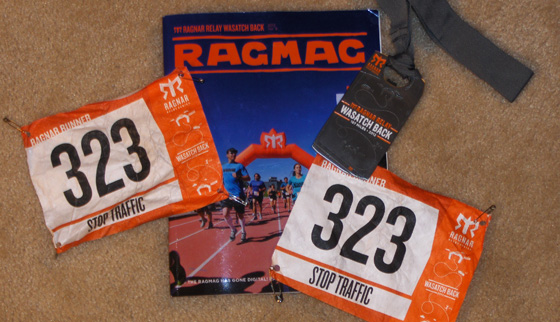 It is hour 32 of your 200 mile excursion through some of the most beautiful, serene, painted by God himself landscape that the earth has to offer and you feel great . . . ah, who am I kidding, you are miserable, hot, sweaty and sleep deprived and you are about to jump out of a van to start your last run of the race which is 4 miles up an 1800 foot vertical climb. At this point, you are sorely regretting being talked into doing this by 11 other crazy people who are just as hot, sweaty and sleep deprived.
So is the experience of a long distance relay race. Never done one? That's ok. It's a bucket list item for a lot of people, but for me it has become a reluctant addiction. Basically the race covers about 200 miles and they are put on all over the world. Probably the most famous is the one right in my backyard, the Wasatch Back Ragnar, which goes from Logan, Utah to Park City. There are about 1500 teams and 12,000 runners of all shapes, sizes, and psychological dispensations. They all come with one goal – finish.
This past weekend, I had the privilege of completing my 3rd relay in the past year. I became involved in these races to help a non-profit that I am involved with (Operation61) raise awareness for victims of human trafficking. But deep down, I always knew that running this crazy race was about much more. For me, a self proclaimed non-runner, finishing a race like this was about overcoming the limitations that I saw in my own life. It was about pushing my body and mind, to do something that, in my youth, many of my friends would have never thought possible. I run because the only thing that can stop me is myself. I am my own leader!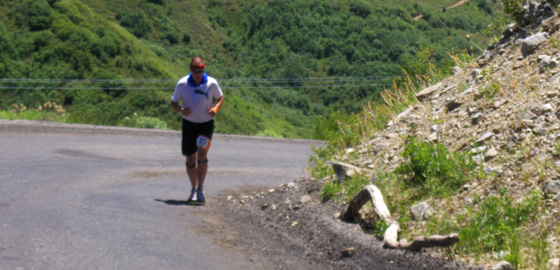 I guess it was around that 32 hour mark that I started thinking about writing this post (it's funny what you tend to think about with no sleep and already 12 miles ran). I quickly realized how much an experience like running a relay race mirrors what we face in our daily lives as business professionals, members in our communities and leaders in our own families. In fact, the same leadership qualities that are on display during a race are the same ones I see everyday in my professional life. I am sure there are a lot more, but here are the three qualities that stand out to me.
1. Motivation
Inevitably, in every race, there's someone who just isn't feeling it. They are usually the one who doesn't like to be sweaty and dirty or the one that seriously struggles with lack of sleep. Unfortunately, they can cause a lot of issues for a team. They tend to bring others down and if you are not careful, they can ruin the experience for everyone.
Whether you are running a business or an organization, one of the hardest tasks for any leader is motivating those around you. To achieve success, you must get employees and volunteers to buy into your mission. Inc. Magazine states "Unfortunately, motivating people is far from an exact science . . . But you can boil down employee motivation to one basic ideal: finding out what your employees want and finding a way to give it to them or to enable them to earn it." As leaders, if we continually think in these terms, we will be able to see and take advantage of opportunities to get more out of our employees and volunteers and hopefully develop long term commitments from them.
2. Optimism
Negativity can run rampant during a relay race. If there is one thing for certain, something will go wrong – a van gets lost or is late to a runner exchange, someone gets injured or gives up. Whatever the case, negative attitudes can demoralize a team.
Ever had bumps in the road while running a business? I bet they happen all the time. Trials and tribulations may be a inconvenient part of life but the true measure of leadership is how you respond. When faced with difficult situations, staying positive can have an immeasurable impact on your employees and volunteers. You don't panic and they won't panic. And they may be more willing to help create a solution to the problem, rather than complaining about it.
3. Patience
I can't begin to accurately describe the rush of adrenaline that happens right before you jump out of that van for your first run. The anticipation, excitement, and nerves are overwhelming and you feel like you could run for days. I can also say that the road is paved with exhausted runners who take off on a full sprint on their first leg of the race. Like business, running a long distance race takes patience. Success doesn't happen overnight.
As leaders, our personalities lend themselves to rushing into things (battles, investments, relationships). We want to control situations and get to the finish line first. Although it is in our nature, being patient can and usually does, work out to our benefit in the end. This holds true about day-to-day decisions as well. Get the facts and the input of others. Remember, as an owner, director, or manager you often aren't seeing the whole picture because you are more high level. Talk to your employees and volunteers. Listen to what they believe are the issues with your organization. By staying patient, you can get all the information you need to make the right decisions, not just the quickest ones!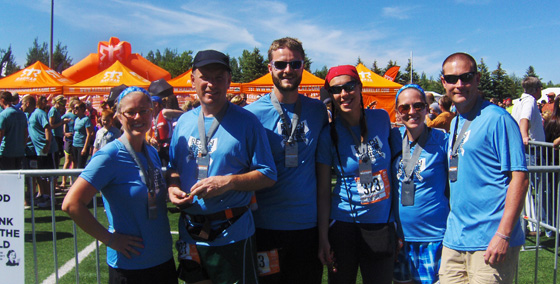 No matter what, the true character of a leader is often seen more in difficult times than easy ones. When the going gets tough, take these simple lessons to heart and you just might find that you finish the race and become a true leader in the process.