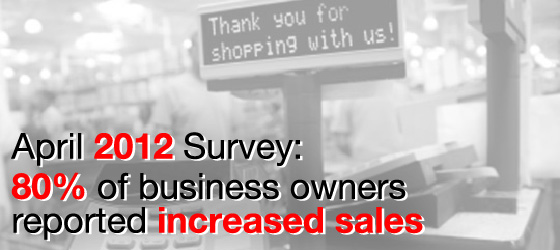 Good news! The National Association for Business Economics conducted a survey in April and found that 80 percent of the business owners that responded reported increased sales. Two-thirds felt optimistic that the GDP would increase over the next fiscal quarter.
With any luck, growth will continue and you'll see a steady rise and recovery during the remainder of 2012. In the meantime, it's a good idea to be careful with your budget this spring. Marketing is still as important as ever, but it's prudent to save as much money as you can during this period of recovery. Here are some ideas that you can implement in your own community to help you increase sales without breaking the bank.
Have a Party
What better way to celebrate the arrival of warmer weather than with a party at your business? Contact current customers and let them know that you're having a customer appreciation event. Gear your party toward whatever fits your budget and clientele. Here are a few ideas:
Host a wine and cheese tasting. Hire a local string quartet and invite everyone to dress up.
Have a community BBQ. If you're on a super-tight budget, ask guests to bring a pot-luck dish to compliment the hot dogs and hamburgers you provide.
Create a "ladies" night and open the store after-hours. Offer some freebies such as manicures or makeovers and serve decadent desserts.
Create a "guys night out" with a big screen television, beer and darts. If your clientele is a bit more refined, offer drinks and cigars á la Mad Men.
Hold a festive family party with punch and cookies, games for the kids, stories, face-painting, etc.
Offer a special gift to customers who bring a friend. You'll gain new business and create an even stronger relationship with your current customers.
Volunteer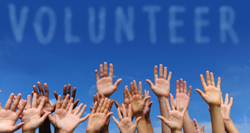 I recently wrote about corporate volunteerism for National Volunteer Week. Studies have shown that volunteering in your community can both boost employee morale and provide your business with lots of great PR. Best of all, it's free!
Take a look at your community and see who needs some extra assistance this spring. It's a good time to help the elderly or disabled in your neighborhood—do some yard work, paint and repair exterior trim, hook up air conditioning units. Give your local newspaper a call to let them know about your upcoming volunteer event and invite members of the public to join you.
If you don't have time to spend a day working in the community, host a food bank drive. Food banks often suffer from low inventory during spring and summer months. Most people donate during November and December for the holidays, but people who need food assistance need it year-round. Place an inexpensive banner in front of your business, post some flyers throughout the community and let everyone know that they can bring food items to your location.
Get Social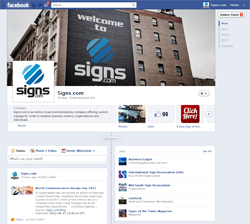 If you're not posting on Facebook and tweeting on Twitter, now's the time. Social media is popular… and free. In his new book, Likeable Social Media: How to Delight Your Customers, Create an Irresistible Brand, and Be Generally Amazing on Facebook, Dave Kerpen says:
"The social media revolution has given consumers around the world the most powerful voice they've ever had…(it has) led companies, organizations, and governments to figure out how to accomplish more with less money – to get their messages out there and talked about, without spending as many dollars on declining media like television, radio and print."
If you don't know anything about social media, or you've set up profiles but aren't interacting much with your customers, check out Dave's book and get started. You can't begin to get nearly this much exposure with any other kind of free advertising.
Community Matters
Maybe you've noticed that all three of my inexpensive marketing ideas are centered on community. That's because building relationships with your customers is one of the best ways to retain their business – and get more. People rely on friends and family to refer them to businesses. If you're the insurance agent, plumber, clothing retail store owner or restauranteur that is constantly involved in your community, you're the person who comes to mind. And, owning a business should be more than just turning a profit – it should include contributing to your town, both as a business and as a community member.