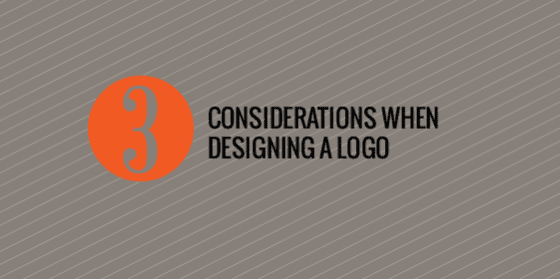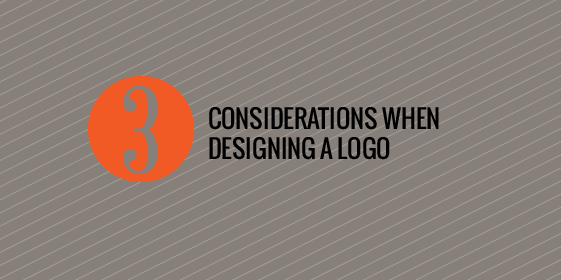 Creating a solid logo is a must for any business looking to develop a strong brand. The logo is the foundation on which your website, advertising and sales collateral is based. Over the years, there have been numerous "fads" and trends in logo design. Some have come and gone; some have remained. Like any design project, there are a lot of best practices when it comes to color, spacing, balance, contrast and type. Recently, type in logo design has become hotly debated. With thousands of new fonts being created every year, it's hard to weed through what is good and what isn't when incorporating them into a new logo.
To avoid making mistakes, apply these 3 considerations when selecting a font or creating a unique typeface.
Is it legible across ALL application? Try to imagine what the logo will look like on business cards, website, social profiles, and even embroidered on a shirt. The type might look cool at first, but could be completely unreadable when used on different mediums

Does it fit your business' personality? If you are in a high tech industry, don't select a type that was made for ancient Egyptian scrolls….yes, I am talking about you Papyrus!

Keep it simple, stupid! The best logos have one or two fonts. Don't try to cram 5 different fonts into one logo.
So now you know what to look for when choosing a logo font. But what fonts are considered the best? Choose one of these 5 best logo fonts when creating a logo for your business and you will be sure to create a design that stands the test of time.



Helvetica – Probably the most widely used font when it comes to graphic design, Helvetica comes in a wide variety of weights and styles. But, be careful. Because of its popularity, there are a lot of knock offs out there that don't look as good.  Alternative: Trade Gothic.



Frutiger – This is an easy to read, modern font that is super versatile. Each letter was created to be uniquely identified. Alternative: Futura.



Garamond – The oldest of typefaces and possibly the most legible, Garamond is an serif font that adds a bit of class and sophistication to any design. Alternative: Sabon.



Bodoni – Bodoni is unique in that the serifs are flat rather than arched like many fonts in the same category. Alternative: Didot.



Trajan – Trajan is a all caps font that works great when you want a timeless look. It has a more serious nature so be careful if you want to look more playful. Alternative: Mrs. Eaves Caps.