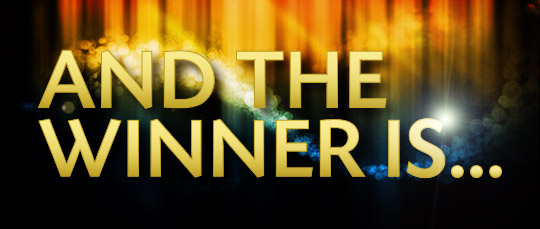 In a world where high-budget special effects rule, where teen superheroes throw cars around and a movie about plane crash survivors in Alaska can't get by without a bunch of CG wolves, a return to the silent movies of the 1920's is a refreshing change. Obviously, the Academy of Motion Picture Arts and Sciences agreed, giving The Artist(1) Oscars for Best Picture, Best Actor in a Leading Role and Best Directing, along with Best Costume and Original Score.
It's worth thinking about the impact of a silent film in a world that embraced the "talkies" (movies with sound) over eighty years ago. Viewers who were accustomed to the loud noises, fast motion and bright colors of current movies embraced the graceful black-and-white, wordless portrayal of a love story accompanied only by music. Sometimes old-school is just as good (or better) than the latest technology.
Maybe you can't afford the latest technology to advertise your business. Television and radio ads can cost hundreds of thousands, if not millions of dollars, and if you don't include a trained animal, over-the-top special effects or the latest model, you might not get the response you need to justify the price tag. Flashy digital billboards are an option, but many are still out of the price range for most small business owners. But that's OK. You still have cheaper and in many cases more effective options.
A survey of 100,218 North American households in 2011(2) found that the television ads were the most useful as an information source. But indoor signage came in second (tied with Magazine Ads), and outdoor signage came in third in the survey—both ahead of radio, Internet and newspaper ads. So if you don't have an extra $500,000 lying around, signage is definitely the best way to convey your message to consumers.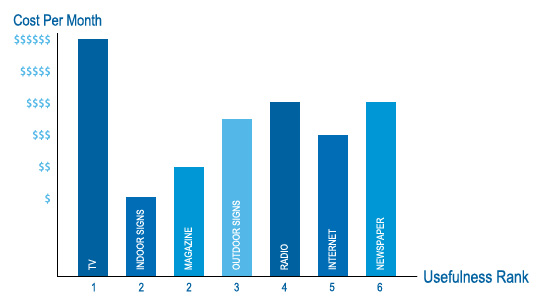 A well-designed exterior banner or lawn sign in front of your business can have an immediate and significant impact. In the same 2011 study, 34.5 percent of consumers stated that they make quality assumptions based on signage, and 29 percent stated that they are drawn to specific stores based on sign quality.
George Valentin (played by Oscar-winner Jean Dujardin), is able to convey his love for Peppy (Berenice Bejo) to the audience without ever speaking. He's able to make viewers feel strong emotion as he spirals into depression and then redemption. Signage that conveys the quality and personality of your business also has an effect on your customers . . .  without a single exploding car or building.
(1) The Artist. Michel Hazanavicius. Warner Bros, 2011.
(2) Brandspark/Better Homes and Gardens American Shopper Study. 2011