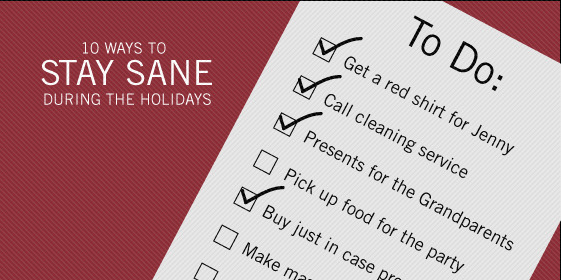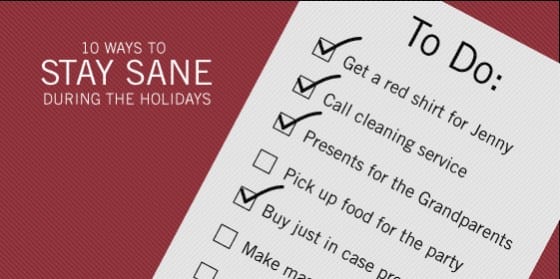 I ran into a friend at the mall last weekend. She looked exhausted and harried while juggling a cranky toddler and several heavy packages. "I hate the holidays," she said, "It's nothing but six weeks of stress." It's an opinion that many people seem to share. Why? We're supposed to be building snowmen with small children, participating in religious celebrations, and sitting in front of chestnuts roasting on open fires while holding glasses of eggnog.
The truth is, the holidays themselves aren't inherently stressful. We make this time of year stressful due to the expectations we place on ourselves and others. So here are 10 ways to help you stay sane during the holidays.
1) Go easy on the spending.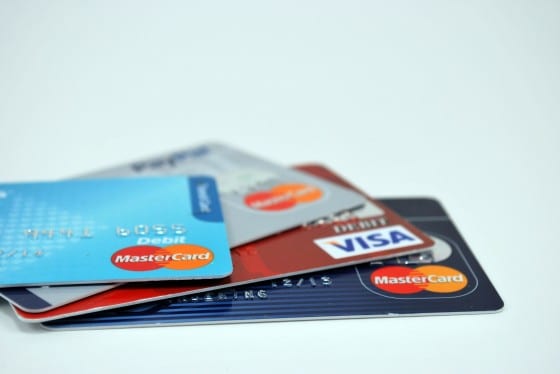 Even if your budget isn't tight, overspending often leads to stress and guilt. Does everyone really need a new laptop, smart phone and six sweaters? And if you're using a credit card to finance all the bling, you're probably having trouble sleeping as you worry about how you're going to pay it all back in January. Set a reasonable holiday budget and stick to it.
2) Spend a day preparing meals for the freezer.
In between holiday dinners and parties, you still have to feed your family everyday weeknight meals. This gets trickier as the month goes on; your son has an elementary school orchestra program, your daughter is singing in the church choir, the whole family is volunteering at the food bank. The calendar may be full, but everyone still has to eat.
Instead of driving through the fast food lane, take some time now and prepare several family meals that can be frozen and easily reheated.
3) Schedule plenty of fun.
Make sure you fit in the stuff you actually want to do; not just family obligations. Sit down with everyone in the family and make up a list of the things that are important to family members. Go ice skating, build a snowman, bake cookies together, take a drive to see Christmas lights.
4) Hire someone to clean the house.
If you're hosting a holiday party, one of the things on your to-do list is probably giving the house a thorough scrub. It's one thing to vacuum and dust; quite another to clean all the blinds, remove and polish all the light fixture globes, and clean the upholstery and furniture.
Guests probably aren't going to spend time examining your baseboards during the party, but if it makes you feel better to have everything ship-shape, consider hiring a house cleaning service for a special all-over cleaning.
5) Consider a pot luck party in lieu of a fancy dinner.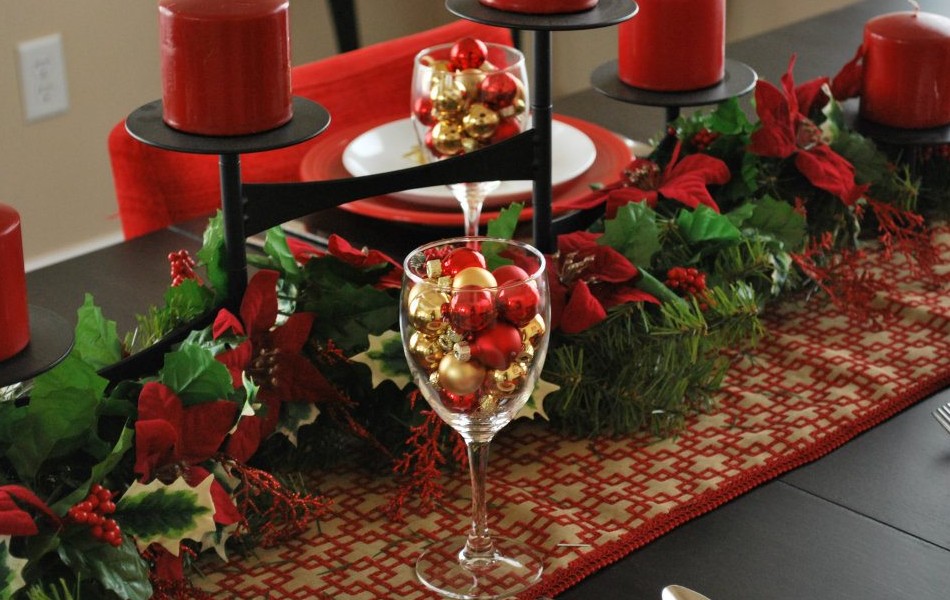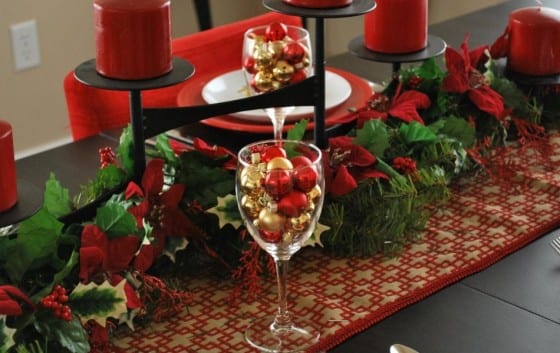 Hosting a party? Instead of planning a five-course meal with linen tablecloths, china and crystal, go a little more casual this year. Ask everyone to bring a pot luck dish and spread it out buffet-style. Friends and family don't necessarily expect fancy trimmings; they just want to hang out, visit and party!
6) Go to the gym.
Skip a workout and you'll feel kind of yucky. Skip a weeks' worth and you might gain five pounds. Sure, you're busy with all the holiday doings. But taking time out to go to the gym will actually keep your energy level up and keep you feeling (and looking) fabulous.
 7) Make a list and check it twice.
Or three times. Does Jenny need a red shirt for the 2nd grade Christmas concert? Do you need to pick up bingo prizes for the family shindig? Is your book club hosting a christmas cookie party? All the little details are easy to forget. Make a list of ingredients and presents that you need to pick up and keep it in your purse or wallet so that the next time you find yourself in the store you can pick up what you need well in advance.
8) Keep a calendar of events and parties on the fridge.
It's a pleasant, quiet evening at home. You're sitting in front of the fire, watching the snow falling, when suddenly you remember— you're supposed to be at the family potluck with a homemade casserole. In 30 minutes. A properly-updated calendar in a visible spot (like the refrigerator) will help you avoid this kind of stressful oversight.
9) Gather holiday clothing in advance of events.
Dig through your closet to see if you have what you need. If you don't, go shopping now. You don't want to find yourself trying to come up with a semi-formal outfit for your husband's office party 20 minutes before you're supposed to leave. Take care of the details, too. Shine shoes, locate jewelry and accessories, take soiled items to the cleaners.
10) Buy several generic gifts, wrap them up and keep them on hand.
It's embarrassing when someone gives you a gift and you don't have anything for her. Avoid that uncomfortable moment by finding several small gifts and wrapping them up in advance. If you have extras at the end of the season, you can always use them for birthday gifts later in the year.